Tibet
39, Rue St. Zithe, 2763 Luxembourg (Luxembourg)
(142)

Attention!
This restaurant is temporarily closed, you can make an order anyway for a following date or time.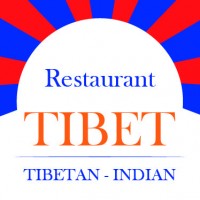 Tibet
+352 26 48 25 59
39, Rue St. Zithe, 2763 Luxembourg (Luxembourg)
Indian
Tibetan
We use homemade spices, chicken halal and olive oil for healthy cooking.
Delivery times
| | |
| --- | --- |
| Monday: | 11:15-13:45 18:15-21:45 |
| Tuesday: | 11:15-13:45 18:15-21:45 |
| Wednesday: | 11:15-13:45 18:15-21:45 |
| Thursday: | 11:15-13:45 18:15-21:45 |
| Friday: | 11:15-13:45 18:15-21:45 |
| Saturday: | 12:00-13:45 18:15-21:45 |
| Sunday: | Closed |
Users' reviews
Mean of the reviews
(142)
J'adore le Veggie Sizzler. Un grand merci!
Delicious as always. I can recommend you the lunch menu.
I recieved an incomplete order instead of full payment. Coca cola was missing
The portion is big (2 meals are enough for 3 persons) It is very tasty indeed
One of the best Indian restaurants in town
Je suis vraiment déçu, le rapport qualité prix des portions était une blague. Pour 60 € ce n'était pas vraiment suffisant pour 2 personnes. C'était beaucoup trop peu. La nourriture était correcte, mais pas chaude, je ne pense pas que ce soit génial et vous ne gagnez pas de clients de cette façon. Il y a certainement de meilleurs ici.
The taste of the food is not appropriate
My favourite place to order Indian food!
Maybe my 30th order, i'm a huuuge fan! Love the Tibet sepcial veg curry Still discovering new dishes. Strongly recommanded
Our favourite Indian restaurant in the city of Luxembourg.
ordered 1 garlic naan and 1 chilli garlic naan and got 2 garlic naan....come on guys
the quality has gotten worse
roti was inedible, old and stiff, I had to throw it away it's my first bad experience at this restaurant the rest of the order was ok, delivery was ok too
Alles war Tip Top (an souguer waarem)
Momos and paneer dishes were excellent
Parfait comme à chaque fois
Restaurant make spicy 🔥 🥵 without eatable I suggest to others to be careful when they are writing about spicy level for me it's all my mistake I write very very spicy🔥
All good, food is excellent (and large portions :-)), delivery on time
très bon, bonne quantité, rapide
Wow, best indian food I've ever tried. Absolute recommandation!
Timely delivery. Tasty food. More hot sauce for the momos would be great
Super good! Samosas are super yummy and meal super tasty. I really recommend this restaurant!
Very tasty food, good portions and timely delivery.
Thank you time and time again for your consistently delicious vegetarian dishes. Your craft is highly appreciated.
Excellent food !!! Concerned about customer satisfaction, I highly recommend it.
The food was horrible!! We ordered chicken fried rice, biryani and beef curry. The chicken fried rice was stale and smelled so much !! Biryani was bad but atleast it didn't smell. Beef curry was again bad !! Beef wasn't cooked. Clearly the worst food I've eaten in Lux.
Beef Newari 😋🤤😃 Thank you!! 👏👏👏
Excellent food and huge portions!
One of my favorite restaurants in Lux - their chicken momos are to die for :)
Jamais déçu de ce restaurant!
Fantastic naan, and mutter paneer was spot on.
All-time classic in Lux for Indian and Tibetan cuisine.
Good food! Particularly liked the Beef Vindaloo, Fish Pakora and Gosht Briyani
Super Liwerung mat leckerem Iessen. Villmols Merci :)