Tibet
39, Rue St. Zithe, 2763 Luxembourg (Luxembourg)
(128)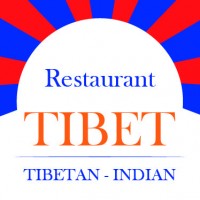 Tibet
+352 26 48 25 59
39, Rue St. Zithe, 2763 Luxembourg (Luxembourg)
Indian
Tibetan
We use homemade spices, chicken halal and olive oil for healthy cooking.
Delivery times
| | |
| --- | --- |
| Monday: | 11:15-13:45 18:15-21:45 |
| Tuesday: | 11:15-13:45 18:15-21:45 |
| Wednesday: | 11:15-13:45 18:15-21:45 |
| Thursday: | 11:15-13:45 18:15-21:45 |
| Friday: | 11:15-13:45 18:15-21:45 |
| Saturday: | 12:00-13:45 18:15-21:45 |
| Sunday: | Closed |
Users' reviews
Mean of the reviews
(128)
roti was inedible, old and stiff, I had to throw it away it's my first bad experience at this restaurant the rest of the order was ok, delivery was ok too
Alles war Tip Top (an souguer waarem)
Momos and paneer dishes were excellent
Parfait comme à chaque fois
Restaurant make spicy 🔥 🥵 without eatable I suggest to others to be careful when they are writing about spicy level for me it's all my mistake I write very very spicy🔥
All good, food is excellent (and large portions :-)), delivery on time
très bon, bonne quantité, rapide
Wow, best indian food I've ever tried. Absolute recommandation!
Timely delivery. Tasty food. More hot sauce for the momos would be great
Super good! Samosas are super yummy and meal super tasty. I really recommend this restaurant!
Very tasty food, good portions and timely delivery.
Thank you time and time again for your consistently delicious vegetarian dishes. Your craft is highly appreciated.
Excellent food !!! Concerned about customer satisfaction, I highly recommend it.
The food was horrible!! We ordered chicken fried rice, biryani and beef curry. The chicken fried rice was stale and smelled so much !! Biryani was bad but atleast it didn't smell. Beef curry was again bad !! Beef wasn't cooked. Clearly the worst food I've eaten in Lux.
Beef Newari 😋🤤😃 Thank you!! 👏👏👏
Excellent food and huge portions!
One of my favorite restaurants in Lux - their chicken momos are to die for :)
Jamais déçu de ce restaurant!
Fantastic naan, and mutter paneer was spot on.
All-time classic in Lux for Indian and Tibetan cuisine.
Good food! Particularly liked the Beef Vindaloo, Fish Pakora and Gosht Briyani
Super Liwerung mat leckerem Iessen. Villmols Merci :)
Have had better butter chicken in the resto before confinement
Chicken tikka was fine and the meet was tender , same for chicken korma , but too sweet!!! Starter was okay ! The rice was really really bad! Low quality rice with a bad smell! We were disapointed for quantity and quality of rice.
One of the best indian restaurants in town
Following a "glitch" in my 2nd order from this restaurant, this time everything was OK!!!
We love this Tibet restaurant. It's more than 5 years that I regularly went there for the lunch buffet. Now I work further away, and with COVID, ordering on Wedely is nice to stay in touch with this excellent restaurant and it's adorable and friendly staff.
Fantastic food. Love the chicken dishes....and especially appreciate...that when I ask you to spice things up...you do. Repeat customer....because it's just so good.
This was my 2nd time that I ordered. I was impressed with the overall quality etc. the first time however this time there have a been a nr of "flaws" i.e. missing things in the order (small things though i.e. sauces, no cutlery like the 1st time, not as fast delivery like the 1st time). Still the quality of the food is still quite good. Let's see the 3rd time...
This place is amazing! We have ordered many times and food is always super delicious and portion size is big. We have been eating Indian dishes in many countries/continents but this place is honestly super level!!
I really like their food especially the butternaan its amazing. I ate nearly all the vegetables pates and i like them all. If its indicated spicy, it is spicy! Portions are great as well 😊
Did not send the complete order. Thanks guys, you're great :)
Great portion, very tasty !
Good portions, nicely prepared and quick delivery
Delivered on time. Nice portion. Very hot chilli nan