Tibet
39, Rue St. Zithe, 2763 Luxembourg (Luxembourg)
(76)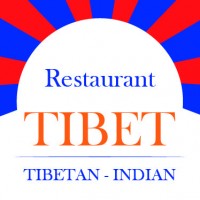 Tibet
+352 26 48 25 59
39, Rue St. Zithe, 2763 Luxembourg (Luxembourg)
Indian
Tibetan
We use homemade spices, chicken halal and olive oil for healthy cooking.
Delivery times
| | |
| --- | --- |
| Monday: | 11:15-13:45 17:15-21:30 |
| Tuesday: | 11:15-13:45 17:15-21:30 |
| Wednesday: | 11:15-13:45 17:15-21:30 |
| Thursday: | 11:15-13:45 17:15-21:30 |
| Friday: | 11:15-13:45 17:15-21:30 |
| Saturday: | 12:00-13:45 17:15-21:30 |
| Sunday: | Closed |
Users' reviews
Mean of the reviews
(76)
Beer and coke were missing from the order.
Very good, and one dish lasts for two meals :)
Food did not taste good and no sauces offered with papadoms. Disappointing because we ordered extra papadoms.
Had a very poor experience - the dishes had so much salt that they tasted like sea water. Had to throw everything away. Didn't receive a resolution from the restaurant but the Wedely customer care team was really helpful.
We ordered chicken with vegetables, but received only vegetables, without any single piece of chicken, was quite disappointing.
Very big portions, relatively good food.
Very tasty food and very friendly customer service!
Very tasty and big lunch meal.
Best tibetan food in town
J'adore ce restaurant 👍👍👍👍👍 Livreur Wedely très sympa
I love their butansese stuff!
Les Momos sont délicieux!
Nice paneer tikka massala. Big portion
Excellent! Chilli nan is worth the 4,5€
The best healthy food and good prices
Quite long wait but it was worth it. Very good food and big portions.
Another order from this restaurant I am very happy with. There was some mix-up with order, but they were really polite and very quick to resolve the issue - great service! Thank you!
Great food, fast and safe " contactless" delivery. Great job!
Food was fast and good but they didn't send me the papadoms which I had paid for
Perfect! Great indian and tibetan food. Very friendly delivery guy
Very good and quick. Vegetarian dishes are reccomended.
Je recommande ! L'un des meilleurs restaurants indiens !
Fast delivery, delicious food. Recommend!
I have ordered several times from Tibet, love their food. Delivery was quick.
Delicious! Thank you very much
Great fan of their hot curries and prompt delivery
so, i ordered 3 large beers (0.75 l) and received 3 small ones (0.33 l). I called them and within 30 min, they sent one of their own employees and fixed the mistake (more of a misunderstanding). The driver also let me keep 1 of the small beers as an apology. He was incredibly friendly! Great service, very nice people.
The food was good. We ordered Samosa and two dishes. Sadly, the Samosa was not delivered.
Really enjoyable meal with lots of flavour and delivered on time
Nurani Kebab presque comme au restaurant même.
Great quality and fast delivery. Perfect!
Good food and good quantity