Flowers Kitchen
Vegan tasty food
18, rue Charles Darwin, L-1433 Luxembourg (Luxembourg)
(49)

Attention!
This restaurant is temporarily closed, you can make an order anyway for a following date or time.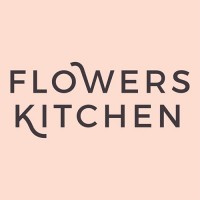 Flowers Kitchen
+352 27 91 27 51
18, rue Charles Darwin, L-1433 Luxembourg (Luxembourg)
Healthy
Vegan
Wer're a healthy food bar providing you with vegan food of superior nutritional integrity and delicious taste.
Our daily menu is 100% homemade only from fresh ingredients
Delivery times
| | |
| --- | --- |
| Monday: | 12:00-13:30 |
| Tuesday: | 12:00-13:30 |
| Wednesday: | 12:00-13:30 |
| Thursday: | 12:00-13:30 |
| Friday: | 12:00-13:30 |
| Saturday: | Closed |
| Sunday: | Closed |
Users' reviews
Mean of the reviews
(49)
The only delivery food in Luxembourg that feels really fresh and made with love. Very tasty! I am wondering when a Flower's kitchen cook book is going to be out! :-)
I had a great lunch, thank you! The soup was very tasty and creative, just a little thick for my taste. The superplate was sooo good, really well spiced! I felt like I was back in India (maybe except for the level of hotness, but that I am grateful for). Good portion size and effort made for the packaging to be as eco-friendly as possible (compostable box for main, and paper salad box). Worth every cent! Thank you for the great lunch, I will order soon again and recommend everyone to do the same if they want a healthy, filling and delicious lunch :-)
Excellent fresh food! I can really recommend all of their salads and soups! Very big variety of vegetables! And quick shipping!
Delicious vegetarian. You have to like spices but it's normally well balanced.
Excellent! Very good food
thank you for today's non-spicy food, it was delicious !
Fresh tasty vegan food!! I wish they would release a recipe book! I can't afford it everyday, but the price is worth it...
Superplate de cette semaine délicieux! Très bien servi 😋
I have tried several times the bowl of the day. It's tasty, delicious and the portions are generous! Thanks a million. The dessert are also delicious (I tried the banana bread which is tasty and soft) and the carrot cake which is also delicious. Thanks a lot Flowers Kitchen :)
Their bowls never disappoint. The quiche is delicious.
Great food and delivery on time
Always on time (so far), always delicious
Always good and freshly made. I am so happy to have found a vegan + gluten intolerant friendly restaurant in Luxembourg. Keep up the good work! And big thanks to wedely to bring this nice lunch to my desk :-)
I often order from them. The food is always super tasty and easily digestible.
Excellent food - delivered at the time promised - can't be happier
Delivery time took much longer than expected
Delicious, fresh & so tasty!
Excellent and fresh food! The delivery has been made very quickly. I had the soup of the day!
You can see that there's real effort put into things.
Décevant... le peanut curry était fade et papeux (pour un resto spécialisé en cuisine végane j'aurais préféré un peu plus d'imagination pour un plat pareil).
Loved the lentils lasagna!
Delicious Burger! Loved it
very fast delivery! Delicious burger and sweet potato chips!
Tasty as always. I love your Food!
Healthy vegan food and nutrient-rich meals that are always tasty. Their cold soups in summer are delicious!
Totally recommending this restaurant!
Super service, produits de qualité
Best vegan restaurant in town 😋👌🌱
Excellent ! Cela faisait longtemps que je n'avais pas mangé un plat végétarien aussi bon ! Et les quantités sont plus que généreuses !