Bangkok - Thai Brasserie
8, Rue du Fort Bourbon, L-1249 Luxembourg (Luxembourg)
(72)

Attention!
This restaurant is temporarily closed, you can make an order anyway for a following date or time.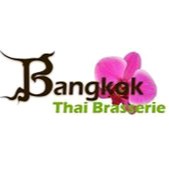 Bangkok - Thai Brasserie
+352 27 12 56 44
8, Rue du Fort Bourbon, L-1249 Luxembourg (Luxembourg)
Thai
Delivery times
| | |
| --- | --- |
| Monday: | 18:15-21:00 |
| Tuesday: | 18:15-21:00 |
| Wednesday: | 18:15-21:00 |
| Thursday: | 18:15-21:00 |
| Friday: | 18:15-21:00 |
| Saturday: | 18:15-21:00 |
| Sunday: | Closed |
Users' reviews
Mean of the reviews
(72)
Commande arrivée bien chaude et très bons plats, à recommander.
We asked for 3 drinks of lychee that never arrived with the food. The person who deliver the food said that the restaurant never provide him with drinks. The food was ok but not really warm.
Ordered the yellow chicken curry and the stir fried vegetables. Both delicious.
Only Thai place I order from in Luxembourg - the laab & som tam is yummy yummy
Best Thai restaurant we tried on wedely so far
Food is always lovely but I ordered a stir fry with spicy prawn and got a pad Thai with prawn that wasn't spicy
I remembered instantly about my last and only order with them 2.5 years ago, which, again, was no success! Chicken salad looked exactly the same: shredded chicken but hardly any vegetables, hardly any taste but the taste of spicy pepper, although I ordered mild version. Overall, a very ordinary and tasteless "salad". Lemongrass chicken was somewhat better, but not much: some midrange fast food like meal, sweet, otherwise pretty ordinary too. Far better options available on Wedely I suppose.
Super!!!!!!! Everything is amazing and thanks for the chili flakes😘
AMAZING THAI FOOD. Green curry delicious
Very good, timely, spicy as it must be if you ask for Thai style!!
The curry is "too liquid". The extra hot pepper they provided for the appetizer was insanely hot, prank level hot. Overall the food is OK but nothing more.
Thanks for the delicious food. We really appreciated the beef and the papaya salad. Very spicy and tasty as ever. We love Thai food and we'll keep on ordering it.
All very good!! There was a little problem and it has been solved in a very nice way. Thanks so much, spring rolls and golden bags wonderful, we'll order again for sure!!!!!
Der beste Thai in der Stadt. Preise etwas höher aber dafür Qualität und frisch zubereitet. Einziger Negativ Punkt heute zum ersten mal war der Wedely Lieferant der "wegen Corona Massnahmen" nicht mit dem Lift bis in die 3te Etage wollte und somit wegen den Coronamassnahmen auch kein Trinkgeld bekahm.
Very good and on time as usual. This time I have tried the beef salad and it was wonderful. Thanks for let us discover more and more Thai cuisine !
The chicken panang was OK. The "mild" option maybe too mild and there was not a lot of sauce compared to the chicken or rice quantity
Very nice authentic Thai food!
Everything was very good. Thanks for the flakes. Mango sticky rice to die for. Elisa&Marco
Order was not complete, ordered 2 main dishes just got 1 small bowl of rice, and I guess 1 starter sold as main dish. way too expensive for that I got. Still hungryyy.
Very very very good! We love this place!
perfect! love the pad thai.
Timely and efficient delivery! The food was hot and tasty! Thank you for your offer and good service.
Too expensive for average /poor taste of Thai food.
Disappointing all around. The estimated delivery time when I placed my order was 35 min. Unfortunately, my order took 1 hr and 20 min to arrive. Worst of all, the pad see ew did not resemble typical pad see ew in the least...wrong noodles, wrong veggies, wrong taste.
Good authentic thai food!
I'd ordered a chicken green curry and specifically said no vegetables to be included. Got only vegetable curry no chicken in sight. They completely messed up the order.. Considering thr amount of money spent, highly disappointed!
Authentic and really tasty food. We will order again for sure!
Delivery on time, quality and flavours were spot on. Quantity was ok but what lets it down were the chicken satay, too dry and they had never been near a peanut sauce, instead they were delivered with a sweet and sour sauce. If had not been for that it would have had a 5 star.
Quite nice and fresh! The rice was perfect.
We ordered the Spicy Thai Curry (Kaeng Pah) with beef (which costs extra). Instead, we got a curry (with no trace of the stated coconut milk) with chicken. Delivery time was as promised.