Brooklyn Bar
Home made Burgers
26, Rue de l'Eau, L-1449 Luxembourg (Luxembourg)
(24)

Attention!
This restaurant is temporarily closed, you can make an order anyway for a following date or time.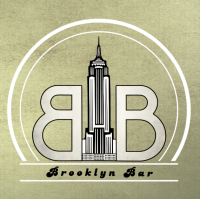 Brooklyn Bar
+352 46 25 38
26, Rue de l'Eau, L-1449 Luxembourg (Luxembourg)
American
Burgers
Delivery times
| | |
| --- | --- |
| Monday: | Closed |
| Tuesday: | 18:00-21:30 |
| Wednesday: | 18:00-21:30 |
| Thursday: | 18:00-21:30 |
| Friday: | 18:00-21:30 |
| Saturday: | 18:00-21:30 |
| Sunday: | Closed |
Users' reviews
Mean of the reviews
(24)
Les frites étaient ok, mais le burger beaucoup trop gras et le pain pas assez cuit. Je ne commanderai pas une deuxième fois.
Great food, and great delivery service!
Dommage que les "Fries" ne ressemble pas aux véritables "Fries" de Coney Island....
Super tasty burger, fries less so (you should not let them in a closed container, they become soft super fast)
Best burger I have eaten, we always order from here
Best burger I have eaten, we always order from here
Consistently good - tried the ribs and they were flavourful, fell off the bone, and really good portion. Chocolate lava cake and ice cream is one of my favourites!
Consistently good quality food!
The restaurant was late, but got a call they would be 15 min later. Nice to be informed. Not disappointed - Would order again :-)
Der Burger war mega lecker und die Pommes auch . Qualität top!
Tasty and perfect, best burger ever!:)
Last 3 times i ordered, there was always a problem. Delivered 30 min late, Burger hard and dry, Burger raw, ... I'm done
Not good this time. Fries were dry and hard and i had to remove the burger bun because it was so hard. Was definitely not worth the money.
Only two words : EMPIRE BURGER !
Batata frita péssima e o hamburger podia ter sido melhor confeccionado ao preço estipulado ...
Super bon la qualité et présente et belle présentation un peux cher mais ca va
Soggy, over-salted chips. Burger was good, but also quite salty and the chorizo was chewy. I wouldn't order again at that price.
Super super super good spare ribs and chicken burger! Fast delivery! Everything perfect,I will reorder soon.
Livraison correcte comme prévoit. Le Burger c'était le meilleur que j'ai eu jusqu'aujourd'hui manger. Alors 5 étoiles, et à bientôt sûrement.
Oh my gosh.. those spare ribs are ABSOLUTELY AMAZING!! My friend had the empire burger and was really good too! We will order again soon!!!