Kathy's Deli & Cupcakery
Simply good food
9, Rue de strasbourg, L-2561 Luxembourg (Luxembourg)
(50)

Attention!
This restaurant is temporarily closed, you can make an order anyway for a following date or time.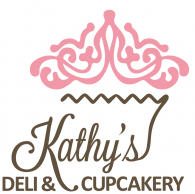 Kathy's Deli & Cupcakery
+352 26 12 31 86
9, Rue de strasbourg, L-2561 Luxembourg (Luxembourg)
Bagels
Salads
Cupcakes
Delivery times
| | |
| --- | --- |
| Monday: | Closed |
| Tuesday: | 11:00-14:00 |
| Wednesday: | 11:00-14:00 |
| Thursday: | 11:00-14:00 |
| Friday: | 11:00-14:00 |
| Saturday: | 12:00-14:00 |
| Sunday: | Closed |
Users' reviews
Mean of the reviews
(50)
great fresh food and the cupcakes are delicious
great fresh food and the cupcakes are delicious
great fresh food and the cupcakes are delicious
great fresh food and the cupcakes are delicious
great fresh food and the cupcakes are delicious
I ordered some cupcakes and they look so delicious! Shipping worked perfectly Can't wait to try them! Thanks a lot
we've been regular customers and each time, each order is simply delicious! yes it doesn't come cheap, but the quality is really worth it
le chili etait juste divin!
I was craving for desserts and looked up on wedely to find an option. Luckily, Kathy's deli & cupcakery was open. I ordered a box of 6 cupcakes (vanilla, blueberry, red velvet, cookie & cream, chocolate and cupcake of the day) from here and absolutely loved it. My favourites were red velvet, cookie & cream cupcakes (must try!). The cream on blueberry cupcake was too sweet for my liking and I'm not a big fan of chocolate cupcakes in general. Cupcakes were nicely packed and delivered. Thanks for satisfying my dessert craving 😁.
Super as always! First time ordering a smoothie and not disappointed! Thanks
Once again a wonderful lunch! Super fast delivery, delicious BLT bagel and oreo cupcake. Thank you!
Fresh Bagel and excellent gluten free brownie !!"Do't hesitate to order : )
Delivered earlier than expected, food was delicious and serving size just perfect. Thank you, will order again! (only note: please don't include paper menus in the bags, we can order online so no need to kill more trees, thank you!)
Absolutely the best in town. I can wait for the quarantine to end to order from them again.
First food order in Lux, best bagel I had in my life for sure! Thanks
The Absolute Best Bagels in Luxembourg
pour le Prix je trouve qu'elles sont petites les Cupcakes. la crème déco un peu trop
Coca normal au lieu de coca zero… vu le prix de cette boisson, il faut avoir la bonne!
Ordered cupcakes to be delivered to my place of work and in both instances they were a hit! I think it speaks even more to the quality of the cupcakes as, neither time, were the cupcakes eaten on the day they were delivered but rather the day after! Will continue to purchase birthday cupcakes from here. Thank you :)
I'll never stop ordering from there!! Best cupcakes, salads , bagels , lemonades and smoothies!! higly recommend.
Chili Très bon et le Cup cake un régal
The salad was not really fresh
Delicious as always, fast delivery.
Très bonne salade fraîche et craquante et le bagel super aussi, le iced tea gingembre est le meilleur. Top timing
Très rapide, excellent qualité
Goodness gracious bagel is absolutely delicious, Bagels are big and well filled. Very nice packaging ! Thank you Kathy
Que de délicesl: La soupe du jour est un régal, livrée bien chaude! La boisson choisie est bien fraiche, avec des glaçons non fondus, le top!
These are not cupcakes - these are works of art!
Je ne recommande absolument pas, ça ne sert à rien de choisir les parfums puisqu'ils vous envoient que ce qu'ils ont en stock. Ca fait 3 fois que j'ai commandé de chez Kathy's et j'ai toujours été déçue puisqu'ils n'ont jamais respecté ma commande. C'est la dernière fois que j'effectue ma commande ici, vraiment très déçue !
Awesome cupcakes and pancakes!
Fresh and delicious salad delivered quickly. My only complaint is that the cupcakes are too delicious to order only one ;)
Super disappointed this time. Dry, boring and tasteless!
After having been an aficionado of Kathy's cupcakes since the earliest days of her being in business thanks to mutual friends, I was very happy to introduce half a dozen co-workers to the joyful discovery of the quality of the bagels, salads and the desserts (oh the desserts!) at Kathy's Deli & Cupcakery. Both meat-eaters and vegetarians were all very happy with the portion sizes, care of preparation and presentation, as well as of course taste of their respective orders. The Philli cheesesteak bagel in particular won highest praise, while the vegans had their minds blown that it was possible to get a lactose-free and gluten-free cupcake this delicious! Thank you and many happy returns ;-)
Best bagels and cupcakes in town