Mama Loves You
Nos recettes sont élaborées à partir de produits ultra frais
42, Rue de Hollerich, L-1740 Luxembourg (Luxembourg)
(24)

Attention!
This restaurant is temporarily closed, you can make an order anyway for a following date or time.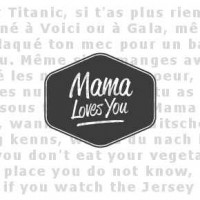 Mama Loves You
+352 48 28 95
42, Rue de Hollerich, L-1740 Luxembourg (Luxembourg)
Burgers
Pizza
Une grande cuisine ouverte sur notre four au feu de bois, une carte composée de plats travaillés, de fraîcheur et de pizzas aux recettes originales.
Une cuisine inspirée des saveurs méditéranéennes et des produits de saison.

Delivery times
| | |
| --- | --- |
| Monday: | 11:30-14:00 18:45-21:45 |
| Tuesday: | 11:30-14:00 18:45-21:45 |
| Wednesday: | 11:30-14:00 18:45-21:45 |
| Thursday: | 11:30-14:00 18:45-21:45 |
| Friday: | 11:30-14:00 18:45-21:45 |
| Saturday: | 18:45-21:45 |
| Sunday: | Closed |
Users' reviews
Mean of the reviews
(24)
Food was good and delivery within the given time
Delivery before expected time
Very good burgers, but the preparation could be a little faster.
Le burger de viande top, le burger de poulet super sec :( Les frites étaient sympa sinon ;)
Timely delivery, and beautiful food -- the Ursula calzone was very fresh, and the Bettina pizza was lovely and perfectly spicy.
I have ordered here many times. The food has always been good. The last 2 times I ordered I wasn't happy AT ALL. A few weeks after leaving 2 negative reviews on wedely.com, I received a phone call from Mama Loves You. They apologized for their food not being up to their usual standards and asked me to give them one more chance. I was not disappointed. Both Pizza and Burgers were great. That's some great customer service!
Les produits sont toujours très bon et c'est vraiment top d'avoir enfin trouvé des pizzas en livraison sans gluten ! Juste un petit point la dessus, sur ma dernière commande il y avait manifestement de la farine dans la pate ou sous la pate car j'ai été malade. Mais c'était la première fois que ça arrivait ! :)
La commande était très rapide et délicieux. Mes collègues félicitent aussi la cuissance, c'était parfait! A bientôt.
Le Burger est le meilleur plat sur la carte, juste à recommander. Délicieurx
Le Burger c'était magnifique et délicieu. maintenant j'ai trouvé un restaurant avec des Burgers qui me plaisi. A bientôt.
Excellent burgers and pizza's!
Commande de Hamburger Caesar , tres bon . a recommander
J'ai fait une erreur de commander une pizza ici, la pizza n'était pas terrible, le jambon de parme était trop épais
La pizza était très bonne,malheureusement il y avait trop d'huile.
I ordered humus and salad ceasar. Humus was too soft because of excess oil although it taste good. Bread sticks was good. Salad ceasar: too much and heavy dressing+chicken was not fresh -+also the size is very small for the price! I don't think I will order again.
Very good! I took 3 "mama's burger" and they arrived quickly and hot at home, also with my requests. Thank you also at the wedely delivery boy, he was very kindly!