Bissane Snack
33, Avenue Victor Hugo, L-1750 Luxembourg (Luxembourg)
(17)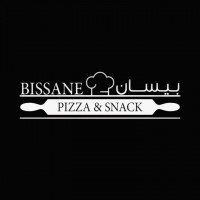 Bissane Snack
+352 691 930 607
33, Avenue Victor Hugo, L-1750 Luxembourg (Luxembourg)
Pasta
Pizza
Chicken
Delivery times
| | |
| --- | --- |
| Monday: | 11:15-19:30 |
| Tuesday: | 11:15-19:30 |
| Wednesday: | 11:15-19:30 |
| Thursday: | 11:15-19:30 |
| Friday: | 11:15-19:15 |
| Saturday: | 12:00-19:15 |
| Sunday: | Closed |
Users' reviews
Mean of the reviews
(17)
The pizzas are tasty, fully loaded with ingredients and the dough is slightly fluffy and crunchy. I also received two juices from the house. Strongly recommend :)
Always a good alternative when you are hungry and do not want to spend much
We ordered manakeesh and it was delicious
Culinary discovery (manakeesh) with drinks kindly offered
Tasty pizza, but a little small
Tasty Cheese manakish and fast delivery
Great value for money. Delicious specialties from Middle East (we ordered manakeesh) and quick delivery (manakeesh was still warm and ready to eat)
We ordered cheese manakish and it was super tasty.
Pizza quality not great at all and also received a chicken and vegetables instead of chicken curry. Very disappointing
Super tasty manakeesh! Thank you for the delicious lunch. Delivery came in time and the food was warm and ready to eat.
Good and timely. Quality of pizzas not very high but overall good value for price.
Absolutely delicious ! We ordered a cheese manakish and it tasted as good as we had it at the place. The dish was warm and we didn't have to re-heat it. Thank you so much - you made our lunch! (๑>◡<๑)
Très bonne pizza, le chef est super sympa