Bissane Snack
33, Avenue Victor Hugo, L-1750 Luxembourg (Luxembourg)
(27)

Attention!
This restaurant is temporarily closed, you can make an order anyway for a following date or time.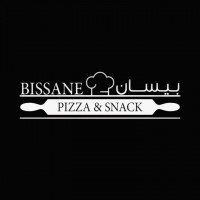 Bissane Snack
+352 691 930 607
33, Avenue Victor Hugo, L-1750 Luxembourg (Luxembourg)
Pasta
Pizza
Halal
Oriental
Delivery times
| | |
| --- | --- |
| Monday: | 11:30-20:45 |
| Tuesday: | 11:30-20:45 |
| Wednesday: | 11:30-20:45 |
| Thursday: | 11:30-20:45 |
| Friday: | 11:30-20:45 |
| Saturday: | 12:00-20:45 |
| Sunday: | Closed |
Users' reviews
Mean of the reviews
(27)
We received the pizzas crushed and turned upside down, it should have been packed in a better way
Best Manakish in Town! Zaatar manakish is to die for
Pas terrible et mal présenter sur leur carte En lieu de viande hache a la turque c etait une simple pizza viande hasché..
Good pizza for a good value. Great customer service too!
We stumbled on this restaurant by accident, and at first I wasn't very interested, since there are so many restaurants that offer pizza, and when there is 'snack' in the name, it is mostly a pizza with a very thick bread crust. But scrolling down and seeing 'Manakish' (heard of it, but never had it), 'Hummus' and 'Lentil soup', I wanted to give it a try. It was a huge surprise. The Manakish tasted like wanting much more of it, the Lentil soup was - as I hoped - of delicate Turkish, Levantine, Arab style, and the Hummus and stuffed grape leaves were simply delicious as well. And the pizza? Again a huge surprise. It had no thick crust at all, it was full of topping until as far as possible near the border, and the leftovers were still very tasty (although not crunchy anymore) the next day. Not even from a good Italian restaurant I eat the borders of the crust the next day, but in this case it was well worth it. We are definitely coming back here!
tres bonet livraison rapide
The pizzas are tasty, fully loaded with ingredients and the dough is slightly fluffy and crunchy. I also received two juices from the house. Strongly recommend :)
Always a good alternative when you are hungry and do not want to spend much
We ordered manakeesh and it was delicious
Culinary discovery (manakeesh) with drinks kindly offered
Tasty pizza, but a little small
Tasty Cheese manakish and fast delivery
Great value for money. Delicious specialties from Middle East (we ordered manakeesh) and quick delivery (manakeesh was still warm and ready to eat)
We ordered cheese manakish and it was super tasty.
Super tasty manakeesh! Thank you for the delicious lunch. Delivery came in time and the food was warm and ready to eat.
Good and timely. Quality of pizzas not very high but overall good value for price.
Absolutely delicious ! We ordered a cheese manakish and it tasted as good as we had it at the place. The dish was warm and we didn't have to re-heat it. Thank you so much - you made our lunch! (๑>◡<๑)
Très bonne pizza, le chef est super sympa