Thaï Snack
12, Rue Jean Origer, L-2269 Luxembourg (Luxembourg)
(41)

Attention!
This restaurant is temporarily closed, you can make an order anyway for a following date or time.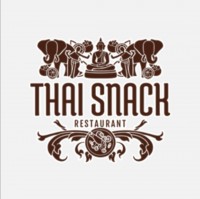 Thaï Snack
+352 27 12 51 31
12, Rue Jean Origer, L-2269 Luxembourg (Luxembourg)
Thai
Delivery times
| | |
| --- | --- |
| Monday: | 11:00-14:00 18:00-21:00 |
| Tuesday: | 11:00-14:00 18:00-21:00 |
| Wednesday: | 11:00-14:00 18:00-21:00 |
| Thursday: | 11:00-14:00 18:00-21:00 |
| Friday: | 11:00-14:00 18:00-21:00 |
| Saturday: | Closed |
| Sunday: | Closed |
Users' reviews
Mean of the reviews
(41)
Today I have ordered for pad Thai noodles with chicken and prawn ( which is showing in their menu ) but there was not a single piece of chicken. Very annoying.
best Papaya Salad in Town
the red curry is amazing, I can't recommend it enough
So delicious, unfortunately their prices have gotten pretty expensive..
normaly the food is excellent and very delicious, but unfortunately yesterday it was not good at all. every single meal was not good. #disappointend
Il manquait un plat à la livraison, pas de réponse du restaurant ni du livreur quand on a rappelé. Deçu. Le poulet noix de cajou pas trop mal quand même. Le tofu on ne saura pas
It is always delicious !!
I just ordered the chicken with cashew nuts for dinner and it smells like fish and has an extremely foul smell. I've tried calling the Restaraunt 4 times and no answer. This is ridiculous, I've paid so much money and I'm getting food which is not even edible with such a foul smell. This is beyond pathetic. I'm never going to order from here again.
Excellent Thaï Livraison rapide
Le meilleur Thai sur Wedely, bravo
So far the best Thai delivery.
Big portion, good food and perfect delivery!!!
I was disappointed with my dishes. The nems were nothing special. I didn't taste the lemongrass with the duck and it was too salty for my taste.
Les repas sont excellents. Mais j'avais demandé d'être livrée à 12:00 car en réunion jusque cette heure là. Livraison à 11:35. Dommage
Je commande souvent chez thai snack et c'était toujours super bon, mais cette fois le chicken cashew nuts est terriblement mauvais. Dommage
Tasty and amazing food. The portions were unfortunately a bit small though
Really good the chicken Panang
Livraison dans le temps annoncé. Plats chauds, frais et très bons.
Good food and relatively good prices too!
Good food and relatively good prices too!
Excellent petit restaurant thaï
Love the green & red curry! Wish they used less plastic for delivery - maybe some parts could come in paper boxes?
Ma boisson manquait dans la commande et lorsque j'ai appelé le restaurant, ils m'ont suggéré à deux reprises de venir la chercher moi-même! Je pense qu'ils ont un peu de mal à comprendre le concept de livraison et le fait que ce soit un service payant. Si j'avais voulu une commande à emporter, je n'aurais pas fait appel à wedely et je n'aurais pas payé de livraison pardi!
Relatively good food. quick delivery.
So happy to see Thai Snack here. Delicious authentic thai curries!!
food is authentic and delicious!