Little Saigon
15, Rue de Bonnevoie, L-1260 Luxembourg (Luxembourg)
(40)

Attention!
This restaurant is temporarily closed, you can make an order anyway for a following date or time.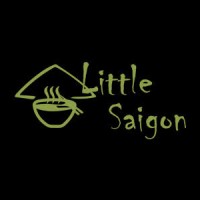 Little Saigon
+352 24 87 33 84
15, Rue de Bonnevoie, L-1260 Luxembourg (Luxembourg)
Asian
Vietnamese
Delivery times
| | |
| --- | --- |
| Monday: | 11:30-14:15 18:00-21:30 |
| Tuesday: | 11:30-14:15 18:00-21:30 |
| Wednesday: | 11:30-14:15 18:00-21:30 |
| Thursday: | 11:30-14:15 18:00-21:30 |
| Friday: | 11:30-14:15 18:00-21:30 |
| Saturday: | 12:00-14:15 18:00-21:30 |
| Sunday: | Closed |
Users' reviews
Mean of the reviews
(40)
Nice healthy food. Friendly delivery
Dear Sir, Apart from the ingredients that come aside, your soup itself used to be much more tasty !!! The're now kind of bland unfortunately ! Regards, F
Ayant commandé une marmite d'aubergine au porc, il y avait tout sauf le porc. Un peu déçue !
Loc Lac sans tomate!? Étrange. Des morceaux de bœuf pas au top, très poivre et trop salé. Rapport qualité prix assez mauvais. Je regrette mais je ne recommande pas.
Excellent restaurant asiatique!!! Un des meilleurs à Lux-Ville
solid, nothing amazing, but pretty good
Amazing nems and pho! All ingredients of great quality
Need to improve, it's not a proper pho
Les nems - qui devraient être un "signature dish" de tout restaurant vietnamien - étaient sans saveur aucune. De même pour tous les autres plats. Aucune certitude de fraîcheur. C'est de toute façon un problème de trouver un restaurant de qualité au Luxembourg. Il semblerait que les résidents s'accommodent de cuisine généralement assez médiocre. C'est bien dommage car la vie serait tellement plus belle avec des tables de meilleure qualité!
Very tasty Pho and the big portion is really big. Really nice touch that they were delivered separately the noodles, the soup and the rest of the ingredients in order not to absorb all the soup and become muddy. My only complaint and hence the 4 stars, I would like a bit more lemon and a bit more herbs to increase the lemony and freshness taste that Pho is all about.
The "nouilles croustillantes" were not crispy at all (rather nouilles sautées), did not have much taste and the quantity of seafood was laughable. Really disappointed in what used to be a reliable restaurant.
I ordered Hai Sang Tuoi Song Marmite de fruits de mér, But the restaurant delivered another dish (beef).
quality ok but too expensive for small quantity (Bo Luc Lac, boeuf sauté)
We go to this restaurant very often so we know what they serve. We ordered Nouilles Croustillantes but it was not even close to what we would have in the restaurant. Brioche du porc was a lot smaller than the one in the restaurant. We were disappointed that they are not true to the real menu when doing deliveries.
Ordered from here last week: I was a bit confused by the quality of the food. The portions were ok but the taste of the starter was barely passable. The main dish, however, was on the other hand quite good. I see potential but am just not sure why it is so different
Le pho consistait presque exclusivement de nouilles, la soupe ayant été absorbée pendant le transport. Dommage!
Les rouleaux de printemps sont un délice, comme pour les nems !
Soup was very good and plentiful
Si heureuse de retrouver l'un de mes restaurants préférés sur WeDely ! Le pho est un délice, les rouleaux de printemps sont très bons et frais, les bo bun sont savoureux ! Tout y est délicieux !!!