Chicken Kitchen
Chicken speciality
48, Montee de Clausen, L-1343 Luxembourg (Luxembourg)
(30)

Attention!
This restaurant is currently closed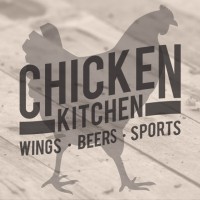 Chicken Kitchen
+352 26 20 20 67
48, Montee de Clausen, L-1343 Luxembourg (Luxembourg)
Chicken
Chicken wings
Delivery times
| | |
| --- | --- |
| Monday: | Closed |
| Tuesday: | 12:00-13:30 19:00-21:30 |
| Wednesday: | 19:00-21:30 |
| Thursday: | 12:00-13:30 19:00-21:30 |
| Friday: | 12:00-13:30 19:00-21:30 |
| Saturday: | 19:00-21:30 |
| Sunday: | Closed |
Users' reviews
Mean of the reviews
(30)
dry chicken that lacks flavour - way too expensive for what it is considering the lack of effort put into each dish
Sweet patatoes undercooked, cold just inedible!
One order was overcooked, the other was undercooked. Second time ordering here and it will be the last.
Veggie burger is not good. Hand cut fries are not hand cut.
Missing one plate which was paid for (garlic wings)
food not as described included ingredients not listed
Halfway through one order of 6 wings, there was one that was badly rotten. Horrible smell. Check your quality. You can loose your license for this sort of thing.
Our delivery was completely wrong. We had to walk to chicken kitchen to pick up the correct order. They gave us an incorrect order again. Really not impressed.
One star only because the system wouldn't let me pick ZERO stars! Chicken Salad = 90% lettuce and rubber chicken with some token pieces of bacon. Sweet Potato Fries, soggy! Chicken Wings, average. Overall one of the worse delivered takeaways I have had and wasn't cheap! Go somewhere else.
Das Hähnchen war teils roh, und die salad Blätter matchig,sowie die Pommes :/ habe gerade noch wo anders bestellt !
Delivered within the estimated time
Fritte waren e bessi kal a latscheg, awer de Gockel war tip top
terrible wings, pepsi from june 2018, dead loss
Burger was fine, fries not crunchy, maybe a good idea to overthink the packing
Die Fritten waren so soft wie unfrittiert. Total ekelhaft ein eine reine Geldverschwendung. Die Wings sind super!
Trésor bonne expérience 👍 Je recommencerai et merci du dévouement pour régler mon problème de connexion 😉
Best chicken wings I have eaten, we always order from here
I am very disapointed by this restaurant! Not only is it pretentious enough to call itself chicken kitchen, but then the quality of the chicken (presumable the basic ingredient) is very poornot to say terrible, especially for the price paid! I made the mistake once, not twice.
Second time ordering. Awesome wings and sweet potato fries. Unfortunately 1/3 of order missing. Mistakes happen and I got full anyway. Will order again
perfect :) these amazing wings at home, what more could you wish for?
Garlic & parmesan guys!!!!
Frites molles et froides, salade extrèmement petite pour 3,70!!!! et wings froides et sec (3 personnes déçues)
Very good chips and wings.
J'avais payé 12 wings et j'ai reçu que 6... Il y a une solution?
The chicken wings were okay, but the fries were really small amount and not fresh at all.
Really good For those who never ordered Chicken Kitchen , then you NEED to try the Parmesan&Garlic Chicken Wings, it is delicious !