Orchidée
9, Route de Thionville, L-2611 Luxembourg (Luxembourg)
(40)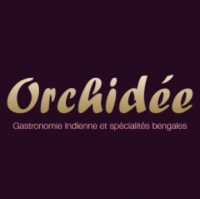 Orchidée
+352 24 87 37 39
9, Route de Thionville, L-2611 Luxembourg (Luxembourg)
Indian
Bangladesh
Delivery times
| | |
| --- | --- |
| Monday: | Closed |
| Tuesday: | 12:00-13:30 18:00-21:30 |
| Wednesday: | 12:00-13:30 18:00-21:30 |
| Thursday: | 12:00-13:30 18:00-21:30 |
| Friday: | 12:00-13:30 18:00-21:30 |
| Saturday: | 18:00-21:30 |
| Sunday: | 12:00-13:30 |
Users' reviews
Mean of the reviews
(40)
Excellent food, as always. Orchidée is most probably the best Indian restaurant in Luxembourg. Delivery 15 minutes before the requested time. That's a change. I was so taken by surprise that didn't give the person a tip. Next time! Keep safe and the good work.
Très bonne surprise. Agneau à la menthe, scampi, épinard et purée d aubergine et riz parfumé délicieux
Took relatively long but everything is in order, the food is amazing and it was within the indicated time frame
Gute Qualität, manche Portionen könnten etwas größer sein. Insgesamt aber empfehlenswert.
Livraison rapide. Plats bons mais agneau sec
Great food, fast delivery! Thank you :)
I ordered two times at this restaurant and I think it's excellent. I love the clean presentation and the great taste. I did go for vegetarian options. I can see why people complain about the quantity, usually indian restaurants have huge quantities in take-out/delivery, here it is a normal quantity, but far enough! I prefer good quality over a huge quantity!
Très Décevant par rapport à la qualité habituelle du restaurant que j'apprécie vraiment beaucoup. Erreur dans la livraison Petite quantité des portions pour le prix payé et par rapport à ce que proposent d'autres restaurants de cuisine indienne en livraison. On a l'impression que tout le savoir-faire habituel et la très grande attention apportée au client dans ce restaurant ne se retrouve plus dans un service en livraison. Dommage! On attendra donc la réouverture du restaurant pour y retourner.
Not the best one in Lux, too greasy, small portions compared to other places, lot of sauce and very little of filling. Bof.
We appreciate that the restaurant was opened during this quarantine time and are aware that many ingredients are unavailable these days. Probably because of that we were very disappointed with the food. The chicken Vindaloo and chicken green chili curry were very diluted and therefore tasteless. We hope things get better.
Oily. Asked for NOT SPICY and was so spicy it was inedible. Never again
Very good! Great taste and clean presentation. This is how it should be!
It was tasteless and the portion were small. I do not recommend.
Food arrived exactly on time. We had ordered a Pilau and a Plain rice, to go with 2 separate dishes - they decided to mix these together and put them in one box! Portions were on the small side. Ordered a Green Chilli Chicken curry - supoosed to be hot but was bland and mild, with not much meat. The Tikka Massala was better, but not remarkable.. Overall not an awful meal, but not good enough to make me order feom them again
Very good food But forgot the Samosa and the Naan
Juste horrible. Plus d'une demi heure pour arriver chez moi. Quand je sors la nourriture du sac, bien évidemment tout est froid. Les portions sont absurdes sans oublié que le tout a l'air d'avoir été préparé en avance et gardé au frais (une étiquette avec une date de péremption collée sur le couvercle[???]). J'ai commandé le Chicken Tikka Massala et j'ai eu droit à 5 bouts de poulet avec une sauce médiocre sans rien autour (pas d'oignons ni légumes comme j'en ai l'habitude quand je commande chez d'autres restaurants indiens.). Le poulet était sec et j'ai du rechauffer le tout au micro ondes. Je recommande à personne.
very disappointed, the food is horrible and the portion is so small. it's not worth the price.
Nothing exeptional for the price (e.g. simplistic starter, 4 EUR for 1 naan, etc.) Delivery on time and main meal ok
Always great food from Anny and Roy at Orchidee. Never been disappointed.
Lamb jhal frezi, naan delivered on time and delicious. For those complaining that it was cold - warm your plates beforehand. Simple and efficacious.
Définitivement l'un de mes restaurants préférés! Copieux et juste divinement bon. Livraison rapide :)
Très bons plats indiens avec des portions copieuses
disappointed...food took 70min to deliver and it was cold...small portions and the taste was just ok to eat, for me not really indian food...chicken was not that tasty and dry. do not recommend it.
Super quick delivery (20 min instead of 50), the food was very tasty and still hot.
Arrived on time, tasty food and big portions. It could be clarified that not all chicken pieces were breast.
Great food. Very tasty. Delivered on time.
I love this restaurant! Their food is absolutely delicious.
Disappointing. The chicken was dry instead of juicy and tender.
Unfortunately not enough. We were still hungry. Also too oily.
Quantity was too small for 2 people, food was not great as per earlier reviews.
Le vindaloo était très bien!
DELICIOUS! Love it!! Very fast delivery
The curry with rice had great flavours and they also do some nice starters.