Bosso
7, Bisserweg, L-1238 (Luxembourg)
(74)

Attention!
This restaurant can't offer a delivery service today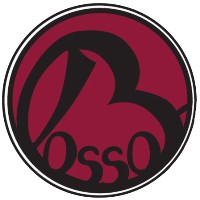 Bosso
+352 26 86 41 55
7, Bisserweg, L-1238 (Luxembourg)
Mediterranean
Pasta
Luxembourgish
Delivery times
| | |
| --- | --- |
| Monday: | 12:00-21:45 |
| Tuesday: | 12:00-21:45 |
| Wednesday: | Closed |
| Thursday: | 12:00-21:45 |
| Friday: | 12:00-21:45 |
| Saturday: | 12:00-21:45 |
| Sunday: | 12:00-21:30 |
Users' reviews
Mean of the reviews
(74)
Ordered at 6:15pm for pick-up, and was ready at exactly. 6:15pm. Food was great. They just forgot about cutlery.
super essen, super sympatischer Lieferfahrer, so wie es sein soll!!!
super essen, super sympatischer Lieferfahrer, so wie es sein soll!!!
super essen, super sympatischer Lieferfahrer, so wie es sein soll!!!
Nothing tempting about the green temptation flammkuchen, taste was bland and cold when it was delivered. Mushroom Spätzle also quite bland.
My second order from Bosso, both times really yummy food!
Top… always tasty and perfect! 🥰🥰
As usual, flammekueche (Amore Mio and Bella Italia), salmon filet, curry Schnitzel were delicious, accompanied by lovely bread, and mayonese and ketchup provided for the best Fench fries in town. Great delivery service. Nice message written on the bag. Thank you!
I always Bosso's food. But, this this time they really excelled themselves ! The Garlic King Prawns were, well, huge. The sauce was amazing (mix of white wine taste, garlic, lemon & a bit of orange). The Baked Potato was pure bliss. Besides, the salad was crunchy & tasty & the bread added was fresh. I'd give 10 Stars if I could. Thank you Bosso :-)
Perfect as always. They even read the notes and make small adjustments.
Delicious Curry Schnitzel, Amore Mio and Bella Italia. The best French fries in the world! As always we appreciated the message in the bag. Swift and professional delivery.
Excellent, merci beaucoup 👍
Delicious ! The Gratin with Shrimps is pure bliss. Thank you Bosso for making my day better :-)
The salmon filet with almonds was delicious, the chicken gyros tasty and very good. We love the salad, the bread and the chips and potato wedges. Pity Bosso does not read (usually) my request not to send butter .) Thank you for the good food and for your funny messages in the bags. The delivery service was excellent.
Excellent. Goût, qualité, quantité, tout était super! Ce sera pas la dernière fois! :-)
Great food, love pasta al pesto!
Bosso is my go-to place when I want something really good. Once again they did not disappoint - loved the food. And portions are quite big and manly :)
Swift delivery service. Tasty food - potato wedges, frites, pesto shrimps, korfu potatoes, flammekuchen -, excellent packaging. And a funny message in the bag. Thank you! Keep safe!
Delicious as always. The schnitzel portion is huge. We recommend !!
Moi-même restaurateur, je tiens à féliciter Bosso qui livre mes schnitzels du samedi de la meilleure des manières ! Big up 🤎 PS : Bosso nous a offert des gauffres delicieuses
Always good quality, enough food and fast. Good bang for the buck.
Excellent as always. The only restaurant that never disappointed us since coming to Luxembourg. Very good food, always accompanied with a nice gesture (this time we received two waffles). Thank you!
Great selection and food is even better, highly recommend!
I always order the spinach potato and its always delicious. But this time I tried the beef burek, too and OMG! Sooo good!! Next time we order 10 portions :D
Amazing food & quick delivery & solid portions & extra treats (2 small salads, bread and salty butter). Beyond any expectation 🙂
Lovely salmon with grilled veggies, delicious chips and potato wedges, as well as shrimps (penne al dente). The extra bread was very much appreciated. Great delivery service. Thank you and keep safe and sane.
Everything was delicious as usual, Dips are super fresh. We love Schnitzel &Chicken Gyros & Baklava dessert was top :)
Big portions and very tasty food. Very good customer service.
Always great. Love the personalized messages on the bag.
Great delivery service, as usual. Delicious food, as usual, gulasch, and new dish tried and approved, penne pesto shrimps. Gorgeous frites and wedges. Lovely and funny message written. Thank you and keep safe!
Delicious :) thank you Bosso
Speedy delivery. Delicious and generous portions. The real king prawns very much appreciated - as well as the dessert on the house. Keep the good job and sense of humour too. Thank you!
Excellent food like always & we love little messages left on the box they always make us laugh :)We Thank u for the little sweet gift. Hakuna Matata :)we will come back very soon :)
Tasty Coconut Chicken and Tiramisu Cake - recommended
Another great order. They never forget anything !!
Food and delivery deserve 8 stars. The best king prawns I have had in a long time. The Gulasch seems to be done by different chefs but it's always good. Delicious frites and potato wedges. The flammekuchen were as tasty as ever. Fresh salads and lovely bread too. Thank you!
Tasted like reheated, mushy goo. Big portion as usual though and coke offered which was nice.
E grousse Merci fir ärt richteg leckert Iessen an dofir dat ech ee Gedrenks a Schokola geschenkt krut! Dir sidd déi Bescht!
C'était excellent ! Comme au restaurant, des portions énormes, du pain, des sauces ! Bref toujours aussi délicieux ! Bravos à l'équipe !
Big portions, hearty and tasty! Goulash recommended. We recieved two side salads in addition to what we ordered. We also recieved a bottle of wine as a gift for over EUR 50 purchase (they called to say that this promotion is valid over christmas period). We are very satisfied.
Can I give 8 stars? Lovely food, efficiently arranged and shipped. Speedy delivery. Keep safe and sane. We loved the messages written on the bags!