GRUBERS
10, Avenue du Rock'n'Roll, L-4361 (Esch-sur-Alzette)
(53)

Attention!
This restaurant is temporarily closed, you can make an order anyway for a following date or time.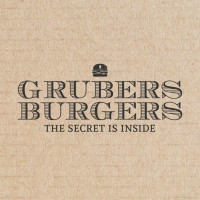 GRUBERS
+352 28 99 81 91
10, Avenue du Rock'n'Roll, L-4361 (Esch-sur-Alzette)
Burgers
Delivery times
| | |
| --- | --- |
| Monday: | 11:30-13:45 18:00-21:00 |
| Tuesday: | 11:30-13:45 18:00-21:00 |
| Wednesday: | 11:30-13:45 18:00-21:00 |
| Thursday: | 11:30-13:45 18:00-21:00 |
| Friday: | 11:30-13:45 18:00-21:30 |
| Saturday: | 12:00-13:45 18:00-21:30 |
| Sunday: | 18:00-21:00 |
Users' reviews
Mean of the reviews
(53)
Erreur de commande ; un triple burger et deux doubles commandés et reçu trois doubles. Pourtant ticket agraphé sur sachet de livraison correcte 🤷‍♀️
Ordered triple burger + triple cheese and I received a normal one without extras I paid for….
Bonjour le dessert n'es pas venue 4.30 pour un rock road pop-corn manquant
Le manger est très bon, mais malheureusement encore une fois la boisson manque... cela arrive souvent.
Nous n'avons pas eu de chance, le livreur a eu un accident. Commande reçue mais hélas refroidie.
Burger was okay but nothing special for the price, but what's worse, it's that I ordered a menu and the drink was missing… I called and they told me there was nothing they could do…
Contrairement aux autres commentaires, rien n'a été oublié et les temps de livraison ont été respectés! Merci 🙃
Quick delivery, but unfortunately the meal included normal fries rather than the sexy fries ordered at minor extra cost.
The quality of the food was excellent, and we'll order again. As mentioned in a few reviews there is often something missing. This time it was a salad for which we paid 1€ extra. Not dramatic, but still sad.
Une mauvaise expérience. avec le menu enfant, il manquait les frites et le cadeau avec le menu. J'ai commandé un hot-dog avec 3 suppléments supplémentaires pour un total de 1,80 € et le hot-dog est venu sans les ingrédients supplémentaires.
Viill auswahl.Gutes essen.
I asked for jalapeno beef blend, but no jalapeno in it !
Veggie Burger wuar wootlech, an Fritten kahl. ☹️
Burgers are great but they forgot the Sprite I ordered in the Menu.
Très bon Mais il me manque une boisson
Sehr schnelle Lieferung, ganz lecker Burgers. Top
Un sexy fries non reçu, réduction pour prochaine commande ? Sinon le reste est top
Les burgers sans bien mais il donne toujours les frites normal aussi quand je commande des sexy fries :/
Livraison très rapide et très bon mais il manque 2 boissons
Livraison rapide, excellents burger comme d'habitude.
Il manquait la boisson à ma commande
Livraison dans les temps, burger très bon mais frites froides (prévoir un emballage adéquat pour conserver les frites au chaud)
Good, fast delivery and still hot
Livraison rapide, super satisfait. Tout et très bien. Je suis très heureux de commander à nouveau.
2ème commande et toujours aussi satisfaite. Très bon burgers ! À bientôt
Dessert payé et non livré aucune solution de proposée très déçue
The food was excellent as always! We would prefer to receive the order for each person in their own bag next time, we struggled a bit to understand which burger was for which person.
Burger très bon et livraison dans les temps.
E bessen an Verspeidung, mee d'Iessen ass awer mega gut!