Best For You
53, Rue de la Libération, L-4210 Esch-sur-Alzette (Luxembourg)
(37)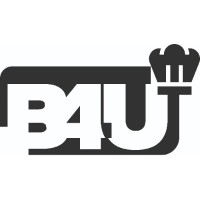 Best For You
+352 27 99 19 18
53, Rue de la Libération, L-4210 Esch-sur-Alzette (Luxembourg)
Burgers
Fast-Food
Halal
Tex-Mex
Delivery times
| | |
| --- | --- |
| Monday: | 11:45-21:30 |
| Tuesday: | 11:45-21:30 |
| Wednesday: | 11:45-21:30 |
| Thursday: | 11:45-21:30 |
| Friday: | 11:45-21:30 |
| Saturday: | 11:45-21:30 |
| Sunday: | 17:30-21:30 |
Users' reviews
Mean of the reviews
(37)
Worst service at all Marked delivered and not true
La commande n'est pas arrivée et marquée arrivée!
Não arrecebi a minha encomenda?
Commande a 11h36..delai de livraison 40-50 min... recu a 13h50 parce que B4Y a expédié un nouveau livreur sans experience et qui etait toute seule. Bravo pour preavertir les clients
la commande a été passée à 19h50, avec un délai de livraison de 30-40 min. arrivé 2 heures plus tard ! inadmissible!
Sehr gutes essen, leider liefern sie nicht mehr nach Dudelange :(
Livraison rapide, super satisfait. Tout et très bien. Je suis très heureux de commander à nouveau. 😊 👍🍔
Livraison rapide, super satisfait. Tout et très bien. Je suis très heureux de commander à nouveau. 😊 👍🍔
Ich habe meine Bestellung nicht erhalten! Ich will mein Essen oder mein Geld zurück
Ou est ma commande???? Je n ai pas etait livrer!!
La commande est marqué comme "livrée" sur Wedely , Mais je ne l'ai pas reçue du tout
Pas de sauces avec la livraison 🥵🥵🥵
Wir gaben die Bestellung um 21:37 Uhr auf und bekamen sie um 23:25 geliefert. Wohl verstanden dass man uns eine Lieferzeit von 50-60 min gab. Dabei kam dann noch, dass das Essen nicht mehr warm war und sie teilweise nicht dem entsprach was wir bestellt hatten. Ich bekam einen Milka Donut an Stelle von einem Oreo Donut und mein Partner hatte eine Portion Chilie-cheese and Cheddar Pommes bestellt, auf denen aber überhaupt kein Käse drauf war. Wir bestellen hier nicht mehr. Wir sind wütend!
I was waiting less than 60 minutes and my order was perfectly correct.
Nothing has been delivered..
0 Sterne! Falsche soßen..getränk war nicht mal dabei,das essen war kalt und ich musste fast 2stunden warten.sehr enttäuschend..
Service de livraison terrible!! Nous avons attendu 2h
Mais uma encomenda com a informação que foi entregue e não recebi nada, inadmissivel.
DISAPPOINTING AND UNPROFESSIONAL SERVICE! It's the second time i order from this place and i don't get what i asked for. 1. I ordered a meal with wings, which was replaced with some other kind. The food arrived an hour after i ordered. And i immediately informed about that. They said oh we were out of wings!! I understand that can happen but the least thing to do is give the customer a call and ask if he is ok with the replacement you will do. 2. A 1L drink I paid for was missing and the issue was simply not taken care of. I informed about that immediately and they said they could bring it back later, which obviously didn't happen. Never ordering from there again!
19:17h i got the message that the food was delivred ... well 19:47h i am still sitting here without food ... Food ordered at 18:07h
Commande toujours non reçu à 13:20
Pas satisfait C'est la deuxième fois qu'ls prennent 2 heures pour livrer. Ils mentionnent que c'est livré alors que ce ne l'est pas. En tant que WeDriver, je connais le système et ce n'est pas comme cela que ça doit fonctionner C'est inadmissible
La commande marque « delivered » mais rien ne m'as été livré !
Commande comme la dernière fois impeccable. Le tacos de chez Best for you occupe actuellement la première place du podium des tacos qu'on a mangé jusqu'à maintenant(je parle au pluriel vu que je parle aussi pour mes collègues de travail). Pour le geste commercial je vous en remerci des nems, onion rings, et croquettes de fromage étaient super ! Une petite recommandation de ma part faites un tacos végétarien (galette, oignon, sauce fromagère) :)
Livraison un peu tardive mais c'est normal vu les bouchons ! La dame qui livre s'est excusé vu que c'étais sa première fois en livraison vers ou j'ai demandé du coup elle s'attendait pas au bouchons ! Alors parlons des tacos .... Wow juste WOW ! j'ai mangé à esch chez magic tacos à dudelange, chez original tacos mais la ! c'est juste au top sauce fromagère impréssionante! qualité de la viande rien à dire... le gout était juste bon tant pour le tacos cordonbleu tenders comme pour le bacon poulet. Je recommande si vous voulez des bons tacos !
Das Essen (zumindest den Teil den wir erhalten haben) war gut. Allerdings ist der Service auf unterster Ebene. Bei der Lieferung fehlte ein Artikel, was immer vorkommen kann, kein Problem. Ich habe das Restaurant darüber informiert und da es sich um eine Beilage handelte habe ich eine Rückerstattung angeboten. Das wurde vom Restaurant abgelehnt. Man würde mir sofort den fehlenden Artikel liefern, was nie geschah. Das ist reine Abzocke. Es geht mir nicht um die paar Euro und Fehler können immer passieren. Diese jedoch nicht zu berichtigen ist unter aller Sau. Nie wieder dieses Restaurant J. Ory
Zu lange gedauert aber der Burger war sehr sehr gut
They arrived early and listened to all of my requests regarding the food alterations. The delivery woman was really friendly and helpful. The onion rings were nice and crispy. The veggie spring rolls could have done with more veg, but were tasty nonetheless. The bun on the burger was nice and crispy too. The chicken strips were breaded but weren't spicy, unlike most other restaurants in this area, which is a really nice change. The light chocolate mousse tub was filled to the top and was delicious. I also want to raise awareness that all of their packaging was paper apart from the dessert tubs, which were recyclable plastic, so one of the most environmentally-friendly orders I've had recently. Thanks very much B4U, I will be ordering from you again!
Ça fait depuis 19h36 que j'attends ma commande, il est 21h56. J'ai appelé 4x à chaque fois on me dit que c'est en chemin. Avec un menu enfant, on s'imagine bien que des enfants doivent manger… on prend mon numéro de téléphone et qu'on me rappelle, mais personne me rappelle… ohlala… je comprends qu'on puisse avoir du retard, mais là…
Really tasty! Great value for price! Vegan burger was also surprisingly delicious. Highly recommended!