Lëtzeburger - Strassen
Gönn der!
120, Route d'Arlon, L-8008 Luxembourg (Luxembourg)
(51)

Attention!
This restaurant is temporarily closed, you can make an order anyway for a following date or time.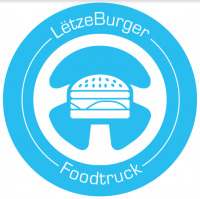 Lëtzeburger - Strassen
+352 661 355 788
120, Route d'Arlon, L-8008 Luxembourg (Luxembourg)
Burgers
Local products
Homemade
Delivery times
| | |
| --- | --- |
| Monday: | 11:00-21:45 |
| Tuesday: | 11:00-21:45 |
| Wednesday: | 11:00-21:45 |
| Thursday: | 11:00-21:45 |
| Friday: | 11:00-21:45 |
| Saturday: | 12:00-21:45 |
| Sunday: | 12:00-21:30 |
Users' reviews
Mean of the reviews
(51)
Très bon , super livreur !
Good afternoon! I just received my order and one hamburger is missing!
Portion trop petite pour un bon mangeur Sinon c'était bon
Very good burger Wings good texture but very very salty considering the price
Oublié le Fanta.. à par ça c'était super.
Et ben...payer 21.72€..pour un petit Burger...meme pas servi avec un side de frite et des sauce!!.. honteux..vous avez perdu un client
Burger super bon!!! Très bonne communication avec le client.
All of my orders from wedely came really fast so the food was hot and good. I little bit dry sometimes. Overall good 😊👍
best burger in town, arrived still hot, delicious!
Tout bien tout arrivé appart un Coca Zero qu'on a paye 2,60€ qui n'est jamais arrivé
Certainement les meilleurs burgers que nous avons mangés ! Merci
Very dry patty and the fries were absolutely cold
Le pain du burger était trop grillé mais le reste top
Bonsoir Malheureusement sur ma commande il manque les 2 Cocas et le Burger n'était pas celui commandé. J ai téléphoné au fournisseur mais ils n ont pas le numéro de téléphone du livreur et ne peuvent pas envoyer quelqu'un corriger la commande. Le livreur m'a téléphoné en arrivant mais d'un numero masque donc je n'ai pas son num non plus J'ai aussi fait un mail a LetzeBurger a ce sujet, Sur ma commande de 43.77€ il manque: Coca x2 5.60 et le Burger correcte 13.10 €. Pourriez vous voir avec eux SVP a qui la responsabilité. Je fais le même message a eux. Merci beaucoup en avance Catherine
Excellent burgers !! Je recommande
Always delicious and amazing, very kind service!
You get what you pay for. Perfect. ⭐️⭐️⭐️⭐️⭐️
They missed the extra bacon on my burger though I was charged for it. Not the first time it happens.
black Angus not received it, in its place normal hamburger normal bun
They forgot the cooldrink I paid for :(
Rapide et très bon, je recommande ;)
Delicious at the place. Slightly cold in delivery. Very good burgers.
bonjour, je pense que les photos ne correspondent pas à la marchandise livré. la taille est 3 fois plus petit que l hamburger en photo 🤳
Food was very good although it was a shame that fries and coke have been forgotten. Lucky me, the delivery guy was very kind and brought them asap.
Very good and tasty hamburgers. Quick service too. Super recommended!!
Très bon comme toujours, mais il manquaient 6 onion rings.
Simple, efficace et surtout bon. Exactement ce que l'on attend d'un burger.
GREAT service and product