Lëtzeburger - Strassen
Gönn der!
120, Route d'Arlon, L-8008 Luxembourg (Luxembourg)
(35)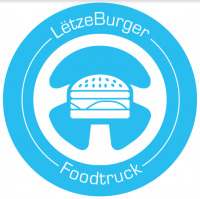 Lëtzeburger - Strassen
+352 661 355 788
120, Route d'Arlon, L-8008 Luxembourg (Luxembourg)
Burgers
Local products
Homemade
Delivery times
| | |
| --- | --- |
| Monday: | 11:00-21:45 |
| Tuesday: | 11:00-21:45 |
| Wednesday: | 11:00-21:45 |
| Thursday: | 11:00-21:45 |
| Friday: | 11:00-21:45 |
| Saturday: | 12:00-21:45 |
| Sunday: | 12:00-21:30 |
Users' reviews
Mean of the reviews
(35)
Very dry patty and the fries were absolutely cold
Le pain du burger était trop grillé mais le reste top
Bonsoir Malheureusement sur ma commande il manque les 2 Cocas et le Burger n'était pas celui commandé. J ai téléphoné au fournisseur mais ils n ont pas le numéro de téléphone du livreur et ne peuvent pas envoyer quelqu'un corriger la commande. Le livreur m'a téléphoné en arrivant mais d'un numero masque donc je n'ai pas son num non plus J'ai aussi fait un mail a LetzeBurger a ce sujet, Sur ma commande de 43.77€ il manque: Coca x2 5.60 et le Burger correcte 13.10 €. Pourriez vous voir avec eux SVP a qui la responsabilité. Je fais le même message a eux. Merci beaucoup en avance Catherine
Excellent burgers !! Je recommande
Always delicious and amazing, very kind service!
You get what you pay for. Perfect. ⭐️⭐️⭐️⭐️⭐️
They missed the extra bacon on my burger though I was charged for it. Not the first time it happens.
black Angus not received it, in its place normal hamburger normal bun
They forgot the cooldrink I paid for :(
Rapide et très bon, je recommande ;)
Delicious at the place. Slightly cold in delivery. Very good burgers.
bonjour, je pense que les photos ne correspondent pas à la marchandise livré. la taille est 3 fois plus petit que l hamburger en photo 🤳
Food was very good although it was a shame that fries and coke have been forgotten. Lucky me, the delivery guy was very kind and brought them asap.
Very good and tasty hamburgers. Quick service too. Super recommended!!
Très bon comme toujours, mais il manquaient 6 onion rings.
Simple, efficace et surtout bon. Exactement ce que l'on attend d'un burger.
GREAT service and product
Trop bon et livré encore chaud
The food is very nice, but tonight they didn't deliver the drink and when I called to complain, they suggested I could go pick up the drink from their food truck…so much for a delivery! In the end, they said I could ask for my drinks in a comment in my next order, not sure why they couldn't just hand the missing item to the delivery person who was willing to make a second trip
Nice flavor and texture.Onion rings were perfect.
Hello Pouvez vous me laisser la commande devant la porte ? Merci
Je rejoins les commentaires précédents: De beaux efforts pour la viande, les tomates et le pain mais décevant pour les frites industrielles! Une sauce et des frites fait maison seraient un vrai plus dans leur menu et leur concept. Dommage
forgot to put a sauce too dry
Good! The onion rings are exceptional.
Very good Burger, will order again for sure !
Bilan mitigé Après un article dans l'essentiel, nous décidons de sauter le pas et commander. Positif: pain burger et produits du burger qui semblent de qualité et frais. Négatif: les frites ne sont pas maison. Sûrement achetées fraîches en sachet et cuites à l'huile végétal (type Fast good) et non au gras de bœuf. Cuisson de la viande des burgers pas respectée. Manque la sauce andalouse que nous avons payée. Sauce mayonnaise industrielle Déçus donc, c'était pas mauvais mais mériterait plus d'efforts afin de se différencier des concurrents, améliorer la qualité des frites par exemple…. Pas certain de recommander malheureusement dans l'état actuel.