Sushi Shop - Centre
11, Avenue Monterey, L-2163 Luxembourg (Luxembourg)
(74)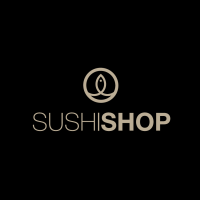 Sushi Shop - Centre
+352 27 04 57 71
11, Avenue Monterey, L-2163 Luxembourg (Luxembourg)
Hawaiian
Healthy
Japanese
Sushi
Delivery times
| | |
| --- | --- |
| Monday: | 11:00-21:00 |
| Tuesday: | 11:00-21:00 |
| Wednesday: | 11:00-21:00 |
| Thursday: | 11:00-21:00 |
| Friday: | 11:00-21:45 |
| Saturday: | 12:00-21:45 |
| Sunday: | 12:00-21:00 |
Users' reviews
Mean of the reviews
(74)
Order placed including 2 sweet sauces and added 2 extra sweet sauces. Ended up with only 3. Not the first time it happens with sushi shop. Disappointing 😞
The order was not complete. Two carrot salads à l'orange were missing. And no wasabi or ginger were added.
Ils ont oublié d'ajouter mon Riz Vinaigré
Well not eel options in the menu Taste is average
We received a completely different order!!! Instead of poke teriyaki chicken with paying extra grenade, we received a basic poke with tuna without any extras… They sent the veggie poke but not as ordered - it was missing two extra toppings we paid for and had onions in which I requested not to use as I have allergy…
Toujours délicieux ! Une valeur sûre !!! Bravo pour cette qualité constante.
Great quality, packaging and price💯
Il manquait un article de la commande. Spring roll thon cuit avocat a été oublié. Je souhaiterais recevoir un remboursement sur ma commande. La commande est là YUHXEZ
Order was delayed, Salads was missing and I ordered for two persons but only received two small bottles of soja sauce and one set of chopstick
Fresh food delivered on time :)
excellent sushis comme toujours MAIS accompagnement riz non livré
Delivery was quick, the food was fresh and delicious. It would be better if the rice was not cold!
Bonjour, Commande reçu dans les temps mais il manquait un accompagnement de riz... dommage
Bonjour, Je n'ai pas eu ma salade d'algues.
Sushi was from YESTERDAY. No salty soy sauce either. Delivery was fast
Disappointed. I am a regular customer at Sushi Shop but this time the sushi was not fresh and the rice was not properly cooked. Additio ally, the order took over an hour to get delivered.
17 euro for 10 slice of fish...and rice (free was forgotten)...it's a f*** joke. never again at sushi shop
Poke was good but the restaurant forgot spicy sauce and soy sauce that I paid extra for !!!!!
Je n'ai pas reçu mes 2 mochis passion-mangue.
1st time i ordered with Sushi Shop - Centre! Never again..
super good and well presented
Vous avez oublié 6 saumon avocat cheese que j'avais commandé
The box was perfect for 3. very good quality and nice mix.
Livreur très sympa, livraison au top est dans les temps ! Merci :)
Me wei zefrieden! Sushi Excellent an och Livraison die 2 keier pünkltech gewiecht.
The taste of some rolls is strange (seems like some ingredients don't match with each other), the quality wasn't the best (ingredients aren't fresh).
On time, forgot set of chopsticks though.