Sushi Shop - Centre
11, Avenue Monterey, L-2163 Luxembourg (Luxembourg)
(61)

Attention!
This restaurant is temporarily closed, you can make an order anyway for a following date or time.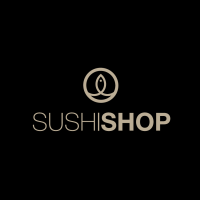 Sushi Shop - Centre
+352 27 04 57 71
11, Avenue Monterey, L-2163 Luxembourg (Luxembourg)
Hawaiian
Healthy
Japanese
Sushi
Delivery times
| | |
| --- | --- |
| Monday: | 11:00-20:30 |
| Tuesday: | 11:00-20:30 |
| Wednesday: | 11:00-20:30 |
| Thursday: | 11:00-20:30 |
| Friday: | 11:00-20:30 |
| Saturday: | 12:00-20:30 |
| Sunday: | 12:00-20:30 |
Users' reviews
Mean of the reviews
(61)
Bonjour, Commande reçu dans les temps mais il manquait un accompagnement de riz... dommage
Bonjour, Je n'ai pas eu ma salade d'algues.
Sushi was from YESTERDAY. No salty soy sauce either. Delivery was fast
Disappointed. I am a regular customer at Sushi Shop but this time the sushi was not fresh and the rice was not properly cooked. Additio ally, the order took over an hour to get delivered.
17 euro for 10 slice of fish...and rice (free was forgotten)...it's a f*** joke. never again at sushi shop
Poke was good but the restaurant forgot spicy sauce and soy sauce that I paid extra for !!!!!
Je n'ai pas reçu mes 2 mochis passion-mangue.
1st time i ordered with Sushi Shop - Centre! Never again..
super good and well presented
Vous avez oublié 6 saumon avocat cheese que j'avais commandé
The box was perfect for 3. very good quality and nice mix.
Livreur très sympa, livraison au top est dans les temps ! Merci :)
Me wei zefrieden! Sushi Excellent an och Livraison die 2 keier pünkltech gewiecht.
The taste of some rolls is strange (seems like some ingredients don't match with each other), the quality wasn't the best (ingredients aren't fresh).
On time, forgot set of chopsticks though.
Qualità più bassa rispetto ai loro standard!
What is the difference between your large and medium poke bowls please? I ordered a Large Bowl and looks the same as the Medium Bowl.
I didn't receive part of my order and was disappointed with the service because of this. I contacted Wedely but as yet received no reply. 🙁
Food was ok but the didn't have beer even though they advertised they have beer, and that's what I ordered. They said they called me and included an iced tea instead but they called me 5 minutes before the order arrived so AFTER it was already on its way. They advertise 3 different beers on the menu. The one in Kirchberg is much better.
I didn't received part of my order ... The restaurant doesn't answer the phone (10 minutes trying). I contacted Wedely. The driver was ther for the missing part BUT the staff of Sushi Shop said the missing part doesn't exist on the order. (What?) I tried to call them (again no answer!) (yes it was the correct phone of Sushi shop I was trying) ... So I needed to send one photo of my order for the driver Wedely (who was gently calling me to explain what was happening) ... he showed it to the Sushi staff (who couldn't check it before in their archive) (stupid!) and eventually I received my correct missing part with more than 1 hour late. I was busy working so it take a lot my time and concentration from me. I got hungry and angry 😡 !! No answer of Sushi Shop, no excuses, nothing... thanks Wedely anyway for solving the problem 🙏🏻
Délicieux et très frais. Goûter les tatamis, un délice
L'incontournable du dimanche soir
La commande a été livré a l'heure cependant il manquait un élément de la commande, la soupe miso comme indiqué dans la facture et ce n'est pas normal ! Que faire ?
Je n'ai reçu ni sauces ni baguettes ni gingembre ou wasabi ! De pire en pire
Very good sushi, delivery times are OK
Super quick delivery in 25 min (estimate was 40-50 min), well-packaged. Sushi rice was somewhat cold and hard, but the fish was tasty and fresh.
Fresh fish. Tasty and well prepared.
It is super tasty and always fresh! I highly recommend.