Beet
Conscious Food and Beverages
26, Place Guillame II, L-1648 Luxembourg (Luxembourg)
(46)

Attention!
This restaurant is temporarily closed, you can make an order anyway for a following date or time.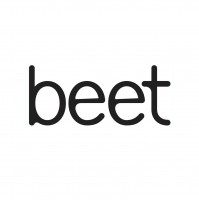 Beet
+352 26 20 13 75
26, Place Guillame II, L-1648 Luxembourg (Luxembourg)
Burgers
Gluten-Free
Vegan
Beet is a restaurant and cafe located in the centrum of Luxembourg City with a relaxing ambiance offering vegetarian and vegan food cooked with mostly organic, consciously-sourced, local and seasonal ingredients. We love our planet and we believe that simple acts can help to preserve it and that each one of us is able to contribute. This is why we support local producers, recycle a lot and fight against unnecessary waste on a daily basis.

Delivery times
| | |
| --- | --- |
| Monday: | Closed |
| Tuesday: | 11:45-13:00 18:00-19:30 |
| Wednesday: | 11:45-13:00 18:00-19:30 |
| Thursday: | 11:45-13:00 18:00-19:30 |
| Friday: | 11:45-13:00 18:00-19:30 |
| Saturday: | 12:00-13:00 18:00-19:30 |
| Sunday: | Closed |
Users' reviews
Mean of the reviews
(46)
Le Mac n Cheese est vraiment surprenant, même la version sans gluten est délicieuse, je le recommande vivement! - Mac n Cheese is amazing, even the gluten free version, I really recommend.
Over the recent months, the quality went down extremely. It used to be my favourite place, yet sadly this was my last order.
The falafel plate is delicious. Their delivery is super quick!
Great food, and very quick delivery
Livraison dans les temps. L'imitation du fromage sur le burger et juste géniale, j'étais agréablement surprise et les frites faites maison. En un mot: délicieux! Je recommande et je recommanderai.
livraison rapide. repas bon
Delicious vegetarian food always. Big fan of the Falafel dish :)
Wonderful fresh food! I always take the Mac n Cheese and it is always so good! Their salads, soups and homemade fries are also so good!
Good quality. The food arrived a bit cold.
Good vegan burgers. Natural products. Thanks for being there. Some Club Mate would be great.
Everything about the avocado burger is GREAT! The bread, the burger (best veggie burger in Lux) the veggies... you need to try! Plus, the packaging is biodegradable ✌🏻
Moroccan soup was bland..wasn't anywhere close to Moroccan soup
Best and more diversed vegan burgers in Luxembourg :)
Love this restaurant, so far I've been happy with everything on the menu, especially the mac n cheese <3 one star off because the sweet-potatoes are so thin they don't pack a crisp.
The sweet potato fries tasted like old socks, no sweetness, burnt, old and disgusting. The chocolate cake is just a mess and way overpriced and the burger was mediocre... Will never order from here again. Shameful
Beet fait juste les meilleurs burgers végans. Complètement addictifs !
Best vegan burgers ever!! They taste amazing! They're super fresh and tasty! highly recommend and will definitely order again.
I ordered a carrot juice but it wasnt delivered. The food was really good though
I love beet! Their food is absolutely delicious.
The best vegan place in Luxembourg. Flavors, quality and good price all in one.
They forgot a 6 euros drink...
Food arrived bit cool but tasty, burger was huge, generous portions.
Burger and fries delicious as usual.
Very good but tastes better in restaurant
The best burger I had in a long time! Delicious food and quick delivery, I highly recommend.