2, Rue Xavier De Feller, L-1514 Luxembourg (Luxembourg)
(116)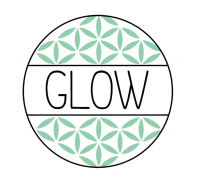 Glow
+352 26 29 63 39
2, Rue Xavier De Feller, L-1514 Luxembourg (Luxembourg)
Vegan
Breakfast
We serve a select choice of vegerarian and vegan dishes from all over the world, always caring for a local touch and your well-being!
Delivery times
| | |
| --- | --- |
| Monday: | Closed |
| Tuesday: | 11:30-13:30 |
| Wednesday: | 11:30-13:30 |
| Thursday: | 11:30-13:30 |
| Friday: | 11:30-13:30 |
| Saturday: | 12:00-14:00 |
| Sunday: | Closed |
Users' reviews
Mean of the reviews
(116)
Delicious as usual! See you next week
Super! I adore rice noodles
Wonderful and so tasty. Creamy polenta to die for
Fresh food. Big portion. Very good
Always happy here. And very friendly people! Thank you keep going!
Delicious ans always! and thanks to Wedely for solving the problem!
Everything delicious and thanks to glow and Wedely for the support and for always satisfying our requests! Elisa&Marco
Today's soba noodles were delicious. Thanks for the delicious vegan recipes as always!
First time ordering and it's amazing! I am not overreacting, best bagel i have ever eaten. Very good food overall. Will definitely order again. :)
Great vegan dishes as always! Thank you!
Amazing! Millet salad very nice and super corn bread!
Pad thai one of my favourite. See you
Amazing as usual! Happy Easter and see you soon
Wonderful. See you tomorrow
Delicious!! Always excellent vegan food
Thanks! We will miss you next week :-)
So good! Brownie is terrific!
Top vegan dishes of the day as always!
very good as usual. See you tomorrow! Elisa&Marco
We often order from work, excellent food, never disappoints! :)
Good good good. Special mention to the Juive of he week!
Au top ! je recommande vivement !
Yummy! All delicious Elisa&Marco
Amazing! Soup was delicious