2, Rue Xavier De Feller, L-1514 Luxembourg (Luxembourg)
(52)

Attention!
This restaurant is temporarily closed, you can make an order anyway for a following date or time.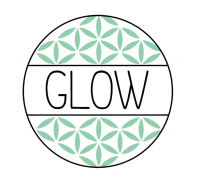 Glow
+352 26 29 63 39
2, Rue Xavier De Feller, L-1514 Luxembourg (Luxembourg)
Vegan
Breakfast
We serve a select choice of vegerarian and vegan dishes from all over the world, always caring for a local touch and your well-being!
Delivery times
| | |
| --- | --- |
| Monday: | Closed |
| Tuesday: | 11:30-13:30 |
| Wednesday: | 11:30-13:30 |
| Thursday: | 11:30-13:30 |
| Friday: | 11:30-13:30 |
| Saturday: | 12:00-14:00 |
| Sunday: | Closed |
Users' reviews
Mean of the reviews
(52)
Very good as usual. Merry Christmas and see you in 2022!
Delicious as usual. Mexican salad is a treat!!
Very good as always! Elisa
Delicious! Vegan brownie amazing
Despite we received the harvest bowl instead of the salad of the day delicious as always. Elisa
Big portions, very yummy, and delivery was earlier than scheduled. Perfect :)
Delicious as always!! See you soon Elisa
great service, nice words on orders, good food!
I love Glow's food :-) And especially the vegan cheesecake!
super service. tout est bon. :)
Delicious!!!!! Thanks and see you soon Elisa&Marco
Delicious scrambled tour toast and the juice of the week is amazing!!!! Thanks a lot and see you soon, Elisa
Merci un d'ganz Glow Equipe fir Är konsistent gutt, gesond a lecker Plats, déi Dir mat souvill Léift an Engagement préparéiert :-)
Great food, great packaging and good service! Way to go, I recommend!
THE BEST! Love that curry so much!
BEST FOOD IN THE WHOLE WORLD! Always fresh and NO convenience food!
The best dish ever!!Glow is just the best restaurant here in Luxembourg!
really good, as always :)
Everything was really great!! You made my day with your fresh meals, thank you ! :-)))
Nice cheesecake and super soup. Wrap was not totally to my taste. I will order something new next time.
My favourite restaurant in Luxembourg!!
The load potatoe was excellent. - C'était excellent.
Un régal ! Produits de qualité, beaucoup de saveurs. Je recommande vivement.
we love glow! Too bad it took so long today, usually it's much quicker.
Sehr leckeres, gesundes Essen und freundlicher Service!
Fantastic, high quality fresh food.
Love the tower of pancake!
Delicious pastries! Will definitely order again :)
Fast delivery, excellent product quality and it was so tasty!
Je suis 'in love' de vos banana bread ❤️
Votre 'harvest bowl' est juste divinement bonne! L'équilibre des ingrédients et du goût y est maîtrisé à la perfection! Merci pour cet instant repas bonheur ☺️🌈
Absolutely loved that most packaging war eco-friendly, food very nice & yummy
J'adore <3 Super frais et bon !
La nourriture est toujours très bonne! 😋
usually I am quite happy with the food, but this is the second time that the lebanese bowl does not have humus. What is happening ?