Taj Mahal
Since 1985, we are at your service
2, Rue du Strasbourg, L-2560 Luxembourg (Luxembourg)
(174)

Attention!
This restaurant is temporarily closed, you can make an order anyway for a following date or time.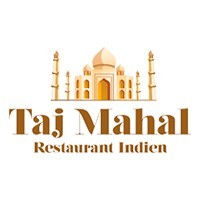 Taj Mahal
+352 40 59 41
2, Rue du Strasbourg, L-2560 Luxembourg (Luxembourg)
Indian
Vegetarian
Spécialités tandoori, curries et menus végétariens

Delivery times
| | |
| --- | --- |
| Monday: | 11:45-13:45 17:30-21:45 |
| Tuesday: | Closed |
| Wednesday: | 11:45-13:45 17:30-21:45 |
| Thursday: | 11:45-13:45 17:30-21:45 |
| Friday: | 11:45-13:45 17:30-21:45 |
| Saturday: | 12:00-13:45 17:30-21:45 |
| Sunday: | 12:00-13:45 17:30-21:30 |
Users' reviews
Mean of the reviews
(174)
The food is not of a good quality and doesn't taste great at all
I didn't receive the drink that I ordered
The spice level are exactly like in India. Delicious food
Plat terriblement salé à la limite du comestible. Il y avait un poil dans le riz, plus JAMAIS!!!!
Biryani was not like biryani. The chicken did not seem fresh.
Alors par ou commencer, je me demande quand est-ce que ils ont fait leur stock pour la dernière fois car lorsque j'ai commandé une eau gazeuse je ne m'attendais pas à avoir une bouteille périmé et sans gaz, qui date de 2021. Après avoir pris une bouchée de mon plat, du feu est sortie de ma bouche tel un phoenix alors que mon plat était sensé être non piquant.
Delicious & spicy curry. I finally found my regular Indian restaurant :)
Love the chicken tikka masala'! A bit too spicy for me but really delicious. I will order again
I like this restaurant and as I usually do, I placed an order for prawn dansaak with a note asking "very low spice please". I received extremely spicy food which I am not able to eat. Very sad that the notes were not taken into consideration, as it was usually done before…
Dans la carte du Taj Mahal, il faut bien choisir pour avoir un plat qui a du goût (le chicken tikka par ex est excellent). Mon plat de ce soir était, comme beaucoup sur la carte juste (très) gras et (très) épicé/piquant. Les épices tuant toute autre saveur, le plat était en réalité sans goût, le piquant couvrant tout le reste. Et ça devient assez agaçant à la fin.
It was good as always but warm when it arrived that's not good!
Livraison très rapide. Chicken Tikka formidable.Cuisson parfaite. Sauce succulente servie à part. Riz en accompagnement.
Expensive Aloo Sag but tasty so worth it
The best Indian restaurant in Luxembourg!
Amazing food. Good portions!
From Google: Chicken Jalfrezi is a delightfully flavorful curry with tender, juicy chunks of chicken in a spicy tomato sauce studded with stir-fried peppers and onions. Unfortunately, my Jal Frezi was in a butter sauce with mushrooms and no peppers. Appreicate the speedy delivery given you thought it would be 20 minutes late but wish I could have a real Jal Frezi. Would also be great if you could replace the rice with a dish with a bread option like chapati.
Excellent super hot Chicken Windaloo
Excellente, vraiment bien. A lit of care is taken to provide high quality flavor and taste
Best indian food in Luxembourg.
Excellent, rien à redire, toujours très bon en tout cas pour les plats de type tandoori !
We ordered from the Taj Mahal for the first time today and the food was amazing! Real, tasty, authentic Indian cuisine right on our doorstep! The Mutter Panner, Lamb Biryani and a selection of Indian breads was a real treat! Clearly the best Indian cuisine we have tasted in Luxembourg so far…!
Have ordered here multiple times by now and it has absolutely always been of good quality so far without having to wait too long.
Tasty and speedy delivery
Très, très bon, comme toujours 😊
Au vue des éloges sur Wedely, je suis peu déçue de ma commande... La sauce du chicken korma était bonne mais beaucoup de morceaux durs dans le poulet et de petits os qui craquent. Pas très agréable. Le butter naan et le riz étaient fades. C'est dommage !
Best Indian food in Luxembourg!
Best indian restaurant in the city!
Très Très bon comme toujours!
Great food... very tasty and portions are plenty :)
Chicken tikka is always good, my favourite in town, with butter or garlic naan, so tasty!
Always good and tasty, for most of the menu!