Taj Mahal
Since 1985, we are at your service
2, Rue du Strasbourg, L-2560 Luxembourg (Luxembourg)
(240)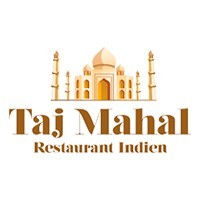 Taj Mahal
+352 40 59 41
2, Rue du Strasbourg, L-2560 Luxembourg (Luxembourg)
Indian
Vegetarian
Spécialités tandoori, curries et menus végétariens

Delivery times
| | |
| --- | --- |
| Monday: | 11:45-13:45 17:30-21:45 |
| Tuesday: | Closed |
| Wednesday: | 11:45-13:45 17:30-21:45 |
| Thursday: | 11:45-13:45 17:30-21:45 |
| Friday: | 11:45-13:45 17:30-21:45 |
| Saturday: | 12:00-13:45 17:30-21:45 |
| Sunday: | 12:00-13:45 17:30-21:30 |
Users' reviews
Mean of the reviews
(240)
Very tasty, BUT chef vege curry was too spicy, couldn't eat it:/ they should put a note about on the dish
Définitivement le meilleur restaurant Indian au Luxembourg! La livraison est toujours rapide, tout est super bien emballé. Les produits sont frais! J'adore!
Not very tasty. Too spicy. Huge chunks of vegetables uncooked
Thank you for the good food!
Excellent food and fast delivery. Thank you
Thank you for the tasty food and the fast delivery
Food was really good and a lot! :)
Excellent food, thank you!
Food was good as always :) just one little detail, the chicken momo was way too spicy not to have a indication flame for spicyness :/ couldn't eat them.
Zu Scharf war im menu nicht vermerkt
This guys know what they are doing 💪🏽 🥇
used to have better quality, but still a very good place for indian food
Delicious as ever but the food bit cold shame
First time ordering from this restaurant. Delivery was quite long but seems the same everywhere on this date. Food tasty but very spicy - more spicy than other indian restaurants I've ordered from in Lux. All 3 different curries with the same spice level.
alles immer gut und es wird auch nie etwas vergessen
Very tasty!! Fast delivery too!
Simply delicious! Yum yum yum…..
Delicious food in generous portion, we recommend
delicious food and good portions
Au Taj Mahal, les portions sont souvent généreuses, les plats souvent très bons. Malheureusement, aujourd'hui, le premier essai du Taj Chef Chicken Curry a été une énorme déception : sauce (curry, ah bon, lequel ?) immangeable car trop épicée. Une fois la sauce "rincée", il reste des morceaux de poulet industriel peu ragoûtants et sans goût. La généreuse portion a généreusement rempli la poubelle, mais quand c'est si mauvais, pas d'autre choix. PS: Heureusement le samosa en entrée était très bon.
Chicken Tikka excellent, parfait, rien à redire. La sauce, fort grasse, est inutile mais le poulet est excellent même sans sauce.
Food is delicious and the portion is large which is good for sharing. Worth the price.
Curry 🍛 quite off and nann it's much better to not talk about it overall very bad experience
Les 2 poulet bien délicieux La sauce curry bien je suis juste sensible au piquant mais sa a relève du goût Leur pain main bon est moilleux
Ordered Chicken Biryani from the restaurant. Was disappointed because: 1) Chicken Biryani is not cooked with other mixed vegetables typically. This dish was full of vegetables 2) Biryani is expected to be spicy, this was very mild. 3) Usually comes with Raita, but didn't have in this case. Delivery was also delayed. Took over an hour for food to arrive.
Amazing food! Highly recommend it
Amazing food! Delicious every time!
Great food. I ordered paneer butter masala and chicken makhani along with naan.