Snooze
27, Rue Philippe II, L-2340 Luxembourg (Luxembourg)
(6)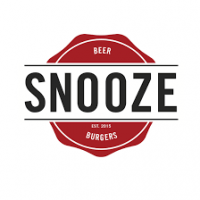 Snooze
+352 26 20 33 31
27, Rue Philippe II, L-2340 Luxembourg (Luxembourg)
Burgers
Delivery times
| | |
| --- | --- |
| Monday: | 11:30-21:30 |
| Tuesday: | 11:30-21:30 |
| Wednesday: | 11:30-21:30 |
| Thursday: | 11:30-21:30 |
| Friday: | 11:30-21:30 |
| Saturday: | 12:00-21:30 |
| Sunday: | 12:00-21:30 |
Users' reviews
Mean of the reviews
(6)
Que passa burger is something from another world! 10 stars
The "Que Pasa" burger came wrapped in a dough crust, like a pie. The burger inside was gooey, mushy, as if it had been boiled. I just wanted a nice, grilled burger, and this was the opposite. Very expensive too ! It tasted so bad I barely ate a third of it and threw the rest away. The burger was a 0/5, but the fries were good 4/5, so I'm rating this 2/5.
sehr gutes essen, Lieferant unfreundlich
Not bad, but generally tasteless. Low quality steak
Okay food, rubbish customer service.