McDonald's - Utopolis
45, Avenue John F Kennedy, L-1855 Luxembourg (Luxembourg)
(49)

Attention!
This restaurant is temporarily closed, you can make an order anyway for a following date or time.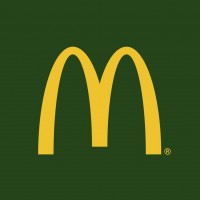 McDonald's - Utopolis
+352 26 43 05 57
45, Avenue John F Kennedy, L-1855 Luxembourg (Luxembourg)
American
Burgers
Fast-Food
Delivery times
| | |
| --- | --- |
| Monday: | 11:30-20:30 |
| Tuesday: | 11:30-20:30 |
| Wednesday: | 11:30-20:30 |
| Thursday: | 11:30-20:30 |
| Friday: | 11:30-21:00 |
| Saturday: | 12:00-20:30 |
| Sunday: | 12:00-20:30 |
Users' reviews
Mean of the reviews
(49)
Forgot a burger, hard to join on the phone (X3 tries). Organised a new delivery however.
Livraison rapide mais le nouveau couvercle des boissons pas pratique du tout
Je commence en avoir marre de commander et que ils oublie pratiquement toujours un hamburger. Aujourd'hui un mc wrap chicken oublié mais payé. 😕😕
schnell geliwwert. frendlech.
La commande etait pas comme solliciter. J'avais demander à ne pas mettre de cornichon ni oignons et ni des sauces dans le Cheeseburger dans la box. Et le cheese est bien venu sans cornichon sans oignons mais avec de la sauce. Les boissons n'avait pas le couvercle adapté et il y avait du coca partout dans le fond de sac.
Livreur en retard, sinon tout était parfait 👌🏼
French fries were very dry, so no good. Rest fine, as usual. Delivery quick.
Commande incomplète - il manquait un burger que nous avons bien entendu payé.
plus tot que prévu mercii
Super primiaire commande et super le livreur ma appeler pour me trouver car accès un peu difficile... mais il a pas exciter a me appeler ... super super
Service rapide. Mais un peu déçue, il me manqué un hamburger.
Waited so long for this and now that mcdonald can be delivered we love it
NO FRIES WAS DELIVERED - How are you supposed to enjoy a burger without fries?
Arrivée Froid , livreur sans GPS = perdu.
ordered a meal and everything was fine until i discovered there was an item missing. I have called them to say there was 1 thing missing and the nice lady on the phone said she will send it to me with the next delivery guy. No questions asked. 1h and 30 min later there's still no sign of the delivery guy. And its already 22h. I hope i can get the refund on the item that have never reached me. Or however reached me in time.
Attente correcte. Le manger arrive encore bien chaud. Petit point negatif... le cadeau des happy meal... des livres tromper avec du coca e les bombons qui vienne dans la box arrive tout fondue... alors enfants un peut dessus. Mais je recommande le service.
Wie immer gut, aber leider nicht warm genug
aucun soucis , rapide merci.
Dommage, il manque 1 Coca avec le menu.
Typical McDonalds, good food, need to work on deliver of drinks as my was spilled all over the place.
Livraison correct livrée dans les délais
Unfortunately the food was quite cold this time, and we are only 3 minutes away from the restaurant.
Order received on time, all in order
Frites pas cuites et froides.. Hamburgers OK
Unfortunately, food temperatur was not very hot anymore