Pizza by Giancarlo
30a, Rue de l'industrie, L-8069 Bertange (Luxembourg)
(62)

Attention!
This restaurant is temporarily closed, you can make an order anyway for a following date or time.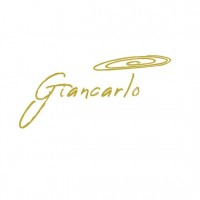 Pizza by Giancarlo
+352 20 40 90 90
30a, Rue de l'industrie, L-8069 Bertange (Luxembourg)
Italian
Pizza
Delivery times
| | |
| --- | --- |
| Monday: | 11:30-15:00 |
| Tuesday: | 11:30-15:00 18:00-21:45 |
| Wednesday: | 11:30-15:00 18:00-21:45 |
| Thursday: | 11:30-15:00 18:00-21:45 |
| Friday: | 11:30-15:00 18:00-21:45 |
| Saturday: | 12:00-15:00 18:00-21:45 |
| Sunday: | 18:00-21:30 |
Users' reviews
Mean of the reviews
(62)
super pizza merci keep going
Pizza dough was a bit undercooked this time unfortunately! The other times it was always great!
Normalement tout ce passe super bien. Pas cette fois La pizza est froide! Pas à cause du restaurant Le livreur a mis plus que 20 minutes pour faire 900 m avec l'excuse que son scooter est tombé en panne. Au moins s'excuser
La livraison avait 20 minutes d'avance. Les pizzas étaient chauds au moment de la livraison mais ma femme n'était pas encore rentrée (raison pour laquelle la commande était pour plus tard) C'est toujours mieux de manger sur place
Premier essai dans ce restaurant et déjà conquis par la présentation et le goût de la pizza. C'était excellent, je recommande !
Impasto della pizza ottimo, peccato per la quantità eccessiva di olio.
Maybe the best pizza in Luxembourg expecially for ingredients...i call them for a small problem on my pizza and i can confirm they are also very nice!!!!
I was extremely satisfied with my online pizza order and would definitely order from this restaurant again. I highly recommend it to anyone looking for a delicious and satisfying pizza experience.
I recently ordered a pizza online and was pleasantly surprised with the quality of the food. The crust was perfectly crispy on the outside and soft on the inside, and the sauce had just the right amount of tanginess. The cheese was melted to perfection, and the toppings were fresh and flavorful. The pizza arrived in a timely manner and was still hot when I received it, indicating that the delivery process was efficient.
La pizza avait une croûte parfaitement croustillante et légèrement épaisse, avec une texture légèrement moelleuse qui était tellement agréable à manger. La sauce était fabriquée à partir de tomates fraîches et était parfaitement assaisonnée, avec un équilibre parfait entre la douceur et l'acidité. Les ingrédients étaient simples mais délicieux, avec du fromage mozzarella frais, des feuilles de basilic parfumées et la juste dose d'ail.
I recently had the pleasure of trying a Napolitaine pizza made by a Sicilian chef, and I have to say, it was truly one of the best pizzas I've ever had! The Sicilian influence in the recipe also added a unique twist to the classic Napolitaine pizza, giving it a depth of flavor and complexity that was truly remarkable. Each bite was a delightful explosion of flavor, and I couldn't help but savor every single slice. Overall, I would highly recommend this pizza to anyone looking for a truly exceptional dining experience. The combination of expert craftsmanship and delicious ingredients makes this Napolitaine pizza made by a Sicilian chef a must-try for anyone who loves great food.
part of the dought was still raw in both the pizza and the desert. The amount of cheese on the pizza was so huge that it reminded me of american pizza. The desert supposed to be with nutella, pistachio and grilled almonds - however, there was only nutella with what seemed like sugar underneath the nutella.
Authentic Italian pizza. Made just the way it was back in 1933, I'm sure. No other pizza compares to this one.
I ordered the CAPRA POWER, OMG! It was so perfectly delicious ! Most definitely will order your pizzas again. Kudos and thank you
Real Italian pizza! A friend living in Italian has suggested this place as best pizza in town. As an Italian living strassen, I was really sceptic about. I have to admit, I felt like in Italy, eating one of the best real italian pizza in luxembourg
Je suis un inconditionnel des bonnes pizzas ou pizze pour les puristes et c'est sans doute les meilleures que j'ai mangé.
Die beste pizza die ich je hatte in luxembourg
On sait où l'on peut manger la meilleure pizza du Luxembourg 5 STAR
Die beste Pizza die ich je gegessen habe
Depuis que vous avez mis le nouveau concept avec les pizza vraiment bravo pour moi la meilleure pizza que j'ai mangé à Luxembourg continuer comme ça
Thank you the kebab is amazing
this is my 2nd time to order and i previously loved the koubideh. My recent order though was a disappointment.. the koubideh looks very old and didnt taste nice. I hope they are consistent with their dishes.
Expensive but unbelivable gooooood thx but please calculate the prices again :-)
Amazing persian food 10/10
Delicious food, properly packaged. Fast delivery service. Thank you!
The order is on time and packaging is good. Overall food experience wasn't great and the the was undercooked and the rice was the only things we like. wouldn't order anytime soon
Leider haben Sie nur ein par Gerichte, aber das essen einfach wunderbar. Danke schön.
Magnifique merci beaucoup très bon BBQ
Terrible.. wanted a light tofu sandwich and got a greasy pad with 2 greasy potato paddies in it.. soggy fries...
Salade (chévre chaud): salade was fine, except for the rancid walnuts on top of the goat cheese. A pity to use. Pizza (hawai): a real shame. Deep-frozen pizza, I'd say even with ketchup.
burgers cooked as it should be salad was nice.
Parfait, juste de recommander.
Fast delivery and great food.