Bangkok - Thai Brasserie
8, Rue du Fort Bourbon, L-1249 Luxembourg (Luxembourg)
(47)

Attention!
This restaurant is temporarily closed, you can make an order anyway for a following date or time.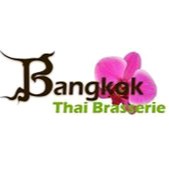 Bangkok - Thai Brasserie
+352 27 12 56 44
8, Rue du Fort Bourbon, L-1249 Luxembourg (Luxembourg)
Thai
Delivery times
| | |
| --- | --- |
| Monday: | 12:00-13:45 18:15-21:00 |
| Tuesday: | 12:00-13:45 18:15-21:00 |
| Wednesday: | 12:00-13:45 18:15-21:00 |
| Thursday: | 12:00-13:45 18:15-21:00 |
| Friday: | 12:00-13:45 18:15-21:00 |
| Saturday: | 18:15-21:00 |
| Sunday: | Closed |
Users' reviews
Mean of the reviews
(47)
Very very very good! We love this place!
perfect! love the pad thai.
Timely and efficient delivery! The food was hot and tasty! Thank you for your offer and good service.
Too expensive for average /poor taste of Thai food.
Disappointing all around. The estimated delivery time when I placed my order was 35 min. Unfortunately, my order took 1 hr and 20 min to arrive. Worst of all, the pad see ew did not resemble typical pad see ew in the least...wrong noodles, wrong veggies, wrong taste.
Good authentic thai food!
I'd ordered a chicken green curry and specifically said no vegetables to be included. Got only vegetable curry no chicken in sight. They completely messed up the order.. Considering thr amount of money spent, highly disappointed!
Authentic and really tasty food. We will order again for sure!
Delivery on time, quality and flavours were spot on. Quantity was ok but what lets it down were the chicken satay, too dry and they had never been near a peanut sauce, instead they were delivered with a sweet and sour sauce. If had not been for that it would have had a 5 star.
Quite nice and fresh! The rice was perfect.
We ordered the Spicy Thai Curry (Kaeng Pah) with beef (which costs extra). Instead, we got a curry (with no trace of the stated coconut milk) with chicken. Delivery time was as promised.
having a spicy beef salad, the meat was very very cooked and dry. Rice arrived cold
I ordered their Beef basil stir fry. It was excellent.
I've been coming to Luxembourg on business trips for a while now, and even though I'm curious about other restaurants I always end up ordering from this place because I love it so much. My faves are the Pad Si Eiw (amaaaazing!) and Fish cakes.
Un plat s'est ouvert lors du transport et toute la sauce s'est renversée dans le sac !
Good food and prompt delivery. My "go to" for Thai food in Luxembourg. :)
So far we were always very pleased by the quality of the thai food here - in the restaurant and takeaway. This time it was below average though: no spice at all (even though we ordered "spicy") and no real taste of the ingredients either.
My go to for Thai delivery, especially as Thai is one of my 2 favorite cuisines. I do have to add a little more spices to it once it arrives to juice up the flavor a little but otherwise, I love this place!
The fish cakes are to die for! The food was here even faster than promised, delivered with a smile, and tasted fresh and delicious. Recommend! :)
Expensive but good and enough quantity.
Great food. Fast delivery
Normally I love your meals, but not today, the orders have been swapt, my plate was supposed to be mild but ended up spicy and the fried chicken lemongras should've been thai style but was mild.
Quick delivery and good food.
Sadly, they forgot to deliver the rice, but the meal was still hot and very good.
Fast and delicious. Will definitely order again.
Great food, fresh and tasty! This is our go to for Thai delivery!
Livré en temps et en heure! Concernant les plats commandés, je n'ai pas retrouvé les saveurs thaïlandaises et c'est bien trop cher vu la qualité et la quantité...
Hands down the worst Thai food I have ever had in my life! The pad thai tasted and smelled absolutely horrible - I am honestly afraid to get sick from eating it. The spring rolls were good. Small portions. Never again
It was really good, nothing to say. Will order again.