Bangkok - Thai Brasserie
8, Rue du Fort Bourbon, L-1249 Luxembourg (Luxembourg)
(100)

Attention!
This restaurant is temporarily closed, you can make an order anyway for a following date or time.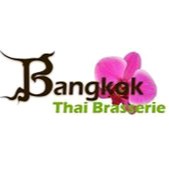 Bangkok - Thai Brasserie
+352 27 12 56 44
8, Rue du Fort Bourbon, L-1249 Luxembourg (Luxembourg)
Thai
Delivery times
| | |
| --- | --- |
| Monday: | 18:15-21:00 |
| Tuesday: | 18:15-21:00 |
| Wednesday: | 18:15-21:00 |
| Thursday: | 18:15-21:00 |
| Friday: | 18:15-21:00 |
| Saturday: | 18:15-21:00 |
| Sunday: | Closed |
Users' reviews
Mean of the reviews
(100)
Amazing as usual!! Very spicy and very tasty
Décevant. Pas beaucoup de saveur. Tofu spongieux. Plats qui ne semblent pas très frais.
Baisse de qualité depuis la pandémie.
Super as always! Tasty, spicy and delicious
I will forever love this is the most amazing food in history of this earth
Pad thai was incredibly sweet and the broccoli was yellow and bitter. Not sure about the freshness
Top top top!! Se you soon
Most definitively the best thai in town!
Long Wait Time - Food was mediocre for the price
The food was not hot and the pad thai had an odd mix of vegetables in it that dont belong in it.
We ordered two dishes, both mild. One was mild, the other really wasn't! Both meals were very tasty, good sized portions etc... But sadly one was effectively inedible for us. If I'd been in the restaurant I would have sent it back as it certainly wasn't what was ordered or expected.
Delicious! Could be a little bit faster
Fir mech deen beschten Thai Restaurant deen mer hun! Absolut top!
Yellow Curry and chicken Fried Rice was Amazing!!🙂
Very good as usual! Thanks 🙏
Dear Madam, Dear Sir, We looked forward eating this restaurant's food again as it is delicious but unfortunately this time as we ordered "mild" dishes, the delivered food was quite hot and my wife couldn't even est more than 2 or 3 spoons ! Quite disappointing for such a quite high price ! Please let us know what happened ! KR FZ
Yum! The green curry was so yummy. My favourite in Luxembourg (as long it's the good chef 👩‍🍳)
Pad Thai is really good! However be careful of Thai Style- it means super spicy!
Amazing curry! The good chef is back :) It is once again the best curry in Luxembourg. I need to know the chef's work schedule so I can order curry the days that they are working. The quality of the curry was great (it didn't split) and the spices were perfect.
The first few times I ordered from this restaurant, the food was incredible and I thought I had found the best Thai in Luxembourg but the quality of the curry changed (the curry split, oil was visible, and the day after the curry solidified and the spices were missing) and the starters changed each time (despite ordering the exact same starters each time) It was very clear that the chef had changed or that the food was outsourced to a different restaurant. I continue to order in the hopes that I get the good chef again with the amazing curry.
Good but not as good as usual, sauce was too liquid and the chicken was quite chewy
Commande arrivée bien chaude et très bons plats, à recommander.
We asked for 3 drinks of lychee that never arrived with the food. The person who deliver the food said that the restaurant never provide him with drinks. The food was ok but not really warm.
Ordered the yellow chicken curry and the stir fried vegetables. Both delicious.
Only Thai place I order from in Luxembourg - the laab & som tam is yummy yummy
Best Thai restaurant we tried on wedely so far
Food is always lovely but I ordered a stir fry with spicy prawn and got a pad Thai with prawn that wasn't spicy
I remembered instantly about my last and only order with them 2.5 years ago, which, again, was no success! Chicken salad looked exactly the same: shredded chicken but hardly any vegetables, hardly any taste but the taste of spicy pepper, although I ordered mild version. Overall, a very ordinary and tasteless "salad". Lemongrass chicken was somewhat better, but not much: some midrange fast food like meal, sweet, otherwise pretty ordinary too. Far better options available on Wedely I suppose.
Super!!!!!!! Everything is amazing and thanks for the chili flakes😘
AMAZING THAI FOOD. Green curry delicious
Very good, timely, spicy as it must be if you ask for Thai style!!