Memphis
241, Rue de Beggen, L-1221 Beggen (Luxembourg)
(15)

Attention!
This restaurant is temporarily closed, you can make an order anyway for a following date or time.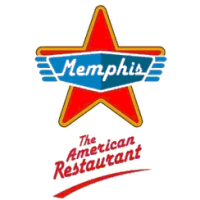 Memphis
+352 24 52 70 30
241, Rue de Beggen, L-1221 Beggen (Luxembourg)
American
Burgers
Delivery times
| | |
| --- | --- |
| Monday: | 11:30-14:00 18:00-21:30 |
| Tuesday: | 11:30-14:00 18:00-21:30 |
| Wednesday: | 11:30-14:00 18:00-21:30 |
| Thursday: | 11:30-14:00 18:00-21:30 |
| Friday: | 11:30-14:00 18:00-21:30 |
| Saturday: | 12:00-14:00 18:00-21:30 |
| Sunday: | 12:00-14:00 18:00-21:30 |
Users' reviews
Mean of the reviews
(15)
I asked for no cheese, second time when they ignored. very untrustworthy
Wéi emmer gudd an lécker! Par contre sin d'Burgeren natierlech am Bäeschten, wann een se Sur-Place esst :D
Unfortunately I asked food without sauce (allergies) and got sent food dripping in sauce.
Positives: Fast delivery, good burger (liked the sauce!), good portion of frites. Would probably order again, but... Negatives: I had ordered a 500 ml Ben&Jerry (price 7,85 but what was delivered was a 100 ml Ben&Jerry (price 3,85). How do I reclaim my 4 euros?
Very satisfied with the delivered food. Food has exactly the temperature it should have. The portion of fries added to the burger was more than good. Burger was very tasteful. I would just suggest to add a bit more of sauce. But finally I strongly recommend food from this restaurant !
Les burgers sont delicieux, les emballages sont bien cote dechets.
Not worth the money. It all had a weird taste. Burger patties are not properly made.
Ordered a Mountain Double, but one of the hamburgers was charred black and very bitter. Inedible. Also, the onion rings are really calamar rings. Delivery a bit late, but understandable at lunch time. Potatoes were good.
Very generous burgers and extremely quick delivery.
J'ai commandé déjà 2 fois. Et les deux fois, j'ai eu un excellent service. Hamburgers vraiment goûteux. Je recommande.
Excellent en tout point !! Le service a été super rapide, les parts sont bien servies, les burgers vraiment goûtus, les potatoes maison sont une tuerie... Et tout ça pour pas si cher comparé aux autres resto à burgers ! Ils m'ont même envoyé une 10aine de mayonnaises en plus après que j'ai laissé un petit message de désespoir en commentaire de ma commande. Seul point à améliorer peut-être : la variété dans les desserts :) Je recommande sans hésitation et j'y reviendrai plutôt deux fois qu'une.