Memphis
241, Rue de Beggen, L-1221 Beggen (Luxembourg)
(30)

Attention!
This restaurant is temporarily closed, you can make an order anyway for a following date or time.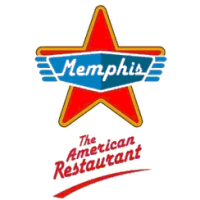 Memphis
+352 24 52 70 30
241, Rue de Beggen, L-1221 Beggen (Luxembourg)
American
Burgers
Delivery times
| | |
| --- | --- |
| Monday: | 12:00-21:45 |
| Tuesday: | 12:00-21:45 |
| Wednesday: | 12:00-21:45 |
| Thursday: | 12:00-21:45 |
| Friday: | 12:00-21:45 |
| Saturday: | 12:00-21:45 |
| Sunday: | 12:00-21:30 |
Users' reviews
Mean of the reviews
(30)
Petits soucis sur ma commande vite réglés par une des employées, très patiente. Merci.
Très bon rapport qualité, extrêmement savoureux et chaud. Je recommande vivement... merci
Bread from the Hamburger was soggy and the onion ring wasn't all the way cooked other than that everything was good.
Gudden restaurant zumols iessen an chichis mat nutella 🥰
Burger sind geschmacklich ok, jedoch zu teuer. Ich hatte eine Ben&Jerry (500ml) für knapp 8euro dazu bestellt und eine schlechte Kopie bekommen. Man sollte nicht mit etwas werben, wenn man es nicht erfüllen kann. Sehr enttäuscht!
Tout simplement très mauvais, aucun goût, portion petite et oublie d'un supplément facturé.
Livraison trop tôt. Burger très bon. Frites ok. Les Churros ont malheureusement manqué.
Le burger était bon mais les frites sont arrivées froides, les churros pas assez cuits, pas même dorés. Déçue car nous connaissons le service en salle et la qualité est bien meilleure.
Delivery guy was very personable. :)
Delivery guy was very personable. :)
Commande recue chaude et sans anomalie. Ma demande de ne pas mettre certains ingrédients a été respectée et il ne manquait rien. Seul défaut: les emballages ne protegent pas bien la commande, si non RAS
Systématiquement déçu. Mountain simple reçu SANS les frites ! Hot dog reçu SANS les frites. Ca ne vaut pas le coup. C'était la deuxième et dernière fois.
I didn't receive what i ordered...
I asked for no cheese, second time when they ignored. very untrustworthy
Wéi emmer gudd an lécker! Par contre sin d'Burgeren natierlech am Bäeschten, wann een se Sur-Place esst :D
Unfortunately I asked food without sauce (allergies) and got sent food dripping in sauce.
Positives: Fast delivery, good burger (liked the sauce!), good portion of frites. Would probably order again, but... Negatives: I had ordered a 500 ml Ben&Jerry (price 7,85 but what was delivered was a 100 ml Ben&Jerry (price 3,85). How do I reclaim my 4 euros?
Very satisfied with the delivered food. Food has exactly the temperature it should have. The portion of fries added to the burger was more than good. Burger was very tasteful. I would just suggest to add a bit more of sauce. But finally I strongly recommend food from this restaurant !
Les burgers sont delicieux, les emballages sont bien cote dechets.
Not worth the money. It all had a weird taste. Burger patties are not properly made.
Ordered a Mountain Double, but one of the hamburgers was charred black and very bitter. Inedible. Also, the onion rings are really calamar rings. Delivery a bit late, but understandable at lunch time. Potatoes were good.
Very generous burgers and extremely quick delivery.
J'ai commandé déjà 2 fois. Et les deux fois, j'ai eu un excellent service. Hamburgers vraiment goûteux. Je recommande.
Excellent en tout point !! Le service a été super rapide, les parts sont bien servies, les burgers vraiment goûtus, les potatoes maison sont une tuerie... Et tout ça pour pas si cher comparé aux autres resto à burgers ! Ils m'ont même envoyé une 10aine de mayonnaises en plus après que j'ai laissé un petit message de désespoir en commentaire de ma commande. Seul point à améliorer peut-être : la variété dans les desserts :) Je recommande sans hésitation et j'y reviendrai plutôt deux fois qu'une.