Kohinoor
2, Avenue Berchem, L-1231 Luxembourg (Luxembourg)
(42)

Attention!
This restaurant is temporarily closed, you can make an order anyway for a following date or time.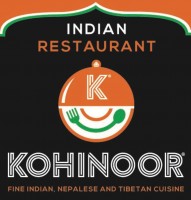 Kohinoor
+352 49 18 69
2, Avenue Berchem, L-1231 Luxembourg (Luxembourg)
Indian
Tibetan
Delivery times
| | |
| --- | --- |
| Monday: | Closed |
| Tuesday: | 11:15-14:00 18:00-21:45 |
| Wednesday: | 11:15-14:00 18:00-21:45 |
| Thursday: | 11:15-14:00 18:00-21:45 |
| Friday: | 11:15-14:00 18:00-21:45 |
| Saturday: | 12:00-14:00 18:00-21:45 |
| Sunday: | 12:00-14:00 |
Users' reviews
Mean of the reviews
(42)
Delicious food and excellent service (arrived at the hour I had asked and got two lassis to replace the one I ordered and which wasn't available anymore - thank you :) )
Comme toujours … délicieux Grand merci Paul
Very good food - definitely worth a try. The vindaloo was the standout
Best curry taste in Luxembourg.
Très bon le plat, arrivé vite et bonne présentation. Grande quantité, j'en ai eu pour 2 plats complets alors que je mange beaucoup d'habitude.
Très satisfait après cette première commande (plats du jour). Livrée 15mn avant l'heure prévue, tout est arrivé bien chaud. Plats du jour servi dans un plateau avec compartiments, bons légumes en accompagnement en plus du riz + petits morceaux de naan.
Very good, warm and fresh
Délicieux...plats bien chauds...service rapide et impeccable..merci
Excellent! Will def order again 😊
The food is great as always, however the delivery guy kept the drinks on the floor in his car, and the drinks were very dirty (please let me know where I can send you a photo). Also, the food arrived cold
Das Tagesmenü ist gut, reichhaltig und preiswert. Lieferung kam schneller als angekündigt. Gericht hatte noch indische Note .
Livraison rapide. Bonne portions. Mon plat Scampi Tikka Massala très léger et riche en saveurs. Une douzaine de scampis, bref, excellent plat. Naan copieux et respecté le commentaire ajouté. Je recommanderai, c est sûr 👌🏼
IMPECCABLE, Bons repas, bonne communication, arrangeant ... Des achats Wedely comme on aimerait plus souvent
IMPECCABLE, Bons repas, bonne communication, arrangeant ... Des achats Wedely comme on aimerait plus souvent
Very good. We enjoyed the Chicken Lollipop.
Tasty and reasonably priced. Recommended and will order again
Alright but nothing more.
Livré à l'heure. Bon repas
Ordered several times already, recommended!
It was a little late but to be expected in this time of heavy demand
Très bien, On aurait aimé un peu plus épicé.
Chicken Kadhai and Dal makhani were really good. Chicken tikka masala was tasteless.
Very good Indian, the cheese naan is one of the best I ever had! Just a small advice: it is not marked whether a dish is hot or not...
Wéi emmer sinn ech net enttäuscht vum Iessen bei dëssem Inder! Super lecker!!
The food was excellent. What really impressed me was the owner - the Wedely delivery person picked up the order from the restaurant but 'disappeared'. The restaurant's owner noticed (in their system I guess) that the order was never delivered, called me and informed me they would issue a second order for free. They added some extra beer as well in the order. Excellent customer service + food!
Delivery on time, friendly driver. The food was tasty.
I could not feel any ginger in my ginger/garlic paneer. Instead I had a lot of spinach, that was not mentioned in the dish description, it seems I was simply delivered with the wrong dish, which was very mild and missing spices. Other friends were satisfied.
Absolutely fabulous - everything we ordered was sensational (Chicken Tikka, Chicken Kadai, naan, baji). Portions are generous and the delivery was prompt and friendly. Great place, great food.
Naan and curry were both delicious!!