Sushi Royal
5 Rue Alphonse Weicker, L-2721 Luxembourg (Luxembourg)
(27)

Attention!
This restaurant is temporarily closed, you can make an order anyway for a following date or time.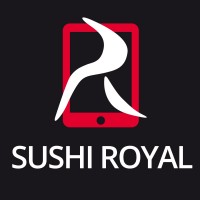 Sushi Royal
+352 26 00 89 88
5 Rue Alphonse Weicker, L-2721 Luxembourg (Luxembourg)
Japanese
Sushi
PROMOTION only for WeDely !
When the amount of one order to:

25.00€—49.00€ free 1 BIÈRE JAPONAISE ASHAI 330 ml.

50.00€—99.00€ free 1 SAKÉ JAPONAISE 180 ml.

100.00€—124.00€ free 1 VINS BLANCS CHARDONNAY 750 ml.

125.00€—149.00€ free 1 VINS BLANCS CHARDONNAY 750 ml + 1 BIÈRE JAPONAISE ASHAI 330 ml.

Delivery times
| | |
| --- | --- |
| Monday: | 11:00-20:30 |
| Tuesday: | 11:00-20:30 |
| Wednesday: | 11:00-20:30 |
| Thursday: | 11:00-20:30 |
| Friday: | 11:00-20:30 |
| Saturday: | 12:00-20:30 |
| Sunday: | Closed |
Users' reviews
Mean of the reviews
(27)
Le Thon n'étais plus bon il était noir et avait un gout de pourrie Dommage
we had sushi fro thelunch menu. It was delicious. Also liked the prawn crackers, salad, soup and fruit salad which was included.
nice and speedy and the prawn crackers and fruit salad thrown in as extras were a nice touch :)
Great price-to-quality trade-off! I even got fruit salad and a beer for free! I'm more than happy with my order!
toujours satisfaits après plusieurs commandes !
Tout était parfait merci pour le Sacké
The food was good but the starter was missing. I gave them a call and they said it's Wedely's fault so they wouldn't offer any replacement.
Love their sushi and also love the little fruit salad and shrimp crisps that they add to the order. Thank you! (Also thanks for the beer, but I am not a beer drinker, would opt out of it if I could.)
Solo enviaron 1 cerveza. 😔 Pero delicioso.
Great service, fast and good quality.
Amazing food and super fast service. We recommend the yakitori plate and the gyozas. For those who eat fish, I heard the Plate nr. 4 is very good with fresh salmon that tastes excellent.
Tout comme demandé et livré en temps prévu
👍🏻👍🏻👍🏻👍🏻👍🏻👍🏻👍🏻 Excellente nourriture. 😍 Vous avez besoin d'un emballage pour prendre soin de la planète. 😔 Merci. 💃🏼
Best sushi in Luxembourg. Prove me wrong. :-)
Missed to deliver the drinks :/
Super fresh and tasty. Loved the extras that came as a surprise. Will absolutely order again. Also the best price for what you get on WeDely!
Very fresh, very good and very nice little extras :)
I loved it! It was amazing!
Livraison rapide et livreur agréable. Très satisfaite de ma commande : produits frais et bons.