Ukulele
Drinks & Thai Food
57, Rue de la Tour Jacob, L-1831 Luxembourg (Luxembourg)
(123)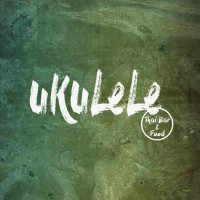 Ukulele
+352 26 43 09 17
57, Rue de la Tour Jacob, L-1831 Luxembourg (Luxembourg)
Asian
Thai
Delivery times
| | |
| --- | --- |
| Monday: | Closed |
| Tuesday: | 11:45-13:45 19:00-21:45 |
| Wednesday: | 11:45-13:45 19:00-21:45 |
| Thursday: | 11:45-13:45 19:00-21:45 |
| Friday: | 11:45-13:45 19:00-21:45 |
| Saturday: | 18:30-21:45 |
| Sunday: | 12:00-13:45 18:30-21:30 |
Users' reviews
Mean of the reviews
(123)
The food was spicy, but I ordered not spicy one…
Ordered vegetarian dumplings and green curry. Dumplings were absolutely soggy and bland. Green curry lacked flavour as well.
The food quality is very good but quantity is very disappointing
As good in delivery than in the restaurant
Bon restaurant. Devraient travailler les sauces
Ukulele: 5/5 comme d'habitude mais attente de 2h
Decent noodles but the shrimp dish tastes like soap, uneatable.
Good flavour - correct, but the red curry could've used more coconut milk. Rather oily and lacking a rich flavour.
I am really disappointed with this order. It cost me a total of 24 euros for a very small box of a Pad Thai Noodles. The box was so small and the quantity inside was so less it was not at all fair in comparison to the price it costs. Also the pad Thai noodles was completely different. Normally pad Thai noodles aren't made with the noodles that I got. I kindly request you to look into this matter and kindly refund me the amount. I'm really disappointed with this order and the quantity. Kind Regards
Food was good and a lot of quantity. For the dumplings, I found them dry. Also, please keep chicken and shrimp separate. They do not marry well together in a dumpling.
Best masaman and pad thai in town
Le poulet aux noix de cajou est un très chouette plat : poulet frit, quelques petits légumes et bonne quantité de riz.
Plat très bon, mais ma commnde a été incomplète, j'ai commandé un Pad Thai beef avec des shrimps en Extra, on m'a facturé mais il n'y en avait pas dans mon plat!
nourriture vraiment excellente, livreur très sympathique, par contre la livraison a eu beaucoup de retard par rapport à l'horaire indiqué.
Food was delivered on time, but the pad Thai I ordered was very dry
Always delicious. Never disappointed.