Ukulele
Drinks & Thai Food
57, Rue de la Tour Jacob, L-1831 Luxembourg (Luxembourg)
(54)

Attention!
This restaurant is temporarily closed, you can make an order anyway for a following date or time.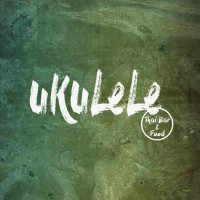 Ukulele
+352 621 393 146
57, Rue de la Tour Jacob, L-1831 Luxembourg (Luxembourg)
Asian
Thai
Delivery times
| | |
| --- | --- |
| Monday: | Closed |
| Tuesday: | Closed |
| Wednesday: | 18:00-20:45 |
| Thursday: | 18:00-20:45 |
| Friday: | 18:00-21:45 |
| Saturday: | 18:00-21:45 |
| Sunday: | 18:00-20:45 |
Users' reviews
Mean of the reviews
(54)
I love Ukulele. I enjoy every dish apart from pad thai. Somehow I didn't enjoy it.
Very tasty Pad Thai, as always! 🤩 Thanks!
Why do I have to pay extra for sauces?
Good food and fast but overpriced.
We ordered a red curry and a panang curry, but we only got 2 identical dishes. Maybe it was only a mistake, but anyways, I was expecting more condiments.
Good as always, but without the cashew chicken on the menu, I cannot make any more orders :(
Disappointing. Not the same quality it used to be.
very nice. bit expensive for the portions
Always the best place for thai food!!
The best Thai place in Lux! Absolutely fantastic food each time we order!!
Fast delivery. Green curry was great but the red curry was not. Asked for both Thai spicy but they were very mild.
Curry panang très crémeux, lourd (trop de lait de coco?) et peu épicé comme annoncé mais aussi pauvre en saveurs (on ne perçoit que le curry rouge et rien d'autre, à part l'aspect crémeux et lourd), poulet à la citronnelle pané (très/trop gras?) à première vue peu appétissant, au goût gras et aigre-doux mais surtout doux, bref très (trop?) gras et sucré. Légumes pour certains croquants à souhait, pour d'autres surcuits. Riz collant très (trop?) cuit également. Plutôt très (trop?) décevant pour le prix ... Pas franchement asiatique, disons asiatique à la mode européenne, même si je ne suis pas un connaisseur ... En tout cas tout sauf des plats légers d'été, malheureusement ...
This one came recommended and did not disappoint. Tasty food, large portions. To be repeated.
Superbe Thai, qualité au top, on adore!
The food is good but pricey for the portion.
Probably the best Thai menu in town
The food was great but I was disappointed because the restaurant forgot to include the Coke Zero I ordered and paid for...Next time please be careful to make sure that everything is included!
Délicieux comme d'habitude
Delicious pad Thai and quick delivery
Delivery on time and the food was delicious! Thank you!
The cashew tofu I ordered had ZERO cashews in it. The taste changed to what I remember from my visits to the restaurant.
Love Ukulele! Great memories of working in Clausen
I ordered for the first time from this Restaurant, the food arrived on time still very hot and absolutely delicious.
Excellent food at a reasonable price, the Green Curry is particularly great.
freshly made, tastes good - will order again
Food arrived piping hot and well-packaged without excess wrapping. Spring rolls were still crunchy and really tasty. My pad Thai was delicious- not super fishy (thank you!!), nice big lime wedge and perfect tofu. Big portion- I have enough for lunch tomorrow!
Very nice Thai restaurant
The food arrived quickly and was decent but they didn't give us everything we ordered. It was missing the drinks we ordered.
restaurant forgot the drink
Very good taste and big portions
Very good food, fast delivery!
Very tasty and good sized portion
Chicken curry was really good !