Jing Do
55, Route de Thionville, L-2611 Luxembourg (Luxembourg)
(57)

Attention!
This restaurant is temporarily closed, you can make an order anyway for a following date or time.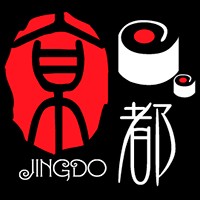 Jing Do
+352 48 21 60
55, Route de Thionville, L-2611 Luxembourg (Luxembourg)
Japanese
Thai
Chinese
Sushi
Delivery times
| | |
| --- | --- |
| Monday: | Closed |
| Tuesday: | 11:00-14:00 17:30-22:00 |
| Wednesday: | 11:00-14:00 17:30-22:00 |
| Thursday: | 11:00-14:00 17:30-22:00 |
| Friday: | 11:00-14:00 17:30-22:00 |
| Saturday: | 11:00-14:00 17:30-22:00 |
| Sunday: | 11:00-14:00 17:30-22:00 |
Users' reviews
Mean of the reviews
(57)
Food was delicious, delivery was on time and pricing seems reasonable.
"on a vu mieux pour moins cher" ordered 2 different plates, ginger not fresh, tuna looked like it had been lying on the rice for a while. very small makis order came 40 minutes too late
Very precise. Ahead of schedule. Perfect food ( brochettes and noodles)
not as savoury as expected
Excellent comme toujours !
Great food and great service!
Excellent comme toujours : à recommander.
Excellent comme toujours, définitivement mon restaurant chinois préféré!
Entretemps mon restaurant chinois prefere. Bonne qualite et toujours dans les delais.
Très bon et +/- dans les délais
La livraison a été très rapide, le suivi est parfait et le repas délicieux. Merci !
livré plus vite que promis et le plat était de bonne qualité
Really good & fresh Sushi, quick delivery
Commander 19:00 heures commande reçue à 22:15 heures
poulet speciale maison top!
Order arrived 2 hours late, food wasn't good.
Livraison pris plus de 30min! Livreur Cliquer sur L'application comme livre alors qu'il est que arrive que 15min après! Commande n'était plus chaude , que tiede
je n'ai pas été livré !!!!
Very average on the cashew chicken, miso soup ok
1h30 pour être livré, froid, pas très bon .. Dommage la carte avait l'air alléchante.
Good japanese restaurant!
Good sushi delivered on time
En comparaison du meme plat commandé dans un autre restaurant. commande complete, chaude, deja preparé et non en version DIY. Livraison rapide, livreuse courtoise. Ca change des dernieres commandes passées sur Wedely
Canard de Pékin toujours très bon.
30 minutes lateness for a pre-ordered meal, however the food was good. Never ever for delivery.
WEDELY REPLY: La livraison est gérée par le restaurant n'utilisant pas le service de livraison WeDely
Très bon et délai de livraison rapide
WE didn't get any food, and it's written here it is delivered.