Jing Do
55, Route de Thionville, L-2611 Luxembourg (Luxembourg)
(105)

Attention!
This restaurant is temporarily closed, you can make an order anyway for a following date or time.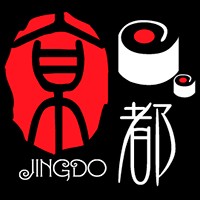 Jing Do
+352 48 21 60
55, Route de Thionville, L-2611 Luxembourg (Luxembourg)
Japanese
Thai
Chinese
Sushi
Delivery times
| | |
| --- | --- |
| Monday: | Closed |
| Tuesday: | 11:00-14:00 17:30-22:00 |
| Wednesday: | 11:00-14:00 17:30-22:00 |
| Thursday: | 11:00-14:00 17:30-22:00 |
| Friday: | 11:00-14:00 17:30-22:00 |
| Saturday: | 11:00-14:00 17:30-22:00 |
| Sunday: | 11:00-14:00 17:30-22:00 |
Users' reviews
Mean of the reviews
(105)
Même si par 8 la taille des makis est ridicule. Par exemple les crevettes/mangue: soit il y avait un minuscule bout de crevette ou un bout de mangue mais pas les deux. Sushis très petits également. Petits et sans saveur nous ne commanderons plus chez vous ! De plus il était indiqué 40 minutes d'attente nous avons eu notre commande plus d'une heure après. A éviter !!!
Food was good and tasty, but delivery was one hour late…
Very poor quality of service and food! The menus were VERY small, of very poor quality and WAY overpriced. The delivery took 1h and a half and it was disgusting.
Way to expensive in regard to the quality of the product. Just another overpriced sushi place
J'ai commandé nouilles sauté au bœuf , j'ai reçu nouilles sauté au poulet ..
Excelent food. No mistakes. Recommended 10/10
Depuis le temps la qualité a diminué. Les boulettes sont souvent mal cuites. Je suis déçu alors que j'ai aimé en manger pendant bcp d'années
By far the best chinese around the city. From the portions to the quality of the food, we order here pretty often and it's always really good:) My favourite dish is the "Nouilles sautées au beouf" really recommend that one 👍🏻 Even the sushis are very good We live in Fentange so delivery does not take too long. All in all, my favourite chinese. Easy 5 ⭐️
Price / quality not good Will not order again
Mauvaise qualité/prix Tres peu de nourriture
instead of soja salmon avocado we got soja salmon rolls nems, very bad! delivered to late
schnelle Lieferung, sehr gutes essen
Grand merci Nous nous sommes régalés Paul
Je n'ai pas pu suivre mon livreur en temps et en heure sur le site, car livrer avant l'heure. Et dommage 3 nem's porc 6€.
Jong do always delivers very swiftly, are kind and their food is a very solid good. I order on a réglait basis
…top (also the tiramisu!)
…très bon, comme toujours (aussi le tiramisu)!
La friture de calamar plain de huil ,et le scampi sel et poivre,aussi je suis resté mal ,sushi est comme si comme ça