McDonald's - Place d'Armes
2, Rue de la Poste, L-2346 Luxembourg (Luxembourg)
(80)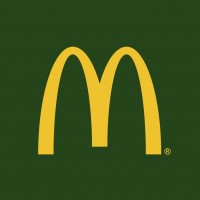 McDonald's - Place d'Armes
+352 26 27 02 63
2, Rue de la Poste, L-2346 Luxembourg (Luxembourg)
American
Burgers
Fast-Food
Delivery times
| | |
| --- | --- |
| Monday: | 11:30-21:45 |
| Tuesday: | 11:00-21:45 |
| Wednesday: | 11:00-21:45 |
| Thursday: | 11:00-21:45 |
| Friday: | 11:00-21:45 |
| Saturday: | 12:00-21:45 |
| Sunday: | 12:00-21:30 |
Users' reviews
Mean of the reviews
(80)
Schnell an problemlos Liwwerung :)
Le Manger n'était plus chaud enplus de nouveau il manquait qqch. et ce n'est pas la première fois. Incapable de réaliser une commande plus de 45€ Cette fois si Il manquait: 1x Big Mac pour le prix de 5,95€ et un grand boisson 500ml. Après avoir téléphoné ils m'ont dit regardez ça avec Wedely.....
Mauvaise boisson, mauvaise sauce
The delivery was missing the chicken mcnuggets, which We paid for.
1. L'outil de suivi de la livraison ne fonctionne pas car j'imagine que le livreur a bippé la commande seulement une fois en bas de chez moi. Cet outil est pratique et me permet généralement d'estimer quand le livreur arrivera une fois qu'il est indiqué "la commande a été confiée au livreur". 2. Il manquait une frite dans la livraison :o(
Naja...3 Saucen und 1 Hamburger TS Royal haben gefehlt und wir haben Pommes Frites anstatt Gitterkartoffeln erhalten. War nicht so top :-(
Order was not complete once it was delivered, it was missing Clubhouse Burger, so one of the kids had to share with the rest, and everybody had to give of a fraction of their food. We managed, but not what we expected.
très bien et livraison bien avant les délais
Not the good french fries, missing a sandwich and a drink on a 50€ order. Not acceptable..
Alles schnell und problemlos geklappt👌
Le manger était bien chaud mais comme presque toujours il manquait qqch. dans la commade. À partir de 50,00€ il y a toujours un soucis de compléter une commande comme il faut. Il manquait und 1x Glace, 1x Big-Mac, Sauces...
Le mangé était chaud mais par contre a chaque fois que je commande un dessert je dois leurs retéléphoner car ils l'oublient
Pas recu de moyonnaise (bien reprise sur la commande) ni de serviettes...
One burger was missing from my order. I phoned them, and the lady was very nice on the phone (only therefore the 2 stars I give now). After I hang up the phone, realized that the sauce was also missing for the nuggets, but I did not take the time to phone them again... They have sent the missing burger ~15mins after the phone conversation. I have ordered from McDonalds Strassen already, and compared to that, the fries were cold and not fresh. Not a good experience, I will order from Strassen than from the City Centre in the future.
Livraison rapide, livreur agréable et professionnel. site web simple d'utilisation et bon suivie de la commande. Je recommande!
Wurde alles geliefert nur war es bestellt für 13h bekamm es um 12:30 wird alles kalt sein um 13h
Commande livrée dans les temps et qui correspondait à notre demande
One of the two drinks was missing and the sauces did not correspond at all to what was chosen
Livraison à temps et efficace, personnel de livraison très sympathique. Commande incomplète : manque un cheeseburger... le reste est ok
Fast and was warm still when delivered.
The food arrived fresh and warm. The delivery was on time and everything was in order. Definitely going to order again! :)
Ottimo come sempre il mcdonlad!
Quick and safe distance with delivery
Livraison et commande ultra rapide! Par contre il manquait les curly Fries!