Tommy's Box
Best box in town
12, Rue Fort Bourbon, L-1249 Luxembourg (Luxembourg)
(37)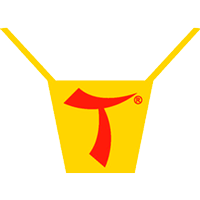 Tommy's Box
+352 26 12 31 53
12, Rue Fort Bourbon, L-1249 Luxembourg (Luxembourg)
Asian
Thai
Delivery times
| | |
| --- | --- |
| Monday: | 11:30-14:30 |
| Tuesday: | 11:30-21:30 |
| Wednesday: | 11:30-21:30 |
| Thursday: | 11:30-21:45 |
| Friday: | 11:30-21:00 |
| Saturday: | 11:30-21:00 |
| Sunday: | 12:15-21:30 |
Users' reviews
Mean of the reviews
(37)
Commande complète, plat savoureux. Je crois cependant que les détails des menus sont erronés concernant les accompagnements mais c'est bon quand même
Bon rapport qualité/prix mais cuisine un peu grasse
-1 star because I had a very little amount of cashew nuts in my classic imperial meal
NOT DELIVERED, DRIVER COULD NOT FIND PLACE EVEN THOUGH I WAS STANDING OUTSIDE AND WAVING AT HIM, HE JUST IGNORED ME AND TURNED AROUND AND DROVE AWAY. SO MUCH FOR A SERVICE
Wer hier bestellt und im Voraus bezahlt ist zwar sein Geld los, bekommt dafür aber nicht unbedingt etwas geliefert, zumindest nicht in einem Zeitrahmen wo man noch etwas damit anfangen könnte. Dieses Mal habe ich rein gar nichts bekommen für 23€. So etwas würde man sich in Luxemburg eigentlich nicht erwarten.
Le temps de livraison a été respecté. Les deux rice boxes n'étaient pas très chaudes mais faciles à réchauffer au micro-ondes. Le poulet caramélisé et le poulet crispy étaient très bons...
Très bon mais pas trop chaud à la livraison
Food arrived very fast and still hot. Quality was good. Definitely would order again.
Fast, Good, Efficient for a quick lunch in the office
sauf la livraison qui est un peu longue, tout est ok
Gutt Präisser a gutt Iessen! Tipptopp.
schnell, freundlich und mann wird satt was will man mehr
Commande rapide et très bon plats ! J'aime =)
Best Asian fast food in town!
Good food, good service, nothing to add
Food was really nice and large portion, the delivery was fast. Just one little problem, that we did not get the sauces at all.
amazingly delicious and fast delivery! I highly recommend it and will definitely order again!!
Food was ok and very greasy
This used to be my favorite restaurant (food is really great), but they've now made a mistake with my special order 3 times in a row.
Food was excellent! Also the delivery person was so kind even when i forgot to put my doorbell name on the order. Big thanks
Déçus... Plats minuscules. Dans le menu comme entrée on reçoit 1 nem. Le poulet était dur. Rien à voir avec cuisine thaïlandaise.... 1ère et dernière fois....
This place is great, thank you Tommy's box team. George
Excellent, thank you Tommy's box! George
Great food, wish they included bubble tea on the order online page.
Comme toujours livraison rapide et délicieux
Wie immer super schnell und lecker
We've ordered a couple of times from Tommy's box and it has been delicious every time. The nems are fantastic and so are the noodle dishes and the caramel chicken. The portions look small at first, but they are actually more than sufficient. We highly recommend Tommy's box!
T-Chicken caramélisé Menu était excellent!
Rien à dire pour la livraison ni pour la qualité du manger tout était parfait!