Sushi Daily
Cuisine japonaise et sushis
219, Route d'Esch, L-1471 Luxembourg (Luxembourg)
(46)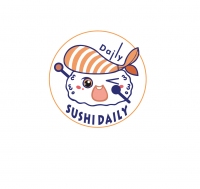 Sushi Daily
+352 26 48 01 83
219, Route d'Esch, L-1471 Luxembourg (Luxembourg)
Japanese
Thai
Chinese
Sushi
Delivery times
| | |
| --- | --- |
| Monday: | 11:00-14:30 17:30-22:15 |
| Tuesday: | 11:00-14:30 17:30-22:15 |
| Wednesday: | 11:00-14:30 17:30-22:15 |
| Thursday: | 11:00-14:30 17:30-22:15 |
| Friday: | 11:00-14:30 17:30-22:15 |
| Saturday: | 11:00-14:30 17:30-22:15 |
| Sunday: | 17:30-22:15 |
Users' reviews
Mean of the reviews
(46)
My new favorite sushi place! <3 The portions are really big and the sushi is extremely tasty and fresh! The packaging is tip top with all the sides. And extra points because finally the sushi is delivered in paper boxes and not in the plastic ones that cannot be recycled! Well done! :-)
My favourite takeaway - I won't go anywhere else!
Freshest sushi in the area
Always yummy! Highly recommend.
Udon sautées are too oily. Takes away from the dish and could be prevented.
Yummy food delivered directly to my doorstep! Highly recommend.
Very friendly, fast, and efficient. Food was real tasty, mochis were still frozen, quality-price relation was good.
Really good and fresh fish ❤️ top
Fast, and a lot of food for the price.
On time delivery and nice food!
On time delivery and nice food!
On time delivery and nice food!
On time delivery and nice food!
On time delivery and nice food!
Très bon sushi et livraison rapide, je recommande!
I've never seen a dryer lamb in my whole life. Rice was ok.
The delivery was delayed and the food sucked, we ordered sushi, gross, we ordered spring rolls, not even eatable! I don't recommend to anyone
Very bad. I liked to order from Ninja House previously but the quality has decreased significantly. I always order "Riz Sauté Poulet" and lately the amount of Chicken in it has been ridiculous. I used to get lots and lots of Chicken but for the last couple orders the Chicken has been almost non existent. I never ran out of Chicken before finishing my Rice but now there is none left before I am even halfway through! Very poor behaviour and unprofessional for a Restaurant
Service honteux du restaurant ! Plus de 2h pour être livrés alors que sur le site notre commande était indiquée livrée. Dommage car le repas était de qualité.
Retard de livraison de 65 minutes Noté que ça était livrée à 11:40h mais réception de la livraison à 12:16h Après avoir téléphoné au restaurant à 12:02 ils disent que c'est que la faute au site wedely.
Le manger était bon mais retard de livraison de 35 minutes
Terrible. The food arrived 3 hours late and the sushi was warm and the hot food was cold. Hadn't been separated and clearly been in someone's car for 3hrs.
Fast delivery. Good food.