Sushi Daily
Cuisine japonaise et sushis
219, Route d'Esch, L-1471 Luxembourg (Luxembourg)
(89)

Attention!
This restaurant is temporarily closed, you can make an order anyway for a following date or time.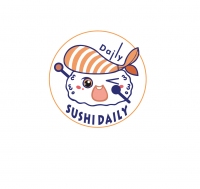 Sushi Daily
+352 26 48 01 83
219, Route d'Esch, L-1471 Luxembourg (Luxembourg)
Japanese
Thai
Chinese
Sushi
Delivery times
| | |
| --- | --- |
| Monday: | 10:45-14:30 17:30-22:30 |
| Tuesday: | 10:45-14:30 17:30-22:30 |
| Wednesday: | 10:45-14:30 17:30-22:30 |
| Thursday: | 10:45-14:30 17:30-22:30 |
| Friday: | 10:45-14:30 17:30-22:30 |
| Saturday: | 10:45-14:30 17:30-22:30 |
| Sunday: | 17:30-22:30 |
Users' reviews
Mean of the reviews
(89)
Very yummy and a clean execution!
Amazing! Fast delivery, great taste ! thanks for a delicious dinner! Best sushi-restaurant in Luxembourg
Parfait livraison très rapide et concernant le livreur au top !!!!
Sushi was good as always but delivery took more than 2h. In the application it was marked as delivered 30 minutes before the real delivery. No information about the delay. The application was showing till the end 50-60 minutes approximately time of the delivery. I am highly disappointed.
Very good quality, amazing quality/price
Very generous portions and pretty presentation. Would order again and recommend.
Great food and great customer service. I ordered just before the restaurant was closing and they prepared my order in record time. I had the scampi legumes Thai and it was full of flavour and nicely presented. There was something missing from my order which I noticed when it was delivered and told the delivery girl. Someone from the restaurant was at my door with it in less than 10 minutes - with a smile and an apology. It was the first time I have ordered from them and I was really impressed.
Everything was tasty, price is ok. Would order again.
Order was not delivered. No one called me either. Unacceptable
Always good, consistent and timely! I ordered close to the last delivery and most restaurants would have rejected the order. They accepted and fulfilled the order even though it caused them to work late! Worked beyond their hours and delivered with same good quality and friendly service!!!
Generous portions, authentic and well-prepared. Highly recommend the thai curries and the fried udon ! Arrived quickly and fresh.
Great food and presentation! Fast delivery.
Really good food and service
Delivery times and cooking times vary. Not truthful when advertising delivery time. Had to wait an extremely long time for food - longer than the estimate they gave.
Good food but took 2.5 hours to deliver. Not recommended if hungry.
Je n'ai pas recu ma commande!!
Super top! Magnifique présentation et qualité.