Sushi Daily
Cuisine japonaise et sushis
219, Route d'Esch, L-1471 Luxembourg (Luxembourg)
(125)

Attention!
This restaurant is temporarily closed, you can make an order anyway for a following date or time.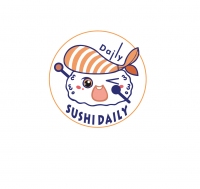 Sushi Daily
+352 26 48 01 83
219, Route d'Esch, L-1471 Luxembourg (Luxembourg)
Japanese
Thai
Chinese
Sushi
Delivery times
| | |
| --- | --- |
| Monday: | 10:45-14:30 17:30-22:30 |
| Tuesday: | Closed |
| Wednesday: | 10:45-14:30 17:30-22:30 |
| Thursday: | 10:45-14:30 17:30-22:30 |
| Friday: | 10:45-14:30 17:30-22:30 |
| Saturday: | 10:45-14:30 17:30-22:30 |
| Sunday: | 10:45-14:30 17:30-22:30 |
Users' reviews
Mean of the reviews
(125)
The sushi were great as always. However, delivery took way too long. The order was placed at 18:13 and was showing delivery time of 50-60minutes. The order was delivered at 19:45 which took more than 90 minutes!
Delicious + good quality and quick delivery
Nice sushi, delivery to city center takes 30 mins.
Nous commandons souvent, c est toujours excellent. Aujourd'hui une salade avait été oubliée dans la commande, le restaurant est revenu la livrer. Excellent service également. A recommander
The food is good but had to wait 40minutes longer then requested it to be here and the app says that it has been delivered even tho it wasn't
Nous sommes un peu déçus... la livraison a été ultra rapide, peut-être un peu trop... les sushis ne tenaient pas en forme car roulés trop rapidement, et nous avons eu des nigiri avocat au lieu de anguille. Personnellement je préfère attendre un peu plus longtemps et avoir plus de qualité.
Votre colis a été pris en charge par notre réseau
Very good, packed mostly in paper, and very nice delivery. Recommend :)
Perfect sushi dish for two people!
I wait for my order for one and half hour and didn't received it . WHERE IS MY ORDER ?
Good sushi but 90min to deliver! Against 45min announced.
Always very good food and delivery service
Très très bon incroyable, je recommande.
Délicieux. En revanche les livraisons sont toujours très en retard
all good as usual. thank you!!!
Big quantities for the price, but big part is made of what looks like over boiled rice for risotto rather than proper Japanese rice. Recommended only for people that want to be filled with something that resembles sushi.
cette fois-ci, nous sommes un peu déçus... le plat a été livré sans riz, et tout était tiède, même le potage.
thank you for the good quality sushi, which is rare in Luxembourg please keep on! good luck with your business
Très bon et de bonnes portions
Great service and amazing food!
Very yummy and a clean execution!