Sushi Lovers
35, Avenue de la Liberté, L-1931 Luxembourg (Luxembourg)
(31)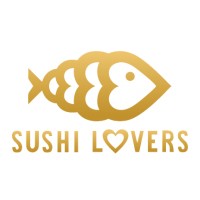 Sushi Lovers
+352 26 54 01 88
35, Avenue de la Liberté, L-1931 Luxembourg (Luxembourg)
Japanese
Sushi
Delivery times
| | |
| --- | --- |
| Monday: | 11:30-14:00 18:00-21:45 |
| Tuesday: | 11:30-14:00 18:00-21:45 |
| Wednesday: | 11:30-14:00 18:00-21:45 |
| Thursday: | 12:00-14:00 18:00-21:45 |
| Friday: | 12:00-14:00 18:00-21:45 |
| Saturday: | 12:00-14:00 18:00-21:45 |
| Sunday: | 12:00-14:00 18:00-21:30 |
Users' reviews
Mean of the reviews
(31)
The food was quite good, loved the spring rolls but the 70 min delivery time was a bit long.
Conforme mais manquais un peu de poisson... trop de riz
Good sushis but disappointed on the "Tulipes". For 7 euros, it indicated 1 piece so we expected one big item. However what came in was a group of 3 rolls -so more than 2 euros each roll, which is extremely expensive. Nothing different from the classic salmon rolls apart from the topping, so the price does not seem justified.
Très bons sushi, et livraison assez rapide.
Loved the sushi and noodles
Ben c'était bon sauf que ça ne correspondait pas à ma commande. Du saumon à la place du thon etc... Donc plutôt déçu mais je tiens à préciser que c'était bon tout de même.
Good sushi but not enough soja sauce. And would be nice if possible to choose salty or sweet soja sauce.
Le kimchi était immangeable et il n'y avait pas de gingembre ni de wasabi pour accompagner les sushis et mais....dommage
La salade de Kimchi n'était pas aussi pimentée qu'elle le devrait - c'est la seule critique.
Sushis + makis + salades + californian rols + soupes - tout est délicieux.
Top sushi! Délivrés on time. We had a blast
Fresh products, good choices even for vegetarians, the sauce for the cabbage salad is a little too sweet to what I am accustomed too so for that reason I will probably not order it next time. Delivery service is good and nothing to complain about. Thank you!
Excellent sushi and salads
Le service de livraison le plus rapide au Luxembourg.. Très bon sushi 🍣
Good price/quality ratio. Fast delivery. Salmon Sashimi is on point. Sometimes they give you one sauce with the Japanese dumpings, other times two - keeps things interesting.
Sehr lecker und sehr empfehlenswert!
super nice sushi, super nice deliveryboy!!!! will order again
Livraison express - Quantité super - Sauces sucrée/salée baguette et nécessaire - Qualité du menu impeccable - ravie pour un 1er essai - à refaire
Very good sushi and sashimi, fast delivery. Great!