Sushi Lovers
35, Avenue de la Liberté, L-1931 Luxembourg (Luxembourg)
(66)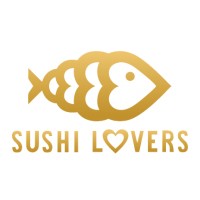 Sushi Lovers
+352 26 54 01 88
35, Avenue de la Liberté, L-1931 Luxembourg (Luxembourg)
Japanese
Sushi
Delivery times
| | |
| --- | --- |
| Monday: | 11:00-14:00 18:00-21:45 |
| Tuesday: | 11:00-14:00 18:00-21:45 |
| Wednesday: | 11:00-14:00 18:00-21:45 |
| Thursday: | 11:00-14:00 18:00-21:45 |
| Friday: | 11:00-14:00 18:00-21:45 |
| Saturday: | 12:00-14:00 18:00-21:45 |
| Sunday: | 12:00-14:00 18:00-21:30 |
Users' reviews
Mean of the reviews
(66)
Sushi are clearly below average. There are better places for ordering sushi.
Best sushi in town and awesome service. Always fast delivery :-)
I was very disappointed.. the rice was super hard and not vinegar rice. I didn't even taste the salmon and it was not fresh at all. the order was already put on consignment 10 minutes after I ordered.. I ordered 24 sushis and they were not made FRESH. you can taste the difference between freshly made sushi and ''old'' sushi. do not recommend
Super quick and delicious as always. Thank you!
Excellent as always - I order from here all the time!
Delicious sushi. Everything was in the box and it arrived quickly. They included both salty and sweet soy sauce and plenty of ginger and wasabi too. Thank you.
On time delivery and nice food!
On time delivery and nice food!
On time delivery and nice food!
Très bien assez rapide. Rien a dire
The problem when you have a delivery is that if they deliver the wrong food there isn't much you can do about it! As is the case this evening. It is a shame because what they have sent is very good. But it has put me off ordering from them again.
Hi Sushi Lovers, unfortunately today the order was very disappointing. I am a big fan especially of your sashimi and today the chunks were thick and difficult to swallow. Nevertheless, the delivery was very quick and impeccable.
Great sushis!! I will reorder again!!
Wow, fantastic food as always, love this place !
Wow, fantastic food as always, love this place !
Wow, fantastic food as always, love this place !
Very tasty as usual, will definitely order from here again !
Sticks were missing. The chirachi has very thin sashimi and the rice was not with vinager (or it didn't felt like it). Also, i was expecting the canbage salad to be nature, not with a white sauce. Not my best sushi place so far.
The food was absolutely delicious. Will definitely be ordering again !
Speacial requested that this is a 2 person order and give an extra wasabi and ginger but received less wasabi , Ginger and one set of chopsticks ! Definitely not ordering again!
Très bien, les sushis sont généreux et les ingrédients utilisés (poissons, fromages, légumes, etc) sont frais et de bonne qualité. Bravo
The sushi was fantastic! Just finished it and wishing I had 10 more pieces.
Génial, comme chaque fois
very good. missing some sweet saulce
très bon restaurant, les sushi sont très très bon (seul hic et pour cela pas 5 étoiles : attente trop longue)
Vraiment Excellent, rien a dir!
good sushi, delivery on time
Super bon, trés bonne qualité de saumon. Rapide, grand choix.
Really good sushi and it's super affordable
The food was quite good, loved the spring rolls but the 70 min delivery time was a bit long.
Conforme mais manquais un peu de poisson... trop de riz
Good sushis but disappointed on the "Tulipes". For 7 euros, it indicated 1 piece so we expected one big item. However what came in was a group of 3 rolls -so more than 2 euros each roll, which is extremely expensive. Nothing different from the classic salmon rolls apart from the topping, so the price does not seem justified.
Très bons sushi, et livraison assez rapide.
Loved the sushi and noodles
Ben c'était bon sauf que ça ne correspondait pas à ma commande. Du saumon à la place du thon etc... Donc plutôt déçu mais je tiens à préciser que c'était bon tout de même.