Sherpa
Specialities Tibetanes et Nepalesis
3, place St. Pierre et Paul, L-2334 Luxembourg (Luxembourg)
(27)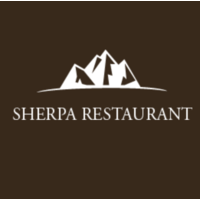 Sherpa
+352 29 99 64
3, place St. Pierre et Paul, L-2334 Luxembourg (Luxembourg)
Nepalese
Tibetan
Vous dégusterez une cuisine indienne, népalaise et tibétaine.
Pour ceux qui ne connaissent pas la cuisine népalaise et tibétaine, sachez qu'elle est tout de même très proche de l'indienne. Le Sherpa est une bonne adresse pour sa qualité culinaire. Le choix de la carte est volontairement limité mais suffisamment large pour satisfaire les goûts divers. Enfin, sa décoration soignée est originale et singulière

Delivery times
| | |
| --- | --- |
| Monday: | 12:00-14:00 18:30-21:45 |
| Tuesday: | 12:00-14:00 18:30-21:45 |
| Wednesday: | 12:00-14:00 18:30-21:45 |
| Thursday: | 12:00-14:00 18:30-21:45 |
| Friday: | 12:00-14:00 18:30-21:45 |
| Saturday: | 12:00-14:00 18:30-21:45 |
| Sunday: | Closed |
Users' reviews
Mean of the reviews
(27)
The dish was amazing, but unfortunately the container wasn't closed well, so much of the souce leaked
J'adore leurs vegetables kofta au curry (notamment). Les meilleures que j'ai pu goûter !
Amazing food, very fresh and huge portions. Fast delivery. I'm pleasantly surprised and will order again
Sherpa food is delicious and fresh, always with delivery exactly on time, the best choice for a lunch or dinner
Generous portions, fresh ingredients and dare I say it, cheaper than other similar restaurants, recommended
Food in Sherpa restaurant is always delicious, prepared with fresh ingredients and super tasty. Portions are big, so I'm always happy. Delivery exactly on time, perfect communication. Really recommend this restaurant.
Great food, very friendly service!!!
Food was amazing and on time. Will definitely order again.
Delicious food, variety of vegetarian options, hot and tasty, and a very quick delivery. Thank you!
Sherpa Restaurant made my day excellent. Food was delivered very quickly, and it was hot and delicious. Portions are big and food is so tasty, with all this excellent herbs and spieces. And it's not too spicy, it's just exact. I truly recommend!
Great food with good quality rice and well packaged
Excellent food !!! The vegetarian options are phenomenal!!!!
Please change the cook, nothing to complain with the restaurant except for the taste - too much of oil (but spice is good).
Very good, love this place and their food.
Very good Nepalese food with different flavours from the classical Indian ones on offer quite often in Lux.
Pas de doute que ce sont les meilleurs dans leur cuisine !!!!
Tried first time and most of the food was fine.