Partigiano
12/14, Rue de Strasbourg, L-2560 Luxembourg (Luxembourg)
(52)

Attention!
This restaurant is temporarily closed, you can make an order anyway for a following date or time.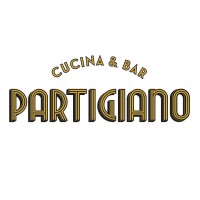 Partigiano
+352 26 19 00 33
12/14, Rue de Strasbourg, L-2560 Luxembourg (Luxembourg)
Burgers
Salads
Pizza
Delivery times
| | |
| --- | --- |
| Monday: | 11:15-21:45 |
| Tuesday: | 11:15-21:45 |
| Wednesday: | 11:15-21:45 |
| Thursday: | 11:15-21:45 |
| Friday: | 11:15-21:45 |
| Saturday: | 12:00-21:45 |
| Sunday: | 12:00-21:30 |
Users' reviews
Mean of the reviews
(52)
Awesome pizzas in a napolitan style
The filling was "missing" so I ate a blank pizza...
Iessen wei emer 1A Wier awer besser och Livraisoun mol kenen ze bewerten, well dei hätt haut keng 5 Stäeren rem verdengt....leider...
On time. Pizza is delicious.
Pizza was delicious, fresh and hot. Delivery on time.
Iessen 1A an extra Wensch gin och berücksichtegt demno emer rem:)merci
I ordered the gin package and it's just perfect!! Love u❤️
Assolutamente consigliato :)
J'avais commandé une loaded Bowl que j'appréciais beaucoup au début. C'est la deuxième fois que la patate douce n'est pas présente alors que pourtant annoncée. Aujourd'hui, à la place une tonne de salade verte et des betteraves « pour combler ». L'équilibre n'y était pas du tout. C'est cher payé pour une salade. Déçue aussi par la qualité du pain qui vient avec. Aujourd'hui, tout dur en plus. Je veux bien soutenir votre restaurant, mais là c'est du foutage de gueule pour le prix payé pour ce plat.
Very good pizzas, although they arrive a bit cold and humid.
Amazing food and excellent service!
Sehr leckere Pizza! pünktlich!
Excellent as always . Potions are great and taste fantastic
30 min des temps supplémentaire demandé pour la livraison et pizzas arrivées froides. 30 min extra delivery time requested and the pizzas were cold.
good pizza but when the order arrived it was cold
Partigiano really cares about customer satisfaction. Not only have they the best napolitain pizza in town (to me), they have those attentions that make a great service: a gentle note in the box, a free dessert, compréhension on the phone when there is an issue with the delivery...
Fast delivery and tasty pizza
Iessen tiptop Leider ass den Deckel opgefuer bei der Liwwerung sou dass Saachen zum deel an der Tuur louchen....schued...(do kann den Restaurant awer naicht dofier)
Pizza arrivée froide. mais bonne
Excellent margherita pizza !
Pizza and cheesecake were simply amazing
Iessen wor gud, leider huet Liwwraisoun 30min ze laang gedauert well den Chauffer op der falscher Plaatz wor an net ungeruff huet.
Tiptop, emer rem, an eng riesen Portioun bei den Nuddlen:)
Very good pizza, fast delivery
Excellent doughy pizza, new topping combinations (parma ham and pear) of good quality. Dessert Pizza was a blast. Wish they had a few more pizza recipes.
great flavour of food. portion is decent, would be great if the main dish portion can be slightly larger!
Excellent pizza, splendid Salad (Sweet Capra) received extra buns and a lovely message on the inside of the pizza box. First-rate.
Pizzas are just amazing (all of them), definitely the best thing on the menu.
On time, excellent pizza!
Pros: yo hands down, this restaurant is the bomb. Try the homemade tiramisu, that piece is dope af :-) Cons: I am getting super fat love. MH
Excellent Burrata starter (which is huge and can easily be shared between a few people) and fantastic pizzas. We had a Diavola, which was my favourite, and a Tonno & Cipolla. The latter didn't have a tomato base so just bear that in mind when ordering... was still delicious though!
Commandé la pizza Buffala, très bonne et bien garnie ! J'aurais aimé une pâte à pizza plus fine mais c'est une préférence très personnelle. Très sympa le petit mot laissé à l'intérieur de la boîte.
good pizza, very thin and tasty
La Loaded Bowl est juste une tuerie!!! J'adore!!!
Salades agréables, pizzas bonnes mais plutôt froides
Absolutely PERFECT. The order (big, approx. 100 EUR) came extremely fast. The packaging is excellent and in practical bags. The portions are BIG and the pasta fresh. Extra points for including parmigiana cheese. The salad was fresh and big portion (especially the cheese which is mostly where others put just a little) Finally, the drinks (coca cola) were priced reasonably. Congratulations, you are probably the best restaurant delivering in Luxembourg. Highly recommended..
Delicious pizzas Bianca and Capocollo and very fast delivery. Thank You very much!