Partigiano
12/14, Rue de Strasbourg, L-2560 Luxembourg (Luxembourg)
(255)

Attention!
This restaurant is temporarily closed, you can make an order anyway for a following date or time.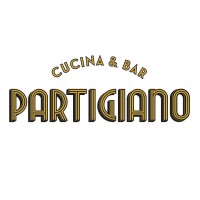 Partigiano
+352 26 19 00 33
12/14, Rue de Strasbourg, L-2560 Luxembourg (Luxembourg)
Desserts
Salads
Pasta
Pizza
Delivery times
| | |
| --- | --- |
| Monday: | 11:15-21:45 |
| Tuesday: | 11:15-21:45 |
| Wednesday: | 11:15-21:45 |
| Thursday: | 11:15-21:45 |
| Friday: | 11:15-21:45 |
| Saturday: | 12:00-21:45 |
| Sunday: | 12:00-21:30 |
Users' reviews
Mean of the reviews
(255)
My husband and I have always loved Partigiano but lately have been very disappointed by the quality. Their prices have gone up, but the pizzas are getting smaller. On top of that, this time the Sofia pizza we ordered, which is supposed to have juicy grilled zucchini pieces had overly fried, almost burnt, zucchini slices and not much zucchini cream. Both of our pizzas arrived cold as well. It's a shame.
very nice each and every time!
Ordered a mortadella pizza, taste and presentation were good, but I literally crunched down on a couple of pistachio shells… not great… nearly took out my teeth
YUM YUM YUM. Excellent pizza
It depends on the days, sometimes the food is really good and sometimes it is not so. Maybe its not the same cooker.
I did not receive the spicy sauce like I asked
Not good! Way too much cheese, raw bottom and pizza arrived cold.
je recommande les spaghettis vongole, par contre la salade avec les petites bêtes vertes ... pas top, à revoir le lavage de salade, dommage
Amazing pizzas best in Luxembourg
Jamais été déçu. Pour ceux qui se plaignent des pizzas froides, il est indiqué sur la boîte qu'il faut la réchauffer avant de la consommer.
Good food. Can recommend pizza with honey
Good pizza. It's better if eaten at the restaurant doesn't get cold
J ai reçu le vitello tonatto sans aucune sauce, donc purement des fines tranches de veau. Pas terrible à ce prix là
Super good inventive veggie pizzas! The dough was amazing.
Amazing pizza for delivery, this restaurant is top!
Pizza was real good as always. But we did not get dressing for the salad…
Bon même si ce n'est pas toujours pareil le rendu.