Partigiano
12/14, Rue de Strasbourg, L-2560 Luxembourg (Luxembourg)
(92)

Attention!
This restaurant is temporarily closed, you can make an order anyway for a following date or time.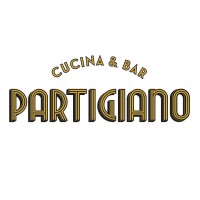 Partigiano
+352 691 708 930
12/14, Rue de Strasbourg, L-2560 Luxembourg (Luxembourg)
Burgers
Salads
Pizza
Delivery times
| | |
| --- | --- |
| Monday: | 11:15-21:30 |
| Tuesday: | 11:15-21:30 |
| Wednesday: | 11:15-21:30 |
| Thursday: | 11:15-21:30 |
| Friday: | 11:15-21:30 |
| Saturday: | 12:00-21:30 |
| Sunday: | 12:00-21:30 |
Users' reviews
Mean of the reviews
(92)
No drinks arrived despite being ordered and paid for.
Normally great, this time the pizza arrived very cold :(
Délai de livraison trop important par rapport à la distance. Le repas était tiède à la livraison. Fort dommage car le plat était très bon.
Part of the order is missing. One hour after I called twice for the remaining items, still did not receive anything. No compensation or refund was offered.
Excellent food and swift delivery.
Nice pizza but arrived always cold
Pizza arrived cold. Had to reheat. Flavour was nice but wouldn't order delivery again.
There was a mistake in the delivery order and I was offered a new pizza and a burrata. I love partigiano and the pizzas. Still forgot the hot sauce packets. 😅 My choice for pizza always.
We didn't get our buffala and burrata although we paid for it 5+ 6 euros. Won't order again for sure.
Pizza aux truffes beaucoup trop chère. 50% des 2 pizzas était rien que de la croûte. Le milieu était si fin qu'il était collé au carton. J'ai déjà souvent été chercher moi même des pizzas chez eux et elles étaient toujours délicieuses d'ou ma grande déception pour cette pizza à 28€ tout de même🤨
Their food is fantastic! Fresh different and soooo tasty worth every cent!
We ordered a "Zingara" but this has not been delivered
Les pizzas étaient bonnes, les seuls problème c'est qu'il manquait le supplément burrata (facturé 5 euro) et La livraison s'est faite en 1h40.
Top pizzas avec ingrédients de qualité ! Aujourd'hui j'ai osé prendre pour la première fois celle au thon et oignons rouges. Un délice!!! Livraison rapide et livreur très sympa 🙂
Ordered a pizza Capocollo, unfortunately it was missing one of the main ingredients (artichokes). The rest was ok and good as usual
There was a small hiccup with the delivery, but both Wedely and the restaurant did their best to fix it. The food itself is amazing and the price is pretty reasonable given the quality of ingredients used. We ordered a wide variety of dishes (burratta, lobster roll, antipasti, dumplings) and all of them tasted great. The portion size is also quite generous, so we had to put some food in the fridge and we'll finish it tomorrow :)
Sehr leckere Pizza! Die Nudeln (Sauce) waren etwas kalt aber dafür kann keiner..
I'm somehow disappointed because I've always loved their pizzas and pasta :( The pizza was completely cold and the mozzarella on it was literally hard like if the pizza was made 3 hours before my order. The pizza nutella was burned and the bottom of it was also hard too. It was not really ''good'' ... sadly
Manger très bon ! Comme il faut ! livraison ok.
Ordered a pizza with extra olives, didn't come with. I would like a reimbursement
délicieuse pizza à la truffe!
It was another order. All good.
Delicious food. I can only recommend this restaurant :)
3rd time to order, and everything is so tasty every time !
Lecker an net ze deier. Mir bestellen all Woch :)
Salade toujours très bonne. Livraison ponctuelle, mais toujours pas de boisson. J'enlève une étoile pour ce deuxième oubli consécutif.
Amazing pizza, delivery sometimes takes longer but it's worth it!
Amazing pizza, highly recommended!
Salade copieuse et très bonne ! Je n'ai pas rappelé le resto, mais manquait ma boisson. Livraison plutôt rapide.
Awesome pizzas in a napolitan style
The filling was "missing" so I ate a blank pizza...
Iessen wei emer 1A Wier awer besser och Livraisoun mol kenen ze bewerten, well dei hätt haut keng 5 Stäeren rem verdengt....leider...
On time. Pizza is delicious.