Partigiano
12/14, Rue de Strasbourg, L-2560 Luxembourg (Luxembourg)
(141)

Attention!
This restaurant is temporarily closed, you can make an order anyway for a following date or time.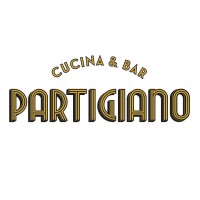 Partigiano
+352 691 309 014
12/14, Rue de Strasbourg, L-2560 Luxembourg (Luxembourg)
Burgers
Salads
Pizza
Delivery times
| | |
| --- | --- |
| Monday: | 11:15-21:30 |
| Tuesday: | 11:15-21:30 |
| Wednesday: | 11:15-21:30 |
| Thursday: | 11:15-21:30 |
| Friday: | 11:15-21:30 |
| Saturday: | 12:00-21:30 |
| Sunday: | 12:00-21:30 |
Users' reviews
Mean of the reviews
(141)
Great Service - Fantastic food simple real great taste this is exactly how food need to be delivered I can only recommend as an Italian that this restaurant make your dreams come true Highly recommended !!!!!
d'habitude, pas de problèmes mais cette fois les 2 pizzas étaient froides...(alors qu'on habite à 5minutes du restaurant) un peu déçue..
Ayant choisi une carbonara a l'italienne je m'attendais à ce que le pecorino donne de la saveur aux pâtes alors qu'elles étaient extrêmement sèches! dommage!
Best place to order pizzas in Rue de Strasbourg, beats competition fair and square.
Très bonnes pizzas- à recommander
Partigiano is probably one of my favourite "low-key" restaurants! The meat is very nicely cooked and of great quality and the pizza is delicious.
Nice service, nice Pizza :)
I used to order your pizza several times, always delicious, only a little cold today.
Super pizza et burger Enfin un restaurant, qui prend en considération les commentaires Top!! À recommander
The paste of the pizza did not look bad, but below it was completely burned (the color was black) making it impossible for me to finish it all.
Ordered the Donald Duck , quite disappointing for the price, Burger was very good
The best pizza in Luxembourg!
Delicious and creative four cheese pizza!
Pizzas très très bonnes mais livrées froides. Dommage.
Très bonne pizza, la meilleure que j'ai mangé au Luxembourg.
One of the best pizzas in Lux!
The food was nice, however it was an issue that I asked for a delivery for a specific time, and the food arrived half an hour before it. It was a matter of luck that I was already home.
Pizza is really good! All of them actually! And they write cute messages inside the box
Pizza crue. Pâtes bonnes!
Sehr lecker, sehr groß!! Toller Teig!! Leider etwas kühl.
Very nice Food, delivered at hotel :)
A l'heure avec la livraison, Pizza super bonne! Livreur très poli. Merci
Best italian resto in Lux!
The pizza from Partigiano is one of the best Italian pizzas you will find in Luxembourg. Unfortunately my calzone was not fully cooked so part of the dough and filling was not good for eating, they were probably managing many orders at the same time. Still 3 stars cause their pizza is amazing!
Très bonne et service execellent
Amazing pizza! And the note in the box was so nice. Thank you!
1er commande chez Partigiano et ce ne sera pas la dernière : petit message friendly à l'intérieur des boites et des pizzas à tomber !
Great food, delivered fast! Excellent Carbonara! Great to see extended opening hours rather than the usual 11-14 and 18-21
La loaded bowl était très bonne
Pizza here is really good!!!!! Almost the original napolitan receipt! They should improve quality of toppings, like olives, salame, mushrooms, etc. They are a bit chip which ruined the final taste. Additionally they could be more careful when they deliver the pizza as it was a bit cold. I would suggest to use aluminum paper, it would help to keep the pizza warm.
Their pizzas are really good.
Delivery was good. There we only two one set of fork and knife for two meals.
Love the lobster roll and pizzas, amazing packaging.