56, Montee de la Petrusse, L-2327 Luxembourg (Luxembourg)
(65)

Attention!
This restaurant is temporarily closed, you can make an order anyway for a following date or time.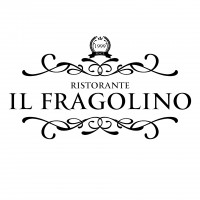 Il Fragolino
+352 26480267
56, Montee de la Petrusse, L-2327 Luxembourg (Luxembourg)
Italian
Pasta
Pizza
Depuis 1999 nous sommes une adresse a savourer une cuisine italienne
avec ses parfums et ses saveurs méditerranéenne dans un cadre retro
modern sur deux étages avec 4 salles différentes, une veranda et 2
terrasses avec vue sur la vieille ville.

Delivery times
| | |
| --- | --- |
| Monday: | 11:30-14:00 18:30-21:30 |
| Tuesday: | 11:30-14:00 18:30-21:30 |
| Wednesday: | 11:30-14:00 18:30-21:30 |
| Thursday: | 11:30-14:00 18:30-21:30 |
| Friday: | 11:30-14:00 18:30-21:45 |
| Saturday: | 18:30-21:45 |
| Sunday: | Closed |
Users' reviews
Mean of the reviews
(65)
sur la carte il y a écris que dans le tris de gnocchi il y a gnocchi pesto. par contre dans ma portion il n'y avait pas de pesto....
Very tasty, the food arrived warm and respected the expected delivery time.
i like this place, the food could be salted more though
Nous avons bien aimé. Plats arrivés dans le temps et chaud.
cannelonis et lasagnes fades, sans sauce. pas de viande hächée mais une sorte de paté gris. livraison a pris beaucoup plus de temps qu'indiqué. Statut livré indiqué 30 minutes avant la réelle livraison.
The cook must be madly inn love because the food (calcone) was wwwaaayyyyy too salty.
pas de Gout et pizza 4 fromage triste en fromage...
Delivered incomplete order and refused to come to the door
Ordered 3 pizzas - salami, 4 stagioni, and prosciutto funghi. Pizza is way below average. Not worth it.
Great food, although had a problem with delivery – the app said delivered when it still wasn't, had to call so that they'd come back
La pizza est super-bonne mais malheureusement arrive froide (ou tiède) 5 fois sur 7.
The food was decent, but they delivered a wrong order. Disappointing experience overall.
Pizzas arrived a bit before the planned time, hot & they were very tasty !
Alles excellent wei emmer !
Très bon 😋😋😋 Livraison rapide et efficace ☺️
Ma commande n'est pas livrée pourtant mon compte indique qu'elle l'a été! J'attends toujours ma commande, c'est la première fois que cela se passe ainsi sur Wedely.
SO good. Scampis, veg, rice, all perfectly cooked, can't wait to have again!
les plats sont bons, mais ils ne livrent jamais à l'heure indiquée, ce qui est embêtant lorsqu'on a qu'1 h de pause déjeuner! on attends souvent plus de 20minutes en plus, du coup on hésite toujours à commander... dommage!
Order was supposed to arrive 19:40 we are 20:11 and still no sign
I ordered pizza but it did not arrive. I was very hungry after a tough working week however this restaurant did not provide us with any food. We are still hungry at home. Nothing more than one star.
D`abbord j´avais commandé le trio di gnocchi et j`ai recu le trio di ravioli. Puis je trouvais que c´était une portion vraiment petite - pour 16 euro on pouvait peut-etre s`attendre à plus. Ma mère avait commandé une escalope de veau milanese - elle était ok mais vraiment pas exceptionelle. On total, je trouve que les 42 euros payées n`étaient pas en relation avec la qualité des repas.
Ed hued alles gutt geklappt. Daat eenzescht wat just schued as, as datt Pizza kaal wa wéi se ukomm as :-( .
Die Lieferung hat etwas länger gedauert als angekündigt. Die Pizza war okay, leider nicht mehr. Das Carpaccio war enttäuschend. Es war zu wenig Käse und es fehlten die Pommes.
Very good food. Fast delivery
Fried fish didn't taste fresh. Small portion for the price.
Excellente cuisine ! Les pizzas merveilleux ! Au top