Manzoku
JAPANESE SOUL FOOD
7, Rue de Bitbourg, L-1273 Luxembourg (Luxembourg)
(24)

Attention!
This restaurant is temporarily closed, you can make an order anyway for a following date or time.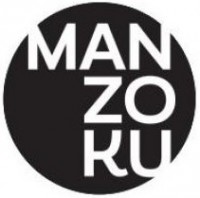 Manzoku
+352 661 878 746
7, Rue de Bitbourg, L-1273 Luxembourg (Luxembourg)
Japanese
Ramen
MANZOKU provides Japanese soul food products that warm the heart and mind. Our first mission is to bring fresh Ramen to Luxembourg and beyond. Japanese Ramen, a humble yet deeply satisfying dish, is made up of 3 base components: soup broth, noodles, and toppings. Served piping hot, mouth-watering heart-warming Japanese craft Ramen, becomes the ultimate comfort food.
Our noodles are handcrafted in Luxembourg, according to Japanese methods, such as using Kansui (which makes them actually a Ramen noodle) and our soup bases are imported from Japan to ensure authentic flavours. Taste the difference of our fresh Ramen noodles.
We offer three different types of Ramen, according to the main regions of Japan, with some variations on the toppings. From Hokkaido in the north, try the thick and chewy Sapporo noodles with a robust, spicy Miso broth; from central Honshu, slurp wholesome Tokyo noodles with a light and more delicate soy-based Shoyu broth; and from Kyushu in the west, savour the firm and thin Hakata noodles with a creamy Tonkotsu-like 'unami' broth.
Enjoy Happiness in a Bowl :)
Delivery times
| | |
| --- | --- |
| Monday: | 12:00-13:00 18:00-20:30 |
| Tuesday: | 12:00-13:00 18:00-20:30 |
| Wednesday: | 12:00-13:00 18:00-20:30 |
| Thursday: | 12:00-13:00 18:00-20:30 |
| Friday: | 12:00-13:00 18:00-20:30 |
| Saturday: | 18:00-20:30 |
| Sunday: | Closed |
Users' reviews
Mean of the reviews
(24)
Consistently great, delicious ramen, quite fast preparation times
Food ok, but it would be nice to receive the WHOLE order... and if there is a problem there ist even no chance to reach someone by phone or so. Was definitely our last order here.
The idea to deliver base with noodles and broth separately, to mix and heat them at home, is clever and allows to eat noodles with perfect consistency at a nice warm temperature. We will definitely order again!
Disappointed. We were expecting fresh homemade Ramen but they served industrial Ramen. You have to heat it in the microwave. Too expensive for what it is..
Absolutely adore their Ramen! Real japan taste in Luxembourg
delicious ramen, perfect for winter weather
I love ramen and finally we have a proper address in Luxembourg. Everything is full of flavour and fresh. Vegan options too, so awesome. My only remark for improvement would be to add appetisers to the menu and maybe some sake and Japanese beer
Order was never delivered despite being marked as delivered.
Commande pas livrée ! J'essaye d'appeler le numéro donné mais sans succès
The ramen is very good! I highly recommend the aubergine and mushrooms one - a real delight! Will be definitely ordering again!
Their ramen is nailed, with fresh ingredients and the broth lives up to Japanese standards.
One of my favourite take aways. Great broth. Would have loved a more balanced ration of ramen noodles over toppings. Or, alternatively, the option to add more veggies or other toppings to the ramen bowl.
Surprisingly amazing ramen! Very authentic flavor and ingredients! And Saturday is the only day that your store is open to the public? Want to have the Ramen on site. By the way, I ordered two Chia Puddings with Mango but only received one, which is the only small pity. Can I get reimbursement?
It was delivered very quick!
Ramen was perfect! Will order again. Thanks!
Excellent food!! The mochi was delicious.
AMAZING FOOD! Wow. Excellent taste, very good broth, just perfect spicy (I hate spicy food, this is just a tiny bit spicy from the ginger), extremely good home made noodles, very good quality chicken, also tasty. So good quality you could actually eat the chicken and vegetables by themselves, then the noodles by themselves, and the soup by itself! Together, they are superb. Wow, thanks!!! Even very good packaging! Arrived perfect temperature. Amazing!