Manzoku
JAPANESE SOUL FOOD
7, Rue de Bitbourg, L-1273 Luxembourg (Luxembourg)
(7)

Attention!
This restaurant is temporarily closed, you can make an order anyway for a following date or time.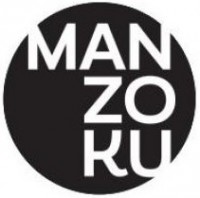 Manzoku
+352 661 103 020
7, Rue de Bitbourg, L-1273 Luxembourg (Luxembourg)
Japanese
Ramen
MANZOKU provides Japanese soul food products that warm the heart and mind. Our first mission is to bring fresh Ramen to Luxembourg and beyond. Japanese Ramen, a humble yet deeply satisfying dish, is made up of 3 base components: soup broth, noodles, and toppings. Served piping hot, mouth-watering heart-warming Japanese craft Ramen, becomes the ultimate comfort food.
Our noodles are handcrafted in Luxembourg, according to Japanese methods, such as using Kansui (which makes them actually a Ramen noodle) and our soup bases are imported from Japan to ensure authentic flavours. Taste the difference of our fresh Ramen noodles.
We offer three different types of Ramen, according to the main regions of Japan, with some variations on the toppings. From Hokkaido in the north, try the thick and chewy Sapporo noodles with a robust, spicy Miso broth; from central Honshu, slurp wholesome Tokyo noodles with a light and more delicate soy-based Shoyu broth; and from Kyushu in the west, savour the firm and thin Hakata noodles with a creamy Tonkotsu-like 'unami' broth.
Enjoy Happiness in a Bowl :)
Delivery times
| | |
| --- | --- |
| Monday: | 11:30-14:00 |
| Tuesday: | 11:30-14:00 18:00-21:30 |
| Wednesday: | 11:30-14:00 18:00-21:30 |
| Thursday: | 11:30-14:00 18:00-21:30 |
| Friday: | 11:30-14:00 18:00-21:30 |
| Saturday: | 18:00-21:30 |
| Sunday: | 18:00-21:30 |
Users' reviews
Mean of the reviews
(7)
It was delivered very quick!
Ramen was perfect! Will order again. Thanks!
Excellent food!! The mochi was delicious.
AMAZING FOOD! Wow. Excellent taste, very good broth, just perfect spicy (I hate spicy food, this is just a tiny bit spicy from the ginger), extremely good home made noodles, very good quality chicken, also tasty. So good quality you could actually eat the chicken and vegetables by themselves, then the noodles by themselves, and the soup by itself! Together, they are superb. Wow, thanks!!! Even very good packaging! Arrived perfect temperature. Amazing!