Harlem Burger
7, Rue de Bitbourg, L-1273 Luxembourg (Luxembourg)
(25)

Attention!
This restaurant is temporarily closed, you can make an order anyway for a following date or time.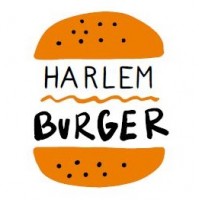 Harlem Burger
+352 20 33 27 2
7, Rue de Bitbourg, L-1273 Luxembourg (Luxembourg)
Burgers
Delivery times
| | |
| --- | --- |
| Monday: | 11:00-13:00 |
| Tuesday: | 11:00-13:00 |
| Wednesday: | 11:00-13:00 |
| Thursday: | 11:00-13:00 |
| Friday: | 11:00-13:00 |
| Saturday: | Closed |
| Sunday: | Closed |
Users' reviews
Mean of the reviews
(25)
My food didn't come i need someone to explain me
J'avais commandé un burger foie gras mais il n'était plus disponible J'ai quand même été satisfaite du petit mot et des choses en plus dans ma commande Merci beaucoup
Quick delivery, super nice delivery guy, and tasty food. All good, thank you
Tortilla was very cold as if it was simply taken out of the refrigerator
Très deçu, la commande était 30 min de retard, pour une route sur Google Maps qui prend même pas 5min. Donc la commande était déjà froide. A mon avis le burger (The harlem) était trop sec et même brûlé (omelette). De plus fausse commande, à la place des sweet potatoes, on a reçu qch d'autres. Après reclamation, on a reçu une code de remise (un étoile +) Quand-même même, personellement je ne le recommende pas!
Delicious burgers! I'll be ordering from them again for sure.
Food was good but very late delivery and thus cold
Burgers were of course a bit cold, but I guess it's expected when you get them delivered. They were sooo delicious! Sweet potato fries too.
excellent - comme toujours
Roasted terryiaki chicken is amazing!!! And also the burger is very good. Delivery is good as well.
The quality of the burger is excellent!! Good bread, meat, onions, bacon... BUT! We ordered one of the burger's meat well cooked and it was almost raw... :(
Attende très longue et ce sont trompe sur les frites
Tout était froid, il y a fallu qu'on réchauffe tout. Sinon les burgers étaient pas mals.
Good burgers. The potato wedges seemed to be air-fried and not deep-fried, but come with a quite nice relish-mayo.
Fantastic burger. Made into two meals. Will order again whenever I get a hankering for a good burger.
Used oil for the french fries, could not eat more than two pieces...
Ganz gudden Burger, me hier Fritten/Süßkartoffeln missten sie anecht transporteiren dass se net mätscheg unkommen Preis ass ok
A burger place with a signature taste. Highly recommended for burger enthusiasts, who are looking for original & distinct flavors.
Great burgers! Definately worth the try!