Harlem Burger
7, Rue de Bitbourg, L-1273 Luxembourg (Luxembourg)
(14)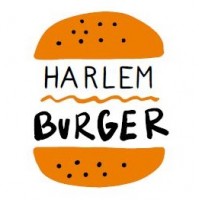 Harlem Burger
+352 20 33 272
7, Rue de Bitbourg, L-1273 Luxembourg (Luxembourg)
Burgers
Delivery times
| | |
| --- | --- |
| Monday: | 11:30-14:00 |
| Tuesday: | 11:30-14:00 18:00-21:30 |
| Wednesday: | 11:30-14:00 18:00-21:30 |
| Thursday: | 11:30-14:00 18:00-21:30 |
| Friday: | 11:30-14:00 18:00-21:30 |
| Saturday: | 18:00-21:30 |
| Sunday: | 18:00-21:30 |
Users' reviews
Mean of the reviews
(14)
Roasted terryiaki chicken is amazing!!! And also the burger is very good. Delivery is good as well.
The quality of the burger is excellent!! Good bread, meat, onions, bacon... BUT! We ordered one of the burger's meat well cooked and it was almost raw... :(
Attende très longue et ce sont trompe sur les frites
Tout était froid, il y a fallu qu'on réchauffe tout. Sinon les burgers étaient pas mals.
Good burgers. The potato wedges seemed to be air-fried and not deep-fried, but come with a quite nice relish-mayo.
Fantastic burger. Made into two meals. Will order again whenever I get a hankering for a good burger.
Used oil for the french fries, could not eat more than two pieces...
Ganz gudden Burger, me hier Fritten/Süßkartoffeln missten sie anecht transporteiren dass se net mätscheg unkommen Preis ass ok
A burger place with a signature taste. Highly recommended for burger enthusiasts, who are looking for original & distinct flavors.
Great burgers! Definately worth the try!