Notaro
149, Rue de la Tour Jacob, L-1831 Luxembourg (Luxembourg)
(91)

Attention!
This restaurant is temporarily closed, you can make an order anyway for a following date or time.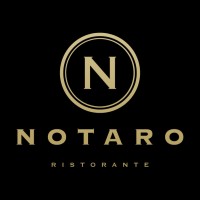 Notaro
+352 42 30 70
149, Rue de la Tour Jacob, L-1831 Luxembourg (Luxembourg)
Italian
Pasta
Pizza
Delivery times
| | |
| --- | --- |
| Monday: | Closed |
| Tuesday: | 12:00-13:45 19:00-21:45 |
| Wednesday: | 12:00-13:45 19:00-21:45 |
| Thursday: | 12:00-13:45 19:00-21:45 |
| Friday: | 12:00-13:45 19:00-21:45 |
| Saturday: | 19:00-21:45 |
| Sunday: | 12:00-13:45 18:45-21:30 |
Users' reviews
Mean of the reviews
(91)
I ordered the Parmigiana pizza (my favourite in this restaurant) and I was disappointed, as the aubergines were not thin and fried (a characteristic of their pizza) but cut into large chunks and cooked differently. As this (perhaps) may be due to the tight delivery time, I would have liked to have been informed in advance to make a different choice.
D'autres italiens sont mieux :-( plats sans émotions…
I ordered SANT'AGATA, and cannot recommend. Pizza arrived indeed very quickly (hence 2 stars and not 1). However pizza is definitely not what it is supposed to be. Looks completly not like on the presented photo, very limited ingridients… dough is good, but overally i would really not recomend.
Pizzas delivered were not sufficiently baked. The pizza without gluten (paid with a supplement) was inedible and we threw it away. I will never order here again.
Overall a good pizza. I love their Parmigiana.
I wasn't expecting this from Notaro. Really disappointed with four cheese pizza
Je n'ai pas reçu le jambon cru dans la pizza que j'avais commandé.
Livreur très sympa, merci à lui et bon courage!
Best Nutella pizza ever - the dough should be made like that for other savoury pizza
Lasagne avec beaucoup de sauce mais celle-ci quasiment sans viande et le top de la lasagne sans fromage. Bon pour garder une bonne marge pour le restaurant, un peu décevant pour le client.
Hello, If possible, please use less salt next time, as our pasty was very salty today. Thank you, Anja
Leider war die Pizza kalt und das Carpaccio ohne Salz, Pfeffer. Das Öl war leider auch enttäuschend. Daher das letzte Mal bestellt.
Pas de couverts. Pizza non coupée.
We always order lasagna and parmigiana and they are perfect. The pizzas are a bit undercooked if you do not order too many you can put them in the oven
Pizza à éviter en livraison. Cela fait plus de 10 ans que je mange dans ce restaurant. Mais là... La pire pizza que j'ai mangé de toute ma vie. Le dessous était brûlé et le dessus pas cuit... J'ai jeté les trois quarts... Dommage qu'on ne puisse pas laisser de photo.
Excellent food !!! Concerned about customer satisfaction, I highly recommend it.
Top quality. Notarino and Vegia Zena really tasty. Even the basic Margherita is outstanding.
Die Pizzen waren alle super. Danke
Delicious pizza- still piping hot when it arrived, and absolutely spot on taste. The dough was possibly the best I've ever had.
Horrible dinner! We order a pizza, a panuozzo and a tiramisu. Nothing was even slightly good. The panuozzo was hard, probably over cooked; the mozzarella seems to be old and probably not safe to eat anymore; panuozzo with porchetta and potatoes became only porchetta as they forget the potatoes. The pizza was a bit cold and the mozzarella was again strange. The tiramisu was probably done with cream instead of mascarpone and the biscuits were too wet which make everything really unpleasant to eat. We were a bit surprise as we made the same order few week back and the quality was a complete different story. A good pizzeria is supposed to keep the standard even when they are busy and make sure to use originals receipt and fresh ingredients!
I ordered a pizza, it was ok but I have to say they have downgraded their quality, they used to make really nice pizzas, the dough was much better before so as the food itself, I hope they improve