Notaro
149, Rue de la Tour Jacob, L-1831 Luxembourg (Luxembourg)
(64)

Attention!
This restaurant is temporarily closed, you can make an order anyway for a following date or time.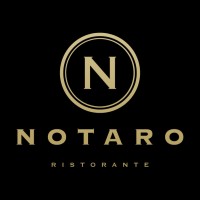 Notaro
+352 42 30 70
149, Rue de la Tour Jacob, L-1831 Luxembourg (Luxembourg)
Italian
Pasta
Pizza

Le Notaro voit accourir tout ce que le Luxembourg compte comme
amateurs de bonne cuisine italienne. Tous les  plats  y sont
savoureux, frais, cuisinés avec amour et servis généreusement. Nos
pizzas sont bien évidemment cuites au feu de bois. Une très large
gamme de vin vous est également proposée à la livraison.
 -En cas de rupture de stock sur un ingrédient, nous nous engageons à vous fournir un ingrédient de même valeur. 


Delivery times
| | |
| --- | --- |
| Monday: | Closed |
| Tuesday: | 18:00-21:00 |
| Wednesday: | 18:00-21:00 |
| Thursday: | 18:00-21:00 |
| Friday: | 11:00-13:30 18:00-21:45 |
| Saturday: | 18:00-21:30 |
| Sunday: | 18:00-21:30 |
Users' reviews
Mean of the reviews
(64)
Delicious pizza- still piping hot when it arrived, and absolutely spot on taste. The dough was possibly the best I've ever had.
Horrible dinner! We order a pizza, a panuozzo and a tiramisu. Nothing was even slightly good. The panuozzo was hard, probably over cooked; the mozzarella seems to be old and probably not safe to eat anymore; panuozzo with porchetta and potatoes became only porchetta as they forget the potatoes. The pizza was a bit cold and the mozzarella was again strange. The tiramisu was probably done with cream instead of mascarpone and the biscuits were too wet which make everything really unpleasant to eat. We were a bit surprise as we made the same order few week back and the quality was a complete different story. A good pizzeria is supposed to keep the standard even when they are busy and make sure to use originals receipt and fresh ingredients!
I ordered a pizza, it was ok but I have to say they have downgraded their quality, they used to make really nice pizzas, the dough was much better before so as the food itself, I hope they improve
I ordered a 4 formaggi pizza which was without any gorgonzola, despite gorgonzola being listed in the ingredients.
My favourite pizza in town! :)
Excellent service and pizza
Très bon, mais portion destinée à qqn qui n'as pas une grosse faim.
Tortellini was ok. Pizzas arrived soggy
Very good quality food, above the standards.
Everything went as planned.
speedy delivery and tasty pizza
The place where you can order the best pizza in town.
Delivery even before time and the food was marvellous, like always
Good food and good timing!
La pizza più buona di sempre, in compagnia di altre rarissime pizze mangiate in Italia
Mon restaurant préféré pour les pizzas à Luxembourg, elles sont délicieuses!
Pizzas arrived half-burned :-|
best pizza in Luxembourg!
Extremely nice service! Delivered very fast and the delivery man was very polite
Pizzas are great, pasta not so much.
excellent pizza one of the best in town. quality improved a lot comparing to few years ago.
Excellent as always! Many thanks
Tortellinis très bons, très goûteux, très bien accommodés. Déception pour la lasagne, de présentation inhabituelle, la sauce béchamel étant servie presque "à part" et non incorporée aux lasagnes, plutôt ordinaires du reste. Pas une réussite somme toute ...
Such a pity they don't offer the salmon pasta for delivery (or maybe they removed them from their menu altogether, I don't know). Always amazing food, both pizza and pasta!
Pizza délicieuse! Plats plein de goût! Une excellente adresse italienne à Luxembourg
Excellent restaurant italien! Livraison parfaite
Excellentes pizzas, pâte très fine, bons ingrédients
my favourite pizzas in town, and very quick
Why having option to add extra toppings when you're not goin to add them anywayS? Paying for extra topping and not getting them that's stealing for me....it's the little things...shame