Golden Chopsticks
By Mr Chen
311, Rue de Rollingergrund, L-2441 Luxembourg (Luxembourg)
(60)

Attention!
This restaurant is temporarily closed, you can make an order anyway for a following date or time.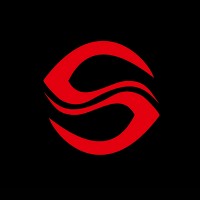 Golden Chopsticks
+352 26 38 99 32
311, Rue de Rollingergrund, L-2441 Luxembourg (Luxembourg)
Japanese
Sushi
Delivery times
| | |
| --- | --- |
| Monday: | 11:00-14:00 17:30-21:45 |
| Tuesday: | Closed |
| Wednesday: | 11:00-14:00 17:30-21:45 |
| Thursday: | 11:00-14:00 17:30-21:45 |
| Friday: | 11:00-14:00 17:30-21:45 |
| Saturday: | 12:00-14:00 17:30-21:45 |
| Sunday: | 12:00-14:00 17:30-21:30 |
Users' reviews
Mean of the reviews
(60)
Amazing best sushi so far
Sushis délicieux et poisson frais. J'ai eu 6 rolls offerts en plus de ma commande, merci!
La Coca commandé à été pas livré
One of the best takeaway sushi's l have ever had in Lux.
c'est les meilleurs sushis 👍🏻 top de top
most probably the best sushis in Luxembourg fresh food, and every time a small box of 6 sushis offered. I warmly recommend
Hands down best sushi place I've tried in Luxembourg! You can tell the dishes are made with care, very fresh and delicious! They also add free little sides to the order which complement the food, great find!
Everything great and some nice additional free offers
Best sushi for the price and value!
Rapide et très bon, je recommande =)
Another time ordering from here, yet another great choice. The sushi and nigiri is of good quality. In addition some extra free goodies were thrown in (again) which is much appreciated. Great customer service
Best takeaway sushi I've had in Luxembourg. Tried a bunch of places, this one is the best.
Terrible sushi!the worst that I eat in my all life
I often get a little extra when I get their great sushi, :) (extra drink, sushi ..)
First time ordering from them and I'll definitely order again! Food was tasty and they took it a step further, by offering some treats! Sure a nice and unexpected surprise!
Very very good. I have nothing to say but enjoy the food. They even offerd me sushi and desert.
One of the best Sushi restaurants in Luxembourg
Always great sushi and really reasonable
Suuuuper expensive for what you get.. Chirashi was good, but nothing exceptional and there wasn't a lot of fish..
The sushi inside is different from the description in the menu. We are really disappointed in this restaurant. Very small size of the sushi and super thin slice of meat on the top of the sushi. Not worth the price.
BEST Japanese food we ever ate! Very good association of savor ! Just perfect, we strongly recommend Golden Chopsticks
Very good food and very good service definitely recommend
Très bien! On recommendera!
Good quality Sushi. Some additional pleasant surprises were included. Definitely will order again.
Really great sushi and there came some nice surprises with the delivery
Excellent Service! I was gifted a beer, some shrimp chips, litchis and multiple sushis to try for free with my order!!! The sushis are very fresh and tasty. There is a nice variety to choose from with quite some innovative choices as well. We have been to the restaurant a couple of times before the restrictions and the chef is lovely and very passionate about his job. You can tell they care about their clients.
very good, fresh and tasty
Great food and amazing attitude towards clients! I have only ordered until now, so haven't yet been inside the restaurant, but I've always been delighted with my orders! The makis are delicious, they have some nice combinations that I haven't seen anywhere else and that taste absolutely fantastic, and they always send a bit extra! We've had either some more sushi/maki sent to us or a beer etc. Cannot recommend enough!
Worst sushi by far. I'm a huge sushi lover and this is not even average. First of all my order was not fulfilled. I understand that sometime products are not available but you must let either the customer pick a replacement or not charge for it. Well, I was charged and the missing products were replaced without being consulted with something else I don't even liked. On top, all the rolls that were delivered were stuffed with coriander (which I hate it). I never ever in my e tire life had to throw everything in the bin after the first bite.
Super tasty and always some extra treats! highly recommended :)
Good sushi and special lunch deals. However took out 1 star because of the heavy plastic delivery containers.
Fast delivery and really good sushi. We will order from them again
Super Essen! Guter Service! Empfehlenswert!