1 Rue Beaumont, L-1219 Luxembourg (Luxembourg)
(30)

Attention!
This restaurant is temporarily closed, you can make an order anyway for a following date or time.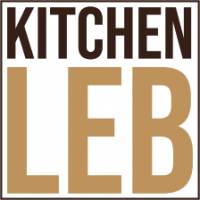 Kitchen Leb
+352 27 99 06 06
1 Rue Beaumont, L-1219 Luxembourg (Luxembourg)
Lebanese
Delivery times
| | |
| --- | --- |
| Monday: | 11:30-14:00 |
| Tuesday: | 11:30-21:30 |
| Wednesday: | 11:30-21:30 |
| Thursday: | 11:30-21:30 |
| Friday: | 11:30-21:30 |
| Saturday: | 12:00-21:30 |
| Sunday: | Closed |
Users' reviews
Mean of the reviews
(30)
Excessively expensive... For 9€, we could expect a menu, but it's really just the sandwich and it's small.
I will not order again for the below reasons: - It's overpriced for what you get, the Salade Fattouche is 9 EUR and its literally 3 spoons of very simple salad. - I ordered Baba Ghanouj and Humus and it didn't come with bread or anything else.
Does not represent one bit of lebanese food. The overpriced tabouleh (9€) was a catastrophe I couldn't eat, with NO sauce at all! The taouk sandwich was even worse: it was full of salad and tomatoes even though those ingredients should not be in this sandwich and are not even mentioned in the description on the menu!! It was wrapped in 2 huge breads which were obviously ones left on the side and not fresh ones (they were hard and cracked). Very disappointed and, coming from a person with lebanese origins, not recommended at all.
Food was great! very fresh and right on time. Portions are a very good size and very tasty.
Luxembourg Best Lebanese Food Place!
Not bad, but through the months the kebbeh hav shrunk to half the size
The portions are too small and tasteless. Fattoush only has tomatoes and lettuce which is not Fattoush. Not recommended.
Ordered Hummus over 56 EUR and for that price I expected at least some simple bread to be present as you would do in a restaurant too... sorry but that is bad service.
The food is great and improved. They have definitely upped their games based on Lebanese taste. I am pleased with it and it only best Lebanese place in Luxembourg where you cannot find other places.
We ordered a coke and it never arrived. We called the restaurant, and we were told to ask for another one next time we ordered. As we started eating, we realised that our order of Duo de Brochettes was missing as well, and that instead we got some sort of Chiche Taouk sandwich with potatoes inside. We tried calling again but they did not pick up the phone. That's a total of 10 euros we gave to the restaurant in return for NOTHING. Rating it 2 stars because the rest of the food we ordered was tasty.
Portions are small for the price
Food was pretty marginal, especially for the price.
Tiny tiny portions. Sad. Taste was okay.
Très décevant, vu les prix: les falafels étaient corrects, mais la sauce qui les accompagnaient n'avait pas de gout. Le hummus était également très très insipide. Le "pain libanais" vendu 2 euros la portion n'est en réalité que du pain "tortilla" industriel lambda et somme toute très quelconque. Je ne passerai plus de commandes ici après cette expérience.
Very tasty but TINY portions.
Excellent!!! Un Régal!!! Chiche Taouk (et tout le reste) +++
Excellent, présentation au top! Grosse bonne surprise pour les fans de libanais
Wow 🤩 one of the best meals I've ever had!!!
Loved the food, very good portions and nice staff.
Très bon. Meilleurs patisseries libanaises que j'ai mangées!
Tried the kafta, it was super!
Great food! Delicious, love the presentation, everything was warm and tasty! Bravo
Great food! Very tast and well presented! And very nice girl doing the delivery! :)
Tres bien. Bonnes portions