Chang Thai
Thai original cuisine
7 Rue Vauban, L-2663 Luxembourg (Luxembourg)
(15)

Attention!
This restaurant is temporarily closed, you can make an order anyway for a following date or time.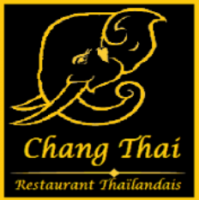 Chang Thai
+352 26 00 83 19
7 Rue Vauban, L-2663 Luxembourg (Luxembourg)
Thai
Delivery times
| | |
| --- | --- |
| Monday: | Closed |
| Tuesday: | 11:30-14:00 18:15-21:15 |
| Wednesday: | 11:30-14:00 18:00-21:15 |
| Thursday: | 11:30-14:00 18:15-21:15 |
| Friday: | 11:30-14:00 18:15-21:15 |
| Saturday: | 12:00-21:30 |
| Sunday: | 12:00-21:30 |
Users' reviews
Mean of the reviews
(15)
Plus jamais je commande ici!! horrible
Really nice takeaway. We almost didn't order because of the reviews but really wanted Thai. It was great, rice served with all mains. Very happy.
Il y avait un cheveux dans le riz , les crevettes n'étaient pas toutes décortiquées et beaucoup trop de poivre. Déçu je me commanderais plus ici
Very good food in general, the chicken sate was a bit dry, curry was delicious, delivered on time.
It was good, but the quantity was not enough for one person.
Terrible food! 0 quality ingredients! The meat ( if i can call it that) was awful. Never again
Food is ok, too small portions for the price
The food is fine, I agree the portions are tiny though.
There've been a few negative reviews here, but I can only disagree. My order was absolutely delicious!! :o)
En général, j aime encourager les bons restos par des remarques positives si elles sont justifiées. Mais dans ce cas, surtout ne pas commander les Légumes sautés. La première fois que je les ai commandés je pensais que c était un hasard, peut-être qu il ne restait plus beaucoup de légumes. Mais pour une seconde fois, je trouve à nouveau un fond de barquette de légumes cuits , tout ça pour 13,50 eur qui correspond donc normalement à un plat mais n atteint même pas 1/3 de la barquette, sauce liquide comprise !!!! Grosse déception, cela a gâché mon plaisir de me faire livre un repas.. J ai pris des photos si quelqu'un est intéressé.
Properly outrageous that the restaurant delivered the noodles on side and the soy soy with some meatballs on the other. Scandalous!
La livraison c'est bien passée et elle était rapide. J'ai été déçu par la quantité et la qualité des plats. 2 petites brochettes pour 6€ et un bouillon avec 4-5 raviolis pour 6 € c'est un peu cher. Le plat principal était ok. Dommage...