Kimchi
174, Route d'Arlon, L-8010 Strassen (Luxembourg)
(55)

Attention!
This restaurant is temporarily closed, you can make an order anyway for a following date or time.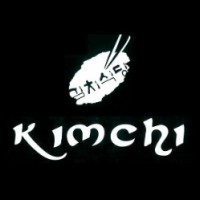 Kimchi
+352 26 31 31 61
174, Route d'Arlon, L-8010 Strassen (Luxembourg)
Japanese
Korean
Sushi
Delivery times
| | |
| --- | --- |
| Monday: | 11:00-13:45 18:00-21:30 |
| Tuesday: | Closed |
| Wednesday: | 11:00-13:45 18:00-21:30 |
| Thursday: | 11:00-13:45 18:00-21:30 |
| Friday: | 11:00-13:45 17:30-21:30 |
| Saturday: | 12:00-13:45 18:00-21:30 |
| Sunday: | 12:00-13:45 17:30-21:15 |
Users' reviews
Mean of the reviews
(55)
Perfect size of lunch box - fresh and tasty sushi, salad and fruits Quick delivery
Le Livreure : Tres gentil Service : Tout correcte
Overall the food was good, I would have given 5 stars if the order was complete, the "brochettes boeuf" were missing.
Not delivered! I want my money back!
Comme d habitude, tres bon!
Bibimbap tasted nice but the portion was very small plus the amount and the size of the slices of beef is laughable. I was hungry after eating it.
Very good sushi and sashimi, cooked part less good
Perfect quality, perfect delivery service !
The order arrived in about 1h20m. Bulgogi were very nice and full of flavour. Gambas à l'ail were big and nicely fried with lots of garlic. Nouilles sautées Japonaises with small pieces of meat (not spicy) tasted good also.
Recommended !!!!!!!!!!!!!!!!!!
I love this restaurant !!
Great service, and really tasty food. I recommande it
Nous avons eut la soupe coréenne au lieu des nouilles coréennes. Dommage
It was ok, but not great.
Top rapide et the frias bravo
Perfect timing, and great quality food as always
Tasty sushi launch boxes and fast delivery
Very good food, we loved it!!
Delicious sushi and well priced!
Delicious Korea Fried Chicken, Bibimbap, Kimchi, and Tuna Sushi. Would order again!
Food is great but delivery times are terrible. On 2 occasions the food took more than 2 hours and the wedely site showed that it was already delivered.
I was CRAVING Korean food so bad - having come from Seattle where amazing Korean food is so prevalent. Although this isn't the best Korean food I've ever had, it hit the spot and I would order again. The Bulgogi was the best thing we ordered, super flavorful. The Nouilles Coréennes au Boeuf were under seasoned and a bit bland -- had to add a bunch of Gochujang to it for flavor + spice. The Riz sauté aux Kimchi was pretty good, but again needed a bit more salt/seasoning. Overall I was satisfied -- and I'd say a 7/10 for Luxembourg Korean.
I love the food and the restaurant but they take forever to deliver the food ! When you order at 18:30 and at 20:00 the food is still not there and it says delivered ... frustrating.
Recommandé à 💯 100%, nourriture excellente et livraison efficace, rien à dire!
Fast delivery! Good food!
Flavours and cooking seemed to be in a rush! Not pleasant
delicious Bulgogi, my favourite. Big portions and healthy lunch menu.
On commande regulierement est on est toujours satisfait ! Le meilleur pour nous!