Green Olive
75, Rue de Strasbourg, L-2561 Luxembourg (Luxembourg)
(18)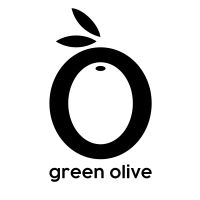 Green Olive
+352 28 99 83 29
75, Rue de Strasbourg, L-2561 Luxembourg (Luxembourg)
Vegan
Vegetarian
Oriental
Delivery times
| | |
| --- | --- |
| Monday: | 11:00-21:45 |
| Tuesday: | 11:00-21:45 |
| Wednesday: | 11:00-21:45 |
| Thursday: | 11:00-21:45 |
| Friday: | 11:00-21:45 |
| Saturday: | 12:00-21:45 |
| Sunday: | Closed |
Users' reviews
Mean of the reviews
(18)
Succulent! Je recommanderai souvent
Pay attention if you are vegan, because sometimes the dishes have egg or yogurt without being precised on the menu.
Never disappoints to order from here.
Wraps are so delicious! Thanks for the fruits as well :)
fast service and tasty food!
Amazing food in a big quantity for a little price and they respect vegan people. Great, I'll order again. - Grande quantité et bonne nourriture pour un petit prix et ils respectent les végans. Super, je commanderai à nouveau.
Salads and veggie burgers are the best I ve ever had in Luxembourg!
Il y a une erreur sur un plat: j'ai commandé 'Hummus avocado' et j'ai reçu Hummus normal. Est-ce possible de faire un geste?
Hi, the food delivered was too cold especially the veggie kofta (unless it is served cold, but I doubt). Also, the kofta came without rice...I really like your food hence I order it regularly, but this time I hope it was an exception. thanks.
Attracted by a description, I ordered Green Olive Mix ... for 2? Was it for 2? If so, how does the mix for 1 look like? I was struggling to find - following the description - hummuses (there was none), baba ghanoush (or I don't know how it looks like), grape leaves, "& more". Instead, I could find lots of not-so-fresh "bread" which in my view could have been accompanied by a dip or a ... hummus?! Potato pancake as well as broccoli pancake were too oily and the taste of this oil ... I could remember it.
Always a pleasure at the restaurant and at home!
Good quality food for a fair price. Well balanced plates.(Mix) I will definitely order there again. Please stay around... :)
Second order. Again, very good food, nicely presented, good portions... The green olive mix was not the same as the first order, which very nice as I discovered some new taste. Great job, please keep up the good work
Excellent ! J'ai pris le Green Olive Mix. Une belle découverte, beaucoup de saveur différentes, plat copieux, belle présentation... Je recommandes vivement !
Excellent food. Really enjoyed it !!!
Totally blown away by the quality of the food. Falafel, spanakopita, baba ganoush all to die for. Set to become my favourite menu in town
Middle-Eastern at its finest! Since it was my first order, I went for the Green Olive mix. The most delicious falafels, labneh, hummus I have ever had! The mini spanakopita was awesome, the pita pieces were so yummy. Fresh salads, rice, broccoli pancakes! What a beautiful and delicious presentation! Quantities are huge so that means leftover for a dinner I am looking forward to! Thanks Green Olive for a fantabulous lunch at work. Will be ordering again for sure