Green Olive
75, Rue de Strasbourg, L-2561 Luxembourg (Luxembourg)
(96)

Attention!
This restaurant is temporarily closed, you can make an order anyway for a following date or time.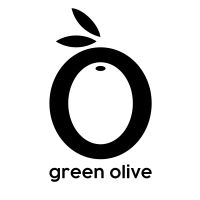 Green Olive
+352 28 99 83 29
75, Rue de Strasbourg, L-2561 Luxembourg (Luxembourg)
Vegan
Vegetarian
Oriental
Delivery times
| | |
| --- | --- |
| Monday: | 11:00-21:45 |
| Tuesday: | 11:00-21:45 |
| Wednesday: | 11:00-21:45 |
| Thursday: | 11:00-21:45 |
| Friday: | 11:00-21:45 |
| Saturday: | 12:00-21:30 |
| Sunday: | Closed |
Users' reviews
Mean of the reviews
(96)
Amazing soup and biryani and potato pancakes
Good food, very reasonable considering the price.
I have ordered Moussaka and was quite surprised by what I have received - a bowl of sliced potato, some eggplant and tomato. Definitely not what I expected. Maybe my order was switched with another, I cannot be sure.
Bonjour On m'a livré par erreur du labhnés et des deserts. Par contre comme dit au tel pas la spanako pitta donc pourrais je avoir un refund? Je peux rendre ce qui a été livré par erreur. Merci
Livraison parfaite et souriante
Un peu déçu. Le burger végétalien était délicieux mais le riz aux épinards n'était pas de qualité. Le riz était très bon mais les épinards ce sont des épinards congelés et sans goût et rien à voir avec la photo, plus d'épinards qu'autre chose. Le pain pita fourni avec l'hamburger était déballé sans aucune emballage et sur le dessus du sac, un peu manque d'hygiène je trouve.
Love the food. We order weekly. Wish the quantities of the salads were more as they are priced steep.
Bon dans l'ensemble mais déçue par la salade "Avocado", pas de gout, pas de maïs... pour 11,90 € je m'attendais à mieux... Livraison prévue pour 12h15, le restaurant à demander 10 minutes supplémentaires, nous avons été livrés à 12h45....
Le Green Olive mix est excellent!
Great salad bar, love the humous and paprika salad!
Very good authentic food. Very fair price for what you get.
I used to be a big fan but since i went a few times to the store (instead of home delivery) i'm quite irritated. Not very friendly and the last time the guy asked 18.50€ instead of 16.50€ for the Green Olive mix platter, pretending the prices increased. But they haven't.
Best food I've ordered in Luxembourg so far!
Very good food, one problem: the hummus was served without bread.. after asking they delivered it though with some extra free baklava.
Le Wrap est très bien, mais mon Hummus est arrivé sans pain ce qui est particulièrement frustrant.
The restaurant is absolutely nice but wedely was very slow.
Everything was very delicious! But the order took a little bit long, so a few of my stuff became a little soggy, but it still tasted very nice. Will order again.
Super good, positely surprised also by the dish size!
Delicious food - generous portions - I will order from them again!
Flawless delivery, in time. Excellent food.
The soup was excellent (Mung bean). I found the green olive mix a bit stale and too confused as a dish.
Very good food tastes awesome. Highly recommended.
Green Olive is the best food i've ever ordered on Wedely. Try the Green Olive Mix, it's amazing!
Everything was very delicious, but unfortunately in our order with note "vegan" in the buffet was tzaziki sauce.
Amazing food! We loved every single dish from the buffet. Great value for money, too. Will order again!
Always so fresh and tasty! Amazing potato pancakes and great portions! I just love it! One of ma favorite places for food!
I only hope they keep this level, the food is amazing. Order every week and I love it!