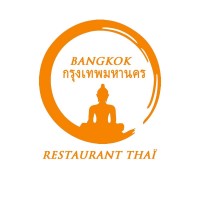 Bangkok
Restaurant Thai
33, Rue d'Esch, L-4985 (Sanem)
Attention!
This restaurant is temporarily closed, you can make an order anyway for a following date or time.
Go to the category
---
Tom Yan Kung
Potage Èpicè Aux Scampis
9.50 €
Tom Ka Gai
Potage Au Poulet Et Lait De Coco
9.00 €
Som Tam
Salade De Papaye Verte
10.50 €
Lab Gai
Salade De Poulet Au Jus De Citron, Menthe, Echalotes.
10.50 €
Yam Nueh
Salade De Boeuf Au Citron Et Piment
10.50 €
Yam Kung
Salade De Crevettes Au Citron Et Piment
10.50 €
Yam Vermicelle
Salade Aux Lègumes Et Vermicelle Au Citron Et Piment
8.50 €
Gat Steg
Petites Brochettes De Poulet
10.50 €
Nem Tod
Feuilles De Brique Au Porc Et Lègumes
8.00 €
Rouleaux De Printemps
Rouleaux Frais Farsic Avec Lègumes, Crevettes Et Poulet
8.00 €
Po Bie Dhae
Feuilles De Brique Aux Lègumes
7.50 €
Lo Nai Kai
Poulet Au Riz Gluant
10.00 €
Frog Legs
Cuisses De Grenouilles À L'ail Et Gingembre
10.00 €
Tod Man Pla
Beignets De Poisson
10.50 €
Toast Namoo
Toast De Pore Et Crabe Aux Petits Concombres
9.50 €
Bouquet Royal
Assortiment- Pour 2 Personnes
18.00 €
---
Menu A
1X Potage Au Choix
1X Entreè Au Choix
1X Plat Principal Au Choix
28.00 €
Menu B
Pour 2 Personnes
1X Poulet Au Curry (Sans Piquant)
1X Scampis Au Curry Rouge (Un Peu Piquant)
1X Boeuf Au Curry Vert (Piquant),
1X Lègumes Sautè
60.00 €
---
Som Tam
Salade De Papaye Verte
18.00 €
Lab Gai
Slade De Poulet Au Jus De Citron, Menthe, Echalotes
18.00 €
Yam Nueh
Salade De Boeuf Au Citron Et Piment
18.00 €
Yam Kung
Salade De Crevettes Au Citron Et Piment
18.00 €
Yam Vermicelle
Salade Lègumes Et Vermicelle Au Citron Et Piment
14.50 €
Frog Legs
Cuisses De Grenouilles À L'ail Et Gingembre
18.00 €
Nueh Manau
Boeuf Grillè À La Citronelle
18.00 €
Geng Kuah Wan Nueh
Bouef Au Curry Vert
17.00 €
Nueh Masaman
Jarret De Boeuf Au Curry Masaman Evc Pomme De Terre
17.00 €
Neuh Nam Tok
Boeuf Grillè Avec Une Sauce Èpicèe
18.00 €
Nueh Gapau
Boeuf Sautè Aux Basilic
18.00 €
Neuh Kachai
Boeuf Sautè Au Curry Et Lègumes Thai
18.00 €
Gang Deng Gai
Poulet Au Curry Vert
14.00 €
Panang Gai
Dès De Poulet Au Veloutè De Curry
15.00 €
Gai Mologot
Poulet Au Curry Vert Et Raisins, Coco
15.00 €
Gai Pad Med Mamuang Himapan
Poulet Aux Noix De Cajou, Champignons Et Oignons
15.00 €
Gaidakai
Poulet Sautè À La Citronelle
14.00 €
Gai Gapau
Poulet Sautè, Basilic
15.00 €
Ped Manau
Canard Sautè À La Citronelle
17.00 €
Gam Ped Yang
Canard Au Curry Rouge
17.00 €
Kung Gatiem
Scampis À L'ail
18.00 €
Kung Pau
Scampis Façon Thai
18.00 €
Mirror Kung
Crevettes Marinèes Dans L'alcool De Riz Et Gingembre
19.00 €
Kung Malogot
Scampis Au Curry Vert Et Raisins
18.00 €
Kung Gapau
Scampis Sautès Avec Basilic
18.00 €
Kung Susi
Scampis Au Curry Rouge Et Champignons
18.00 €
Pad Taleh
Fruits De Mer Sautè Au Curry Et Lègumes
19.00 €
Ocean Sunset
Calamars Sautès À L'ail Et Coriandre
19.00 €
Sikong Mu Of Nam Pung
Travers De Porc Au Miel
15.00 €
Pla Sam Lod
Dorade Sauce Aigre-Douce Lègèrement Piquante
27.00 €
Kau Pad Pak
Riz Sautè Aux Lègumes
10.00 €
Pad Thai Kung
Nouilles Sautès Aux Crevettes
15.00 €
Lah Nah
Nouilles Sautèes Avec Une Sauce De Lègumes Et Crevettes Nappèes
15.00 €
Pad Ped J
Tofu Au Curry Et Lègumes
15.00 €
Po Bie Dhae
Feuille De Brique Aux Lègumes
7.50 €
Pad Ped J
Lègumes Au Curry Et Tofu Croustillants
15.00 €
Sweet &Amp; Sour Vegetarian
Lègumes Et Tofu Avec Une Sauce Aigre-Douce
12.00 €
Vegetarian Gapau
Lèegumes Et Tofu Sautè Au Basilic
14.00 €
Vegetarian Curry
Lèegumes Et Tofu Au Curry Vert
14.00 €
Tofu Pad Med Mamuang Himapan
Tofu Noix De Cajou, Champignons Et Oignons
14.00 €
---
Tom Yan Mushroom
Potage Èpicè Aux Champignons
7.50 €
Tom Ka Bamboo Shoot
Potage Aux Champignons, Bambou Au Lait De Coco
7.50 €
Suki
Soupe De Lègumes Et De Vermicelle
7.50 €
Yam Vermicelle
Slade De Vermicelle Au Citron Et Piment
8.50 €
---
Plateau 2
6X California Saumon &Amp; Avocat
5X Sushi Saumon
5X Sashimi Saumon
19.00 €
Plateaux 3
6X Maki Saumon
6X Maki Thon
6X California Chicken &Amp; Basilic
6X California Thon Cuit &Amp; Avocat
19.00 €
Plateaux 4
1X Sushi Thon
2X Sushi Saumon
2X Sushi Crevette
2X Sushi Tartare De Saumon
6X California Crevette &Amp; Mangue
1X Sakura Oeufs De Saumon
20.00 €
Plateux 5
6X Printemps Roll Vègètarien
6X California Pink Veggie
2X Sushi Avocat
2X Sushi Omelette
1X Sushi Radis Japonais
16.00 €
Plateaux 6
6X Maki Concombre
6X Maki Saumon Roll &Amp; Cheese
6X California Thon Cuit &Amp; Avocat
6X Printemps Roll Chair De Crabe
3X Sushi Saumon
3X Sushi Thon
3X Sushi Crevette
3X Sushi Anguille
10X Sashimi Saumon
54.00 €
Plateaux 7
6X California Thon Cuit &Amp; Pomme
6X California Chair De Crabe &Amp; Avocat
6X Printemps Roll Saumon &Amp; Avocat
6X Maki Saumon Roll Chese
20.00 €
Plateau 1
6X Printemps Roll Saumon &Amp; Avocat
2X Sushi Saumon
2X Sushi Thon
2X Sushi Crevette
5X Sashimi Saumon
20.00 €
---
---
Saumon
8 Pièces Ou 16 Pièces
8.50 €
Thon
8 Pièces Ou 16 Pièces
11.00 €
Saumon &Amp; Thon
8 Pièces Ou 16 Pièces
9.00 €
---
---
Thon Pomme Avocat
Thon Cuit, Menthe, Ciboulette, Mayonnaise, Sauce Spicy
5.50 €
Scampis Tempura
Scampis, Avocat, Coriandre
7.00 €
Pink Veggie
Concembre, Avocat, Mayonnaise, Poivron
5.00 €
Crevette Mango
Crevette, Mangue
5.50 €
Poulet Concmbre
Poulet, Concmbre, Sauce Spicy
6.50 €
Saumon Avocat
Aneth, Ciboulette, Huile D'olive
5.50 €
---
---
---
Guo Wang
Saumon, Mangue, Concombre, Sauce Spicy
7.00 €
Tai Zi
Thon, Avocat, Crevettes, Concombre, Sauce Spicy
7.00 €
Gong Zhu
Saumon, Avocats, Crevettes, Concombre, Sauce Spicy
7.00 €
---
---
---
Marinè
Saumon, Thon, Concombre, Poireau, Avocats, Sauce Spice
14.80 €
---
Saumon
8 Pièces Ou 16 Pièces
10.50 €
Thon
8 Pièces Ou 16 Pièces
12.50 €
---
Pon Lamai Luam
Salade De Fruits Thai Frais
8.50 €
Khao Niao Mamuang
Mangue Thai Accompagné De Riz Gluant,Nappè Une Sauce À La Noix De Coco
8.50 €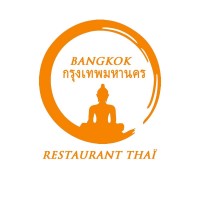 Bangkok
+352 26 59 13 42
33, Rue d'Esch, L-4985 (Sanem)
Thai
Sushi
Delivery times
| | |
| --- | --- |
| Monday: | 11:30-14:30 18:00-22:15 |
| Tuesday: | 11:30-14:30 18:00-22:15 |
| Wednesday: | 11:30-14:30 18:00-22:15 |
| Thursday: | 11:30-14:30 18:00-22:15 |
| Friday: | 10:00-14:30 18:00-22:15 |
| Saturday: | 11:30-14:30 18:00-22:15 |
| Sunday: | 11:30-14:30 18:00-22:15 |
Users' reviews
Mean of the reviews
(0)
Today at 12:10
A:
Change the sending address