Timio
60, Grand-Rue, L-1660 Luxembourg (Luxembourg)
(33)

Attention!
This restaurant is temporarily closed, you can make an order anyway for a following date or time.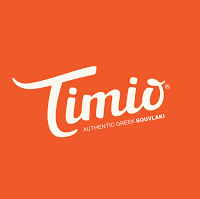 Timio
+352 26 20 21 07
60, Grand-Rue, L-1660 Luxembourg (Luxembourg)
Greek
Delivery times
| | |
| --- | --- |
| Monday: | Closed |
| Tuesday: | 11:30-14:30 18:30-21:30 |
| Wednesday: | 11:30-14:30 18:30-21:30 |
| Thursday: | 11:30-14:30 18:30-21:30 |
| Friday: | 11:30-14:30 18:30-21:30 |
| Saturday: | 12:15-21:45 |
| Sunday: | 12:45-16:30 |
Users' reviews
Mean of the reviews
(33)
Mol nach net faerdeg giess an schon kennt Kritik. vill Brout fellt d'Schossel, double meet bestallt, net vill dran...well net wessen wat normal Portioun as. gin dann lo an de cactus eppes sichen fir saat ze gin...3 mol do giess, fir d'eischt, fir d'lescht an niemei.
Extrem onsympathesch an onheiflech an daat trotz 30 minuten verspeidung!! Iessen awer okay wann och bessen kaal
It might be down to the delivery being late, but the fries were soggy and the pork souvlaki quite dry and hard to chew. The only good thing was the mixed meat souvlaki, but still... Not an experience to be repeated for delivery, maybe on the spot it will be better.
Feels like I'm back in Athens. Gyro so delicious and fresh.
Tempted not to make a review, because I want to keep this as my secret, but the price, reliability, and QUALITY of the food is spectacular. Unmatched in Luxembourg. Keep up the great work, guys!
Best gyros in Luxembourg! Best part is that you can choose whatever you want in it.
Authentic Greek food. Fast delivery.
Order arrived earlier. Good food.
I cannot express the amazing quality of meat and options they offer. I order couple of times because it simply delicious and great value. Again they are truly a speed king come to preparation and delivery. This is on my top 3 Luxembourg favorite food place!
Something changed to the worse in the quality of the dishes. The potatoes are soggy instead of crispy. And the pieces of meat in souvlaki smaller and dry. Did they change the chef or something?
This is my 2nd time as last one was amazing. Food was really great and surprising that the delivery was faster than expected time on busy weekend. Highly recommended!
For a delivery on a weekend it was quite good. I made a mistake by ordering on WeDely instead of their website. The delivery there is free. Foodwise: the pita wrap was a bit smaller than expected but it was tasty and fresh. I also ordered sweet potatoes with feta cheese and they were amazing. All in all 5 stars for this time. I recommend you to order from their app instead of wedely. Although im not sure if their app has same level of convenience with digicash payments.
Food was delivered fast, faster than indicated which i really appreciate. The fries were cold a bit. The tzatziki sauce is exceptional. Meat is okay, portion size is value for money. This was on a working day. The only drawback is the extra cost for delivery which i think if one makes 30+ eur order in these times of closed restaurants when their only income comes from deliveries and they dont have other costs to account for, this cost should be removed. Feta cheese and pita were exceptional too. The only reason for the 4/5 stars is because of the cold fries and paid delivery in times of corona. But lets see i will give them another chance.
Fast delivery, delicious chicken + pork wraps!
The delivery is on time and packaging Is top quality. The food tasted amazing with great value compare to other places. You get to choose more option in your meal. Definitely the best Greek food you could get in Luxembourg. The meat is high quality. Don't order without refreshing house lemonade which is unbelievable nice! Definitely order again
That order was not delivered
Une découverte, très bien servi, très bien livré, authentique sans chichis. Savoureux!
The ordered drink was missing. The pita was very good but the quality of the box meal was very far from the pita.
Food was tasty, but completely cold
it was delivered fast, but i don't understand why it was already cold when it arrived.
Très bon sandwich grec. Original. Très bon gout de la viande épicé. Quantité très correct en "assiette" ... un peu moins pour les sandwich (gros mangeurs peuvent en prendre 2 !).
Food arrived cold and one hour late.
Fast delivery and the food was delicious :)
good pita , not greasy, they even offer whole wheat option. Meat is good but gyros doesn't taste as it does in Greece. Veg souvlaki quite good. The fries are amazing. On the downside, pitas were less filled as other times and they forgot to add the extra cheese. All in all quite similar to the authentic Greek versions.
Delicious, huge portions, recommended
got the feeling the order was not super fresh and only slightly cooked prior to the delivery. i will give this another chance but so far it does live up to expectations.
Portiounen sin gudd an et huet och gudd geschmaacht.
Large portion and it tastes very nice. Will defnitely order there again!
Was really tasty, would order again!