LUX'BURGERS
PARCOUREZ L'EUROPE DES SAVEURS
17, Rue de Bonnevoie, L-1260 (Luxembourg)
(113)

Attention!
This restaurant is temporarily closed, you can make an order anyway for a following date or time.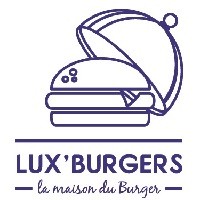 LUX'BURGERS
+352 26 19 00 70
17, Rue de Bonnevoie, L-1260 (Luxembourg)
Burgers
Delivery times
| | |
| --- | --- |
| Monday: | 11:30-14:00 |
| Tuesday: | 11:30-14:00 |
| Wednesday: | 11:30-14:00 |
| Thursday: | 11:30-14:00 18:15-21:15 |
| Friday: | 11:30-14:00 18:15-21:15 |
| Saturday: | Closed |
| Sunday: | Closed |
Users' reviews
Mean of the reviews
(113)
Demandes spéciales 100% respectées et super bon, merci beaucoup.
Le meilleur Burger au Luxembourg.
Hamburger great as usual! But I ordered a coca zero and didn't receive it.
Simplement le meilleur burguet du Luxembourg entier!!!
The burger is delicious but I didn't recieve the Coca-Cola ordered.
Very tasty though a bit on the expensive side.
Great burger and great fries
Toooooooop, cher mais ça vaut vraiment coût
Des supers Burgers: bons produits et bonnes recettes. Très bonnes frites aussi. En un mot : excellent !
Excellent burger but way too expensive
Excellents burgers. Une préférence pour le OBAMA !
I would have more thumbs just to give them more thumbs up!
Did not enjoy the burgers and fries arrived soggy
Once again great quality!!! We are totally satisfied!! And very nice and kind staff!!! Thank you guys!
Great burgers, arrived hot and delicious! The best in town 😜
Super bon, le meilleur burger et frites (au gras de bœuf) du Luxembourg
First try and it won't be the last! Great quality!! Like eating home! Very kind staff too! Totally recommend it!
Très bon, comme d'habitude.
Food: 5/5 - great burgers. Few choices but all good. Price/Quality ratio: 4/5 Packaging and Delivery: 4/5 all good.
Livraison rapide, les hamburgers sont vraiment goûteux. Sont arrivés chaud. J'adore🥰🥰
Excellent burger, delicious fries!
Dei eischte Keier do bestallt an bestemmt net dei läschten.....war mega gut an och nach warm 😀 an den Livreur ganz frendlech
J'adore. Les hambúrguers sont goûteux, arrivént chaudes, dans les temps. Vraiment contente du service.
Meilleures frites que je n'ai jamais mangé, grande variété de burgers, tout aussi bon les uns les autres, aliments très frais, je recommande à 200%
Not bad. Pretty good burger.