LUX'BURGERS
PARCOUREZ L'EUROPE DES SAVEURS
17, Rue de Bonnevoie, L-1260 (Luxembourg)
(65)

Attention!
This restaurant is temporarily closed, you can make an order anyway for a following date or time.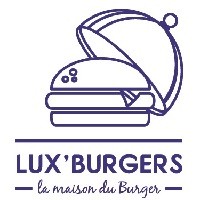 LUX'BURGERS
+352 26 19 00 70
17, Rue de Bonnevoie, L-1260 (Luxembourg)
Burgers
Delivery times
| | |
| --- | --- |
| Monday: | 11:30-14:00 |
| Tuesday: | 11:30-14:00 |
| Wednesday: | 11:30-14:00 |
| Thursday: | 11:30-14:00 18:45-21:00 |
| Friday: | 11:30-14:00 18:45-21:15 |
| Saturday: | Closed |
| Sunday: | Closed |
Users' reviews
Mean of the reviews
(65)
the burger is good, but the fries need a new supplier
Excellent hamburgers and fries!
Orsu, les saveurs Corse livrées au luxembourg. Excellent, merci Laurent!
Jamais déçus..! Toujours les meilleurs burgers de Luxembourg! On a également testé la mousse au Nutella : très gourmand et vraiment bon!
Très bon Burgers et personnel sympa et serviable; A bientot
Super Burger à la maison depuis longtemps !
Préparation et livraison ultra rapide! La nourriture très bonne!
Un burger était commandé sans bacon mais cependant livré avec un bacon à l'intérieur.
Livraison un peu tard mais très bon.
Excellent food !!! Concerned about customer satisfaction, I highly recommend it.
Un délice! Tout est absolument parfait. Un burger savoureux, justement assaisonné. Des frites encore croustillantes à l'arrivée à la maison.
Très bon burger! Merci au patron pour les informations données. Je recommande!
The best burgers I ever tasted in Luxembourg! I am not a big fan of fries, but the ones I got from this place were soooo tasty, I ate it all. The burger is excellent. Highly recommended.
Clairement les meilleurs burgers à Luxembourg! Le menu est petit mais diversifié et de nouveaux burgers proposés régulièrement. Points d'amélioration : une carte de desserts plus étoffée et des frites maison.
Very good burgers. Big portion, tast fries, nothing bad to say about the food
Les frites sont très bonnes
Un des meilleurs burgers de Luxembourg!
Un des meilleurs burgers en livraison
Perfect as always Crispy fries - delicious burger!!!
Excellent comme toujours et un grand merci au chef et à toute l'équipe, vous souhaitant bon courage et avec mes meilleures salutations, Romain
Les meilleurs burgers du Luxembourg sans aucun doute.
Excellent burgers ! Des ingrédients de qualité, des recettes top (pas trouvé mieux au Lux) et rien n'est perdu par rapport à un repas sur place (vivement que cela reprenne), Je recommande chaudement !
top burger! french fries are delicious
The burgers are amazing! One of the few restaurants where the food is so good that it's like being back in the restaurant.
Très bon et emballage parfait
OMG!!!! On s'attendait pas à ça mais c'était super!!! Frites au gras de bœuf et burgers juste super bons, généreux et méga goûteux. Merci à vous, on recommandera!!!
Excellent service/delivery and as usual a yummy burger, best in town.
Sans doute les meilleurs burgers de la Ville qui sont tout autant excellents en livraison. Merci à Laurent et toute l'équipe.