85, Route de Thionville, L-2611 Luxembourg (Luxembourg)
(34)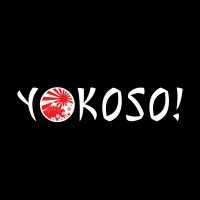 Yokoso
+352 691 664 158
85, Route de Thionville, L-2611 Luxembourg (Luxembourg)
Japanese
Sushi
Delivery times
| | |
| --- | --- |
| Monday: | 11:00-14:00 18:00-21:30 |
| Tuesday: | 11:00-14:00 18:00-21:30 |
| Wednesday: | 11:00-14:00 18:00-21:30 |
| Thursday: | 11:00-14:00 18:00-21:30 |
| Friday: | 11:00-14:00 18:00-21:30 |
| Saturday: | 18:00-21:30 |
| Sunday: | Closed |
Users' reviews
Mean of the reviews
(34)
Expensive sushi for a mediocre quality
Je commande depuis longtemps chez Yokoso. A leur débuts la qualité était top, mais avec le temps la qualité a diminué. C'est cher payé pour un service comme celui-ci. Très déçue. Ils mettent beaucoup trop de sauce de soja sur les sushis, on ne sens plus le goût de l'aliment et ça devient même équerant!!! Arrêtez svp! Cela fait 2-3 dernières commandes que ce s'est empiré et aujourd'hui c'était vraiment le pire! Payé 55€ pour 17 sushis avec ce service, ca ne vaut pas la peine. En plus c'est arrivé froid! Le livreur ne trouvait pas l'adresse, a livré un autre avant ou a pris son temps je ne sais pas. Mais faire presque 30 minutes pour 3 km…. non merci!
Great place to order tasty sushi! The portions are copious and the food tastes excellent.
The best temaki I've ever had! All ingredients are of great quality
Very good and consistent quality - highly recommended.
Bonjour, Vous avez oublié une partie de la commande: 2 temakis crevette panées. Bien à vous
The best restaurant I've ordered from in Luxembourg! The food is amazingly tasty, good quality, and delivered fast. Best comfort food after a long workweek. :)
Bonjour, Je n'ai pas reçu les gyosas dans la commande
So good! The ingredients are fresh and the food is prepared well
Best sushis in Luxembourg!
Yokoso is always very very good. The driver was terrible.
Meilleurs onigiris du Luxembourg, livraison rapide
Love the quality of the food, presentation and food menu
Definitely among the two best sushi restaurants in Luxembourg City, I've tried them all. Thank you, keep it up!
Très bon sushi, mais un peu cher!!
The bowl was so good and fresh! It was also the first time I tried Urinaki and I loved it!! Very good food! The japanese pancakes were not very good but I also think that they're not selfmade because they were still a bit frozen. in general I really recommend this restaurant :)
One of the best sushi restaurants in luxembourg! Of course better to eat there for the atmosphere and artsy interior, but nevertheless always great quality and reasonably priced!! The owner and staff were very helpful and recommending everytime we order !! Highly recommend !!
Sooooo delicious!! Really the best sushi in town!! The quality is just crazy!
Onigiri was tasty. The nigiri with eel was also good. Rest was very middle of the road. Other places are better for pure nigir/sushi
Je recommande les onigiris YOKOSO aux amoureux de la street-food japonaise et aux personnes qui souhaitent la découvrir ! Les onigiris apportent un savoureux mélange de saveurs. Les produits sont frais et de très bonne qualité. Je les mange aussi bien au petit-déjeuner, au déjeuner ou au dîner. Merci YOKOSO pour votre originalité et votre audace !
The real deal for lunch time for sure!
Superbe concept. Juste délicieux!! A recommander :)
Wonderful! Top quality onigiri
C'était vraiment délicieux! J'aime particulièrement le boeuf. 本格的な日本のおにぎり!ビーフが日本の焼肉みたいで特におすすめです。