15, Rue Dicks, 1417 Luxembourg (Luxembourg)
(12)

Attention!
This restaurant is temporarily closed, you can make an order anyway for a following date or time.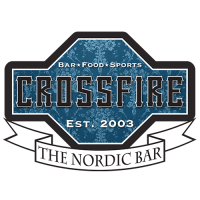 Crossfire
+352 49 84 31
15, Rue Dicks, 1417 Luxembourg (Luxembourg)
Burgers
Salads
Delivery times
| | |
| --- | --- |
| Monday: | Closed |
| Tuesday: | Closed |
| Wednesday: | 18:00-21:45 |
| Thursday: | 18:00-21:45 |
| Friday: | 18:00-21:45 |
| Saturday: | 12:00-21:45 |
| Sunday: | 12:00-21:00 |
Users' reviews
Mean of the reviews
(12)
Very good juicy burger and crisp, spicy fries! Salad could have been less vinegary but then, kudos for at least having a salad, because not every resto does!
OMG ! Those fries are from heaven ! Quick delivery & very tasty food.
Juicy burgers and a lot of fries! the salad was a little too oily but nevertheless one of the best burger places in Luxembourg.
Très bon, cuisson du burger parfaite. Ça aurait pu être un peu plus chaud et je prendrai un autre emballage pour les frites, sinon rien à dire 😊.
Very tasty! Please ask as well how the meat should be grilled (rare, mid-rare, well-done)
I usually don't make a lot of reviews, but after having tried other burgers in Luxembourg and having ordered already multiple times at crossfire, I have to say: today's burger was just the best one I had delivered at home, ever. Can't wait for this covid thing to end and go have a visit there! And of course, I already recommended friends!
Best burgers and quesadilla in town
Best burger I had in Luxembourg, amazing fries
Very good burger and the chicken quesadilla was excellent.
I'm trying to get a hold on the restaurant but up to now no response I ordered the jack Daniel's burger and fries, but there was no sauce in the burger nor no ketchup and mayo for the fries. Terrible service
Excellent, à recommander.
Best Burger ever ! Just recommended !!!